My daughter and her lesson pony sharing a birthday party
---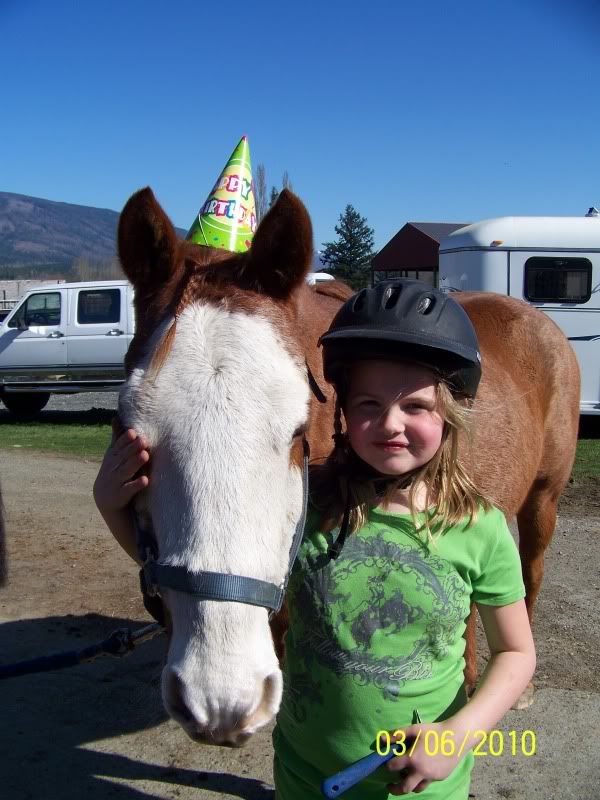 She's turning 8, he turned 19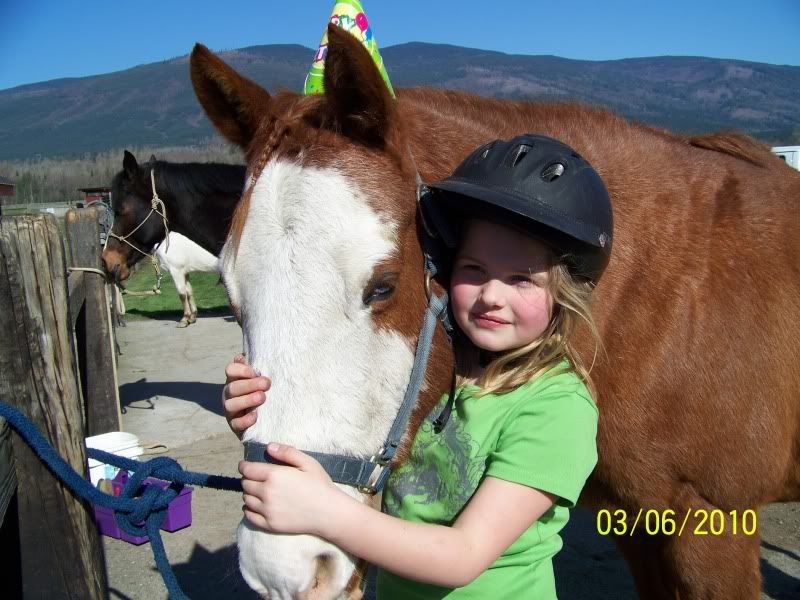 A patient pony allows a kid to hang all over him, and make him wear a hat!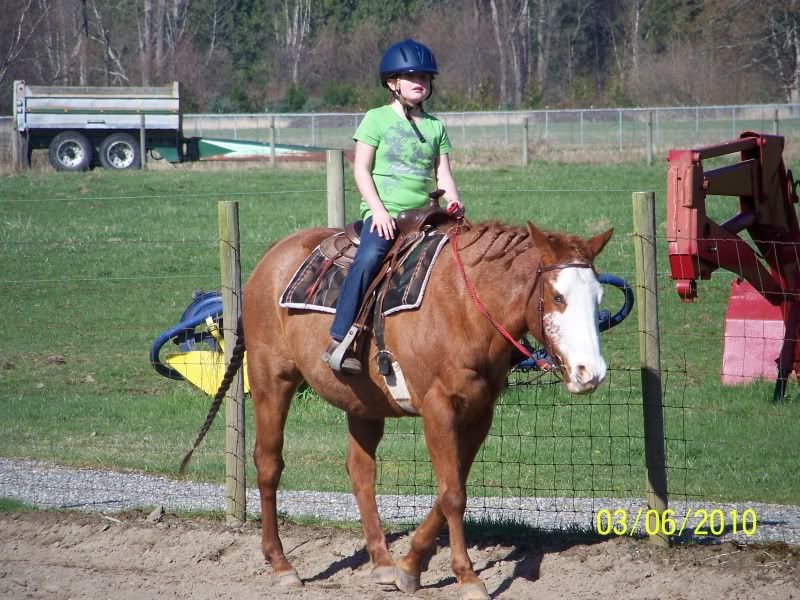 Out for a birthday ride.
This is my husband's handy work. He painted a small Breyer to look like the instructor's favorite horse Kit. He's a TWH X arab/TB that stands about 16.2 hh. It is almost a perfect match.
We gave this to the instructor this morning, before she hosted a party for my daughter and her friends. She cried!
For her birthday, we bought her a CA kid's ground work kit. The stick is miniature sized, just right for small hands. She's excited because she had her first ground work lesson 2 weeks ago and is hooked.
---
Joni
AWW, happy birthday! She looks so cute with her pony.
---
Ω Horses are a projection of peoples dreams Ω
Awww! Absolutely beautiful and adorable! What great pictures!!
---
AW!!!! Such wonderful pictures! So cute!
---
♥ Gypsy gold does not chink and glitter. It gleams in the sun and neighs in the dark ♥