My daughter's new little friend
---
My 2 year old daughter has taken a serious shine to the new baby at the farm, Pokey. Here she decides to take a nap beside him.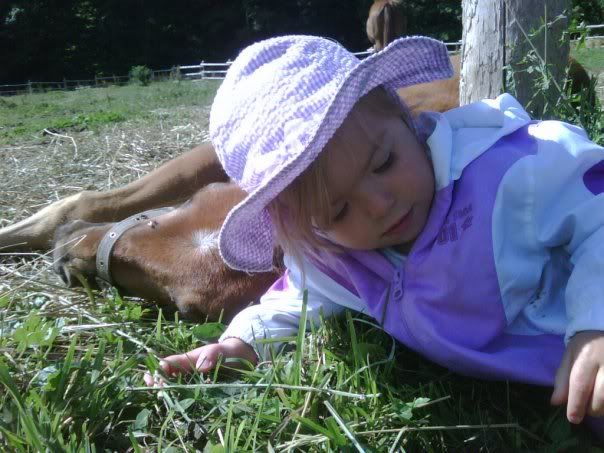 Aww that is so sweet. My 4 year old niece was crazy about the foal at the stables I volunteer at. Something about kiddie-winks and foals :)
That is super cute! Love it!
I think it's great to start kids with horses early. When she is upset she asks for Kirin and Folly, our other horses ;)