My family
---
Theres more photos on my website but heres a couple as example
Ben and Charm (Ben is 25, Charm is his Yearling Neice- Bens Full Sister is Charms Mum)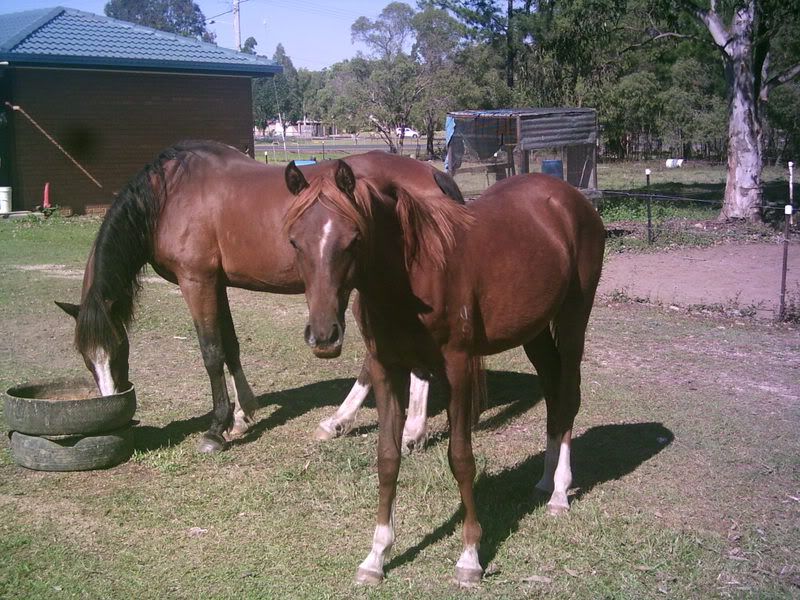 Calypso and Seri (seri is calypsos 6 week old foal friesian Warmblood Filly)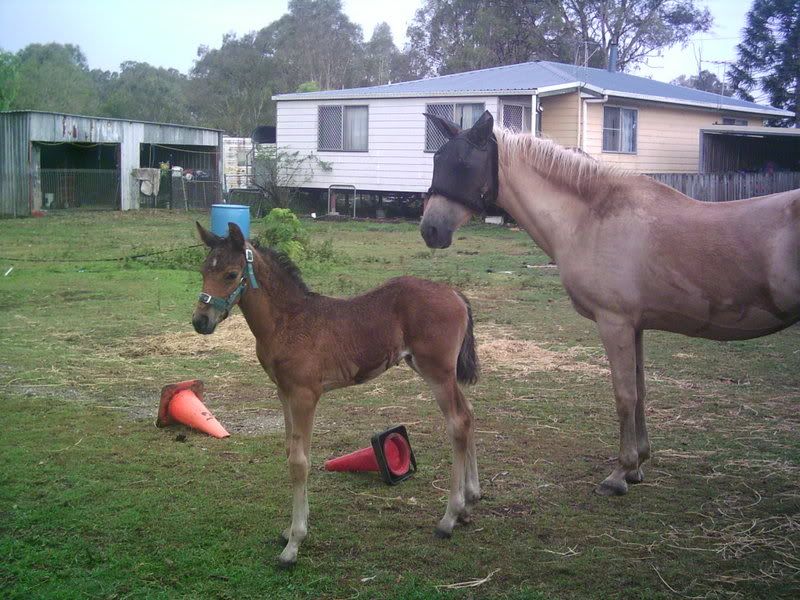 The Family Shot, taken a few nights ago, so its a little blurry but pretty much shows that they are all comfortable together.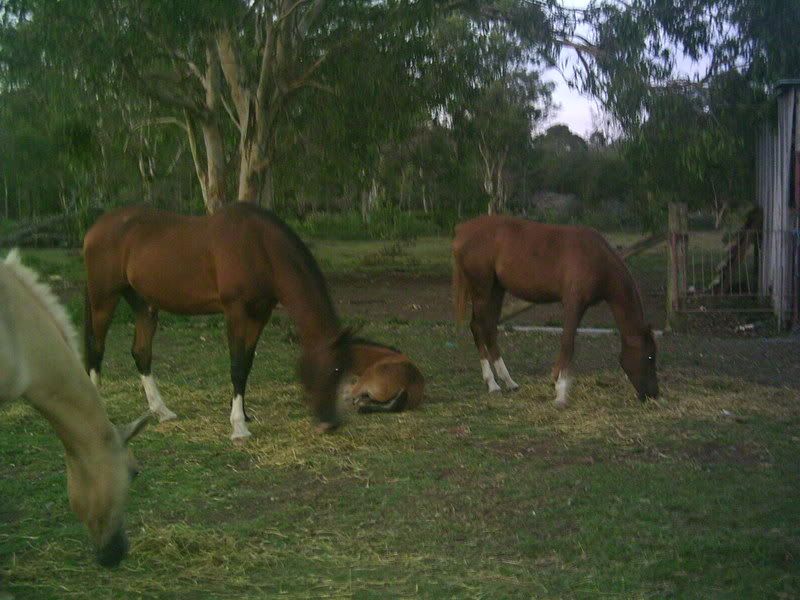 Very nice, gotta love them little foals. :) Your filly is adorable.
I love that bay horse in the background of the first picture! Lovely!!
Ya, Ben is a gorgeous horse. Can't hardly believe he is 25!