My Fell at a Combined Driving Event :)
---
I have more photos that my hubby took of dressage and cones, but I won't be able to get to those until next week when I'm off. But our friend sent us these photos she took of us right before we did the marathon phase :) (plus a few from my phone)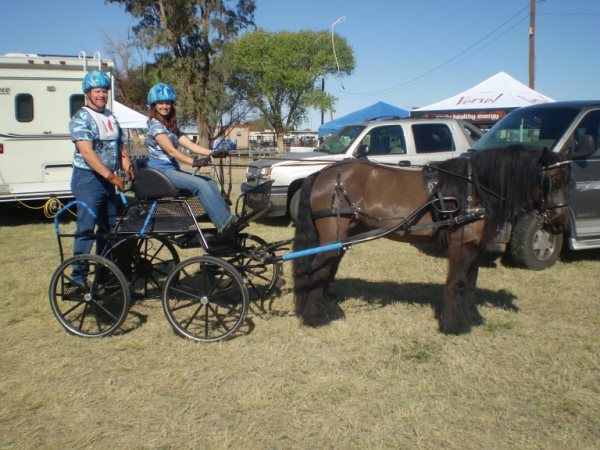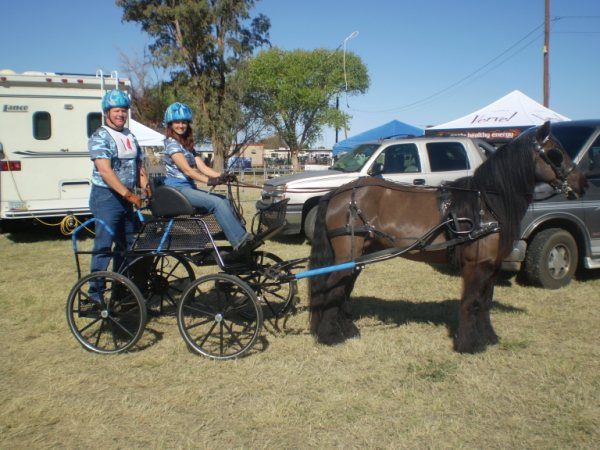 As you can see, our color is blue camo :) We put blue vet wrap on the cart, but had a hard time getting some. Two feed stores, each only had one roll of blue. They were different colors, so hubby made it into camo!!!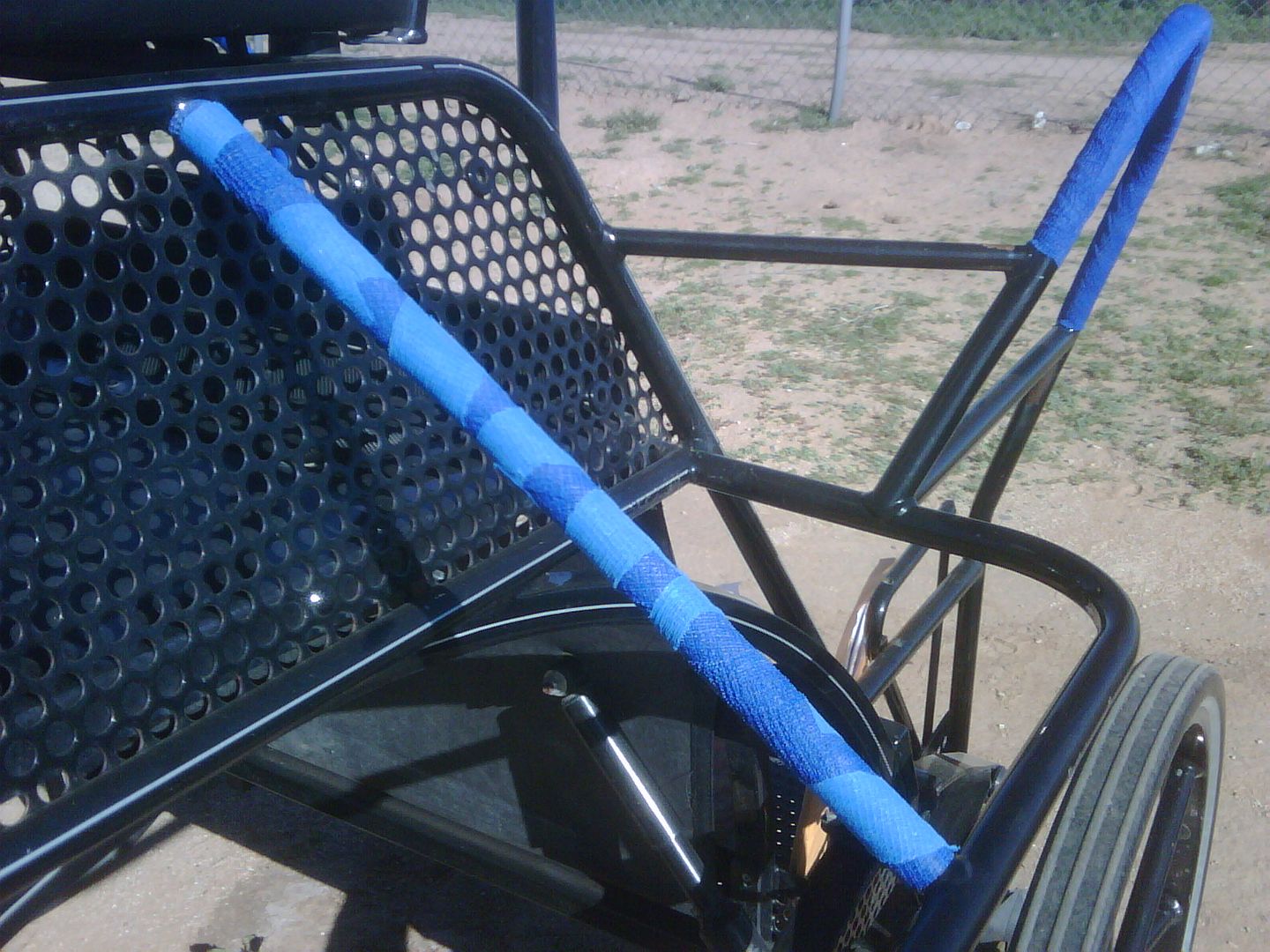 After dressage and cones (it was an HDT vs CDE, so it was two days vs three, and so cones was the same day as dressage) we were in second place, even with time penalties in cones! But the time penalties continued into marathon (Harley's not very fast haha) so we ended fourth. I was very pleased with my boy :) Here's our beautiful fourth place ribbon :)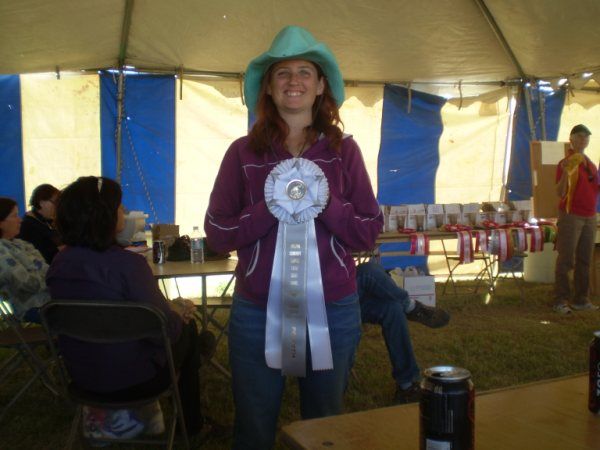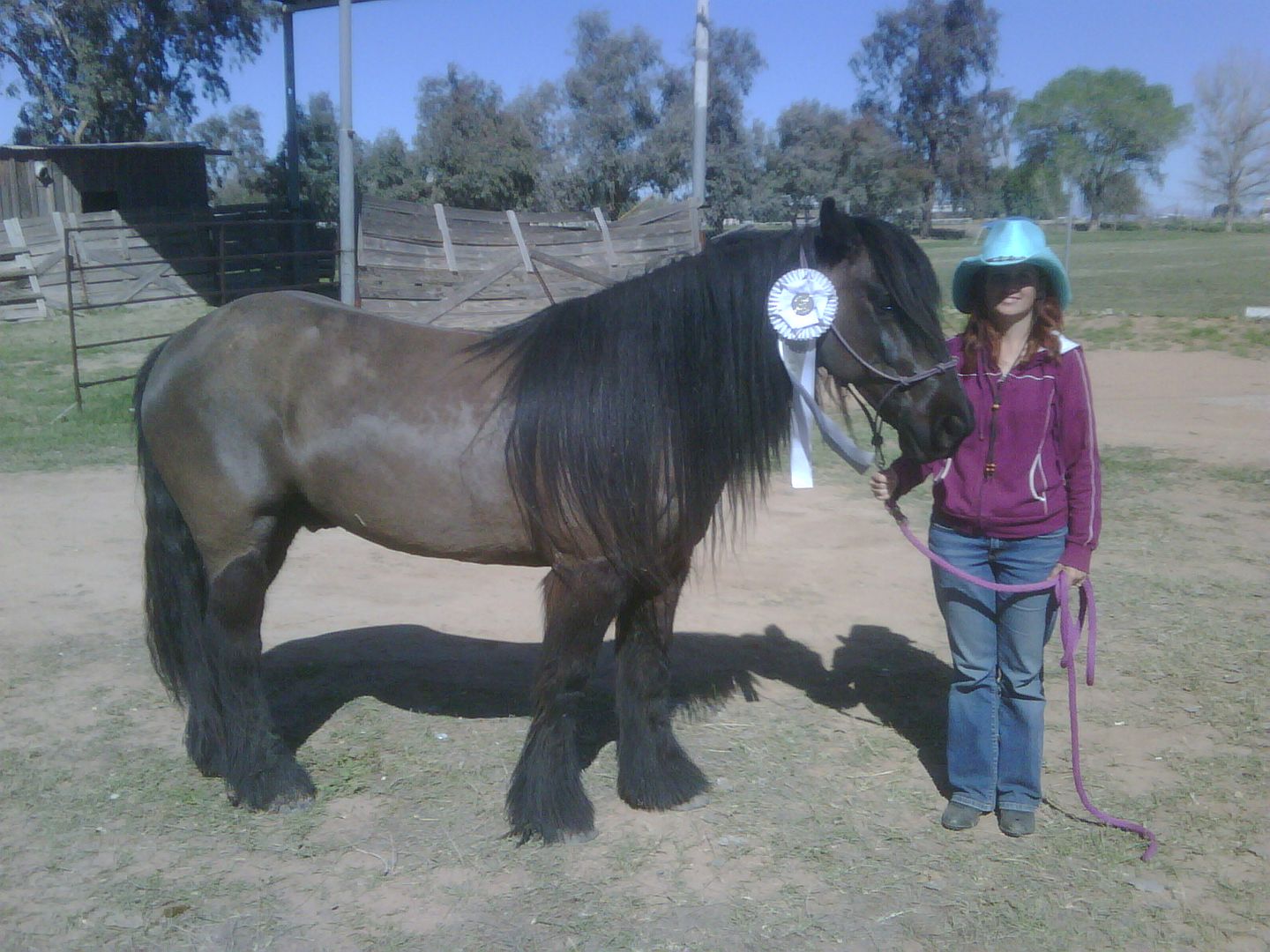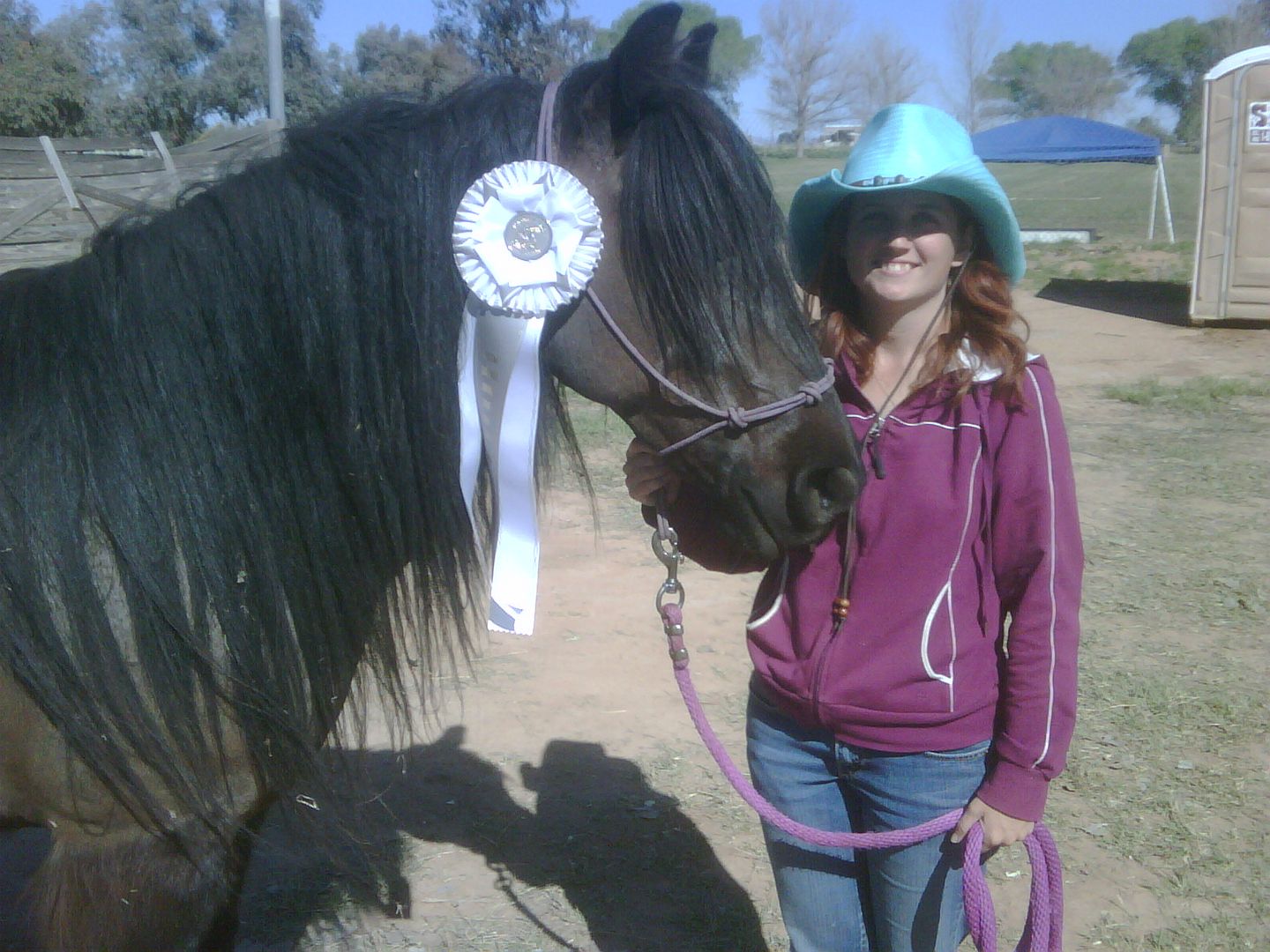 How totally freakin' cool. Congrats on your ribbon and you guys look AMAZING!
Wow, that looks so awesome! Love the blue camo! And such a pretty ribbon for such a pretty pony!
Wow what beautiful pictures! Congratulations and btw you have an absolutely beautiful boy!
What a stunning horse! Absolutely beautiful. Looks like you guys had fun : )
That is so cool! Congrats and you guys look fabulous!
---
Wow what a gorgeous horse... What breed is he?
---
"I was eight years old, and I've never forgotten her face when she told me about watching you ride. She told me she saw you, and your horse was dancing in the moonlight."
-- A.C. Crispin's "Sylvester"
What a beautiful horse!! Absolutely LOVE him. It sounds like you guys had so much fun. Congrats on the placing, it's a gorgeous ribbon. Looking forwards to seeing more pics and hearing more stories!
Green Broke
Join Date: Oct 2009
Location: Witbank, South Africa
Posts: 2,681
• Horses:
2
What a pretty boy! He's beautiful!! That is possible the biggest ribbon I have ever seen in my life! Lol
---
Every girl wants their own LOVE STORY, I found mine... :)