My Fuzzy wuzzy pony boy :)
---
The look I got when I got home from being on a month long abroad trip!
Missed him dearly!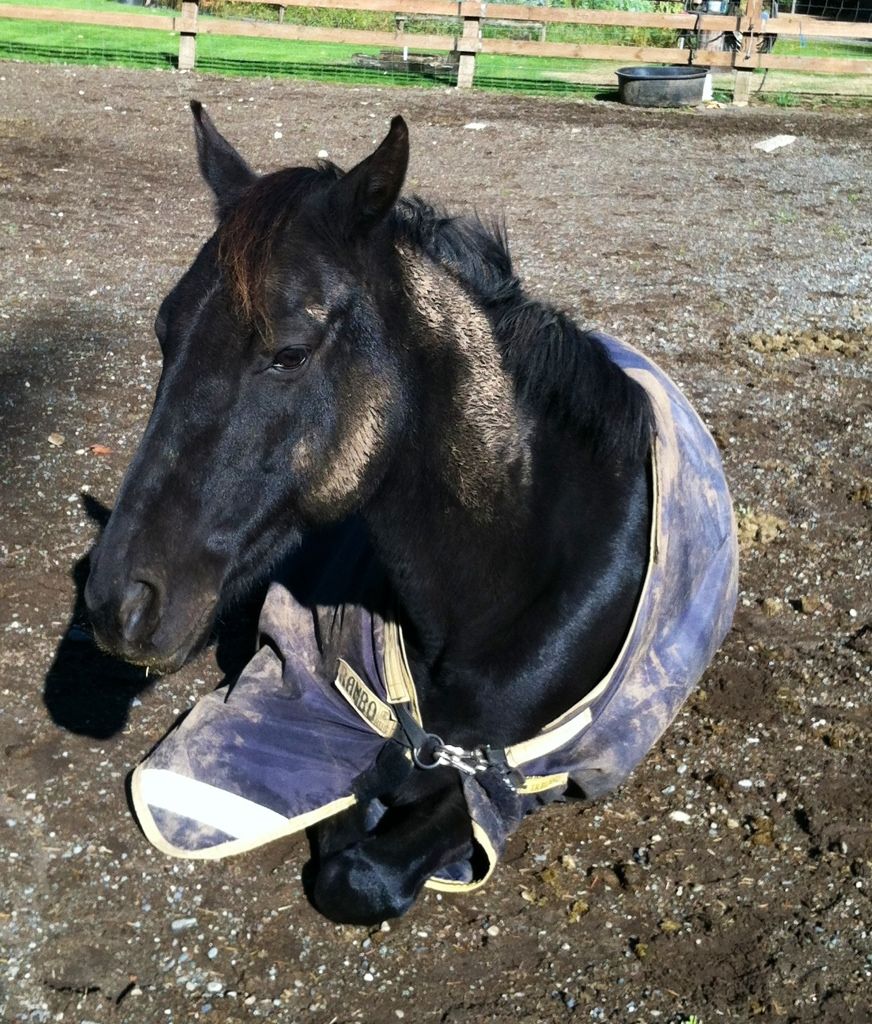 The boy in the mud
Say cheese Oliver!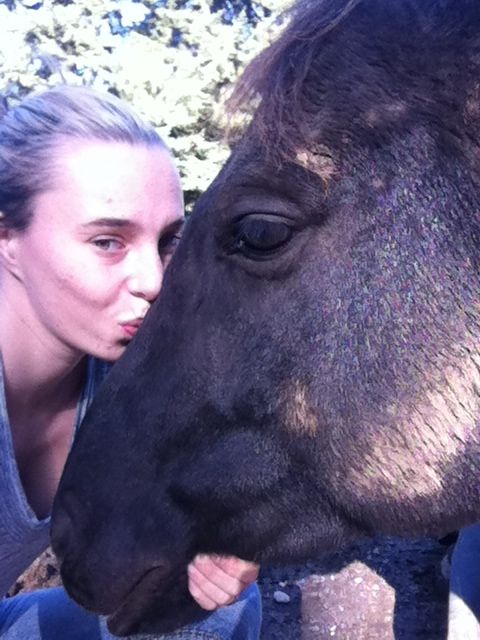 Missed you so so so much bratty boy!
Awh look, I got a snuggly hug from the brat!
Then he promptly fell asleep on my shoulder with my sitting on his front legs while he was laying down....love this guy to death!
Then I woke him up and told him it's time to work!
He fallowed me around for an hour helping, nudging the cart, playing tug of war with the pitchfork, telling me what pile he wanted me to pick up next, playing with my hood on my sweatshirt...tip toeing behind me...supervising!
Hehe love this boy!
So glad to be home!
Had my second ride back on him and he has been an angle both rides!
Handsome boy!!
---
Being horseless is the pits!!
Haha thanks!
He's so out of shape, poor guy! He was so well behaved while I was gone in Europe for whole month and stayed put in his pasture! (something he was not doing on a daily early morning bases!)
Both rides he went straight to work, no goofiness! I of course lunged him to fairly let him tell me how he felt but he was like "no no mom I want to work, lets just get straight to it! No funny stuff!" it was very humbling! My second ride back on I had to put my spurs back on (first ride decided I maybe shouldn't if he was going to maybe be wound up) turns out I could have used them then too but he was good. He canter was right there where I left it, just add in out of shape! Lol I worked on our half halts and transitions, the transitions he tried to blow off so we worked on that a bit, but all things considering the weather has completely changed since I got back, he had no work, and I only lunged him once for 15 minutes....I'll take him blowing off the transitions cause that's in all fairness!
I'm so proud of him and happy with him. With this he proved to me how much he loves his new work(last 8 months of training), how much he just wants to please and is safe (as safe as any horse can be lol)
I'm just so honored to have been given this guy and completely turn him around to have him one so happy!
So nice to see such a close bond
awe what a sweet horse you have
---
Country Woman