My Girl (Kita)
---
Kita has touched my life in so many ways! She is an amazing horse that tries so hard to please you. I thought I would tell everyone a little story about Kita just to show you what sort of horse Kita is.
Quick History:
I got Kita as a unhandled coming 3 yr old, trained her that summer and we have been best friends since. She was the only horse I rode through my pregnancy and the only horse that I will let the beginners ride.
My Story:
On April 25th of last year Kita had a little blue roan filly...boy was she cute.
Fast Forward... in September I bought a little orphaned foal. Weaned Kita's filly and introduced her to the new foal (spence). The first day was ify...she wasn't sure about him. Thank goodness for Kita's calmness and for Spence not giving up! On the second day he was nursing happily. Kita took care of Spence as if it were her own foal until he was 5 months old and I weaned. She even came to love him!
That is just the type of horse Kita is. She seems to really care about everything/everyone else. She tries so hard to please. If Kita had a choice she would keep her foals with her until they were 3 years old. She is an amazing mare and I don't know what I would do without her.
Here is a picture of Kita and her real foal Tika!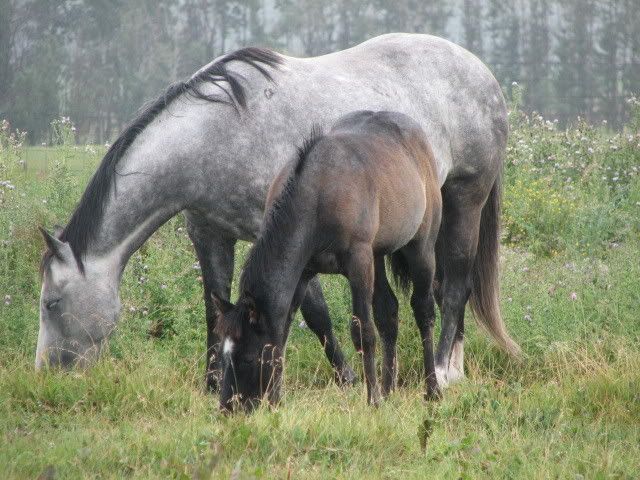 Here is Tika at one day old.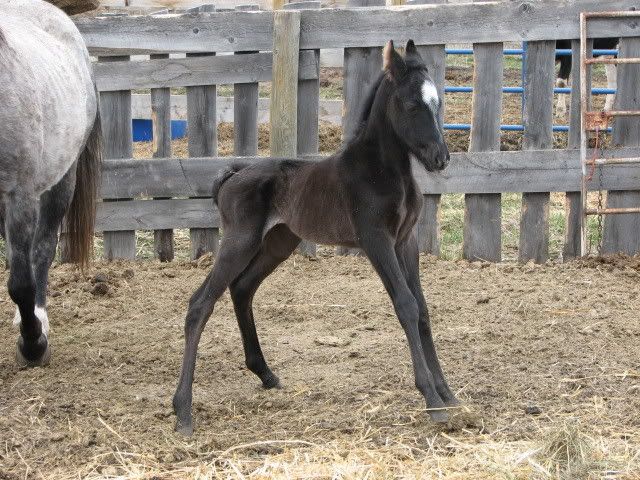 And her is Kita and Spence her adopted foal!
Spence 3 months old.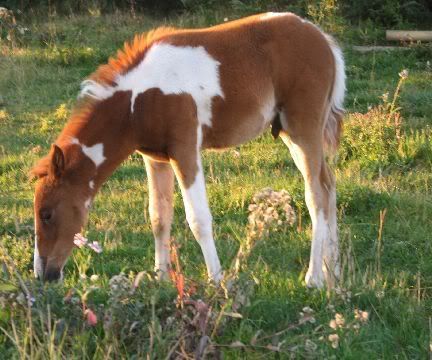 Kita is gorgeous!!!!!!I love dappled grays!
-Sarah
---
Smokey
Tika is the best! (although Kita looks very lovely too) :)
that's awesome that she adopted Spence. She's a wonderful mommy. Is she expecting this year?
My sister bought Tika and she thinks she is the best as well..lol.

Yes Kita is expecting a mid june baby. I can't really ride Kita anymore (she has asthma) and she can't not be doing something. So I breed her, she loves being a mommy. Obviously, if she will adopt other foals...lol
Tikas attitude seems hilarious.
---
"Doing what you like is freedom, liking what you do is happiness."
She does have a great attitude!
Aww omg Kita is beautiful.
Gorgeous mare!
Aww, the foal is soo cute hehe!!!!! :P I love its markings.
Yearling
Join Date: Feb 2007
Location: In the Phantomof the Opera's lair beneath the Opera Garnier
Posts: 1,112
• Horses:
3
Awwww Kita looks like Dana!!!