My grandparent's hand carved horse collection
---
I thought I would share a few of the pictures of my grandparents horse collection because I know ALL of us are suckers for it. ;) I apologize for the bad quality photos.
And yes,
all
of these horses are hand carved/hand made by several artists in Montana.
My great grandparents actually were the ones who started to collect all of it but then it was passed down to my grandparents when they passed away.
If you see something you like and want to see more of it, feel free to leave a post and I'll try to get more pictures for you.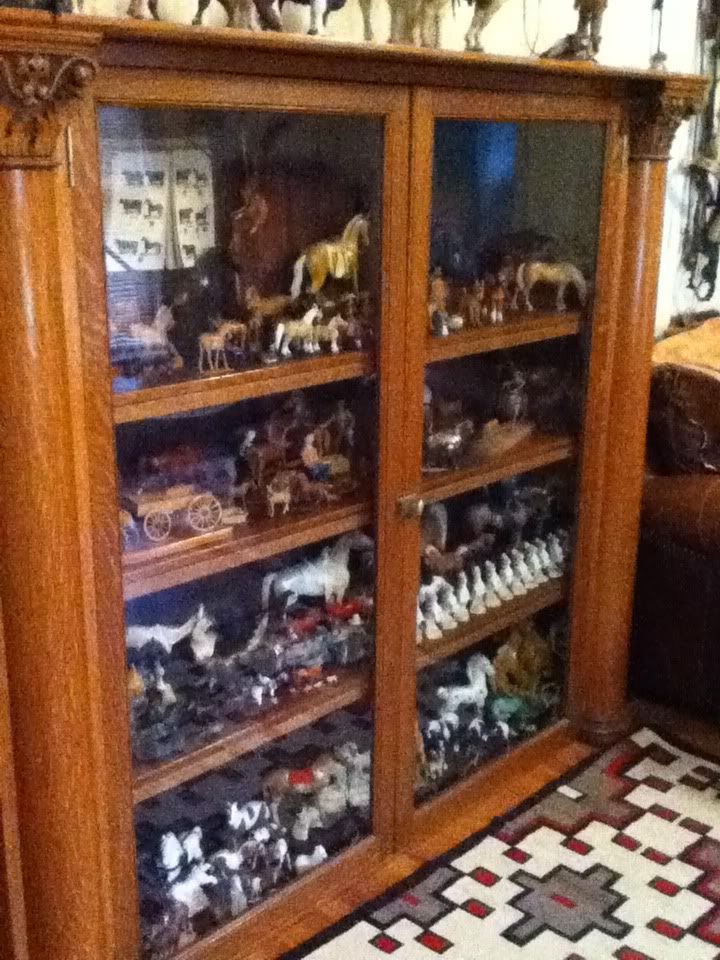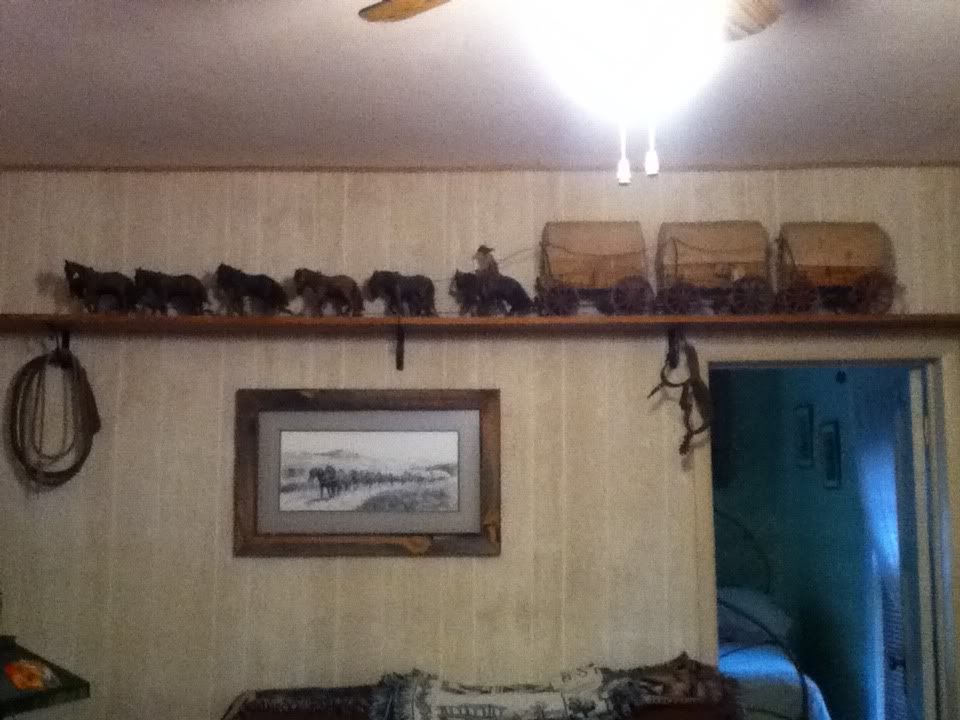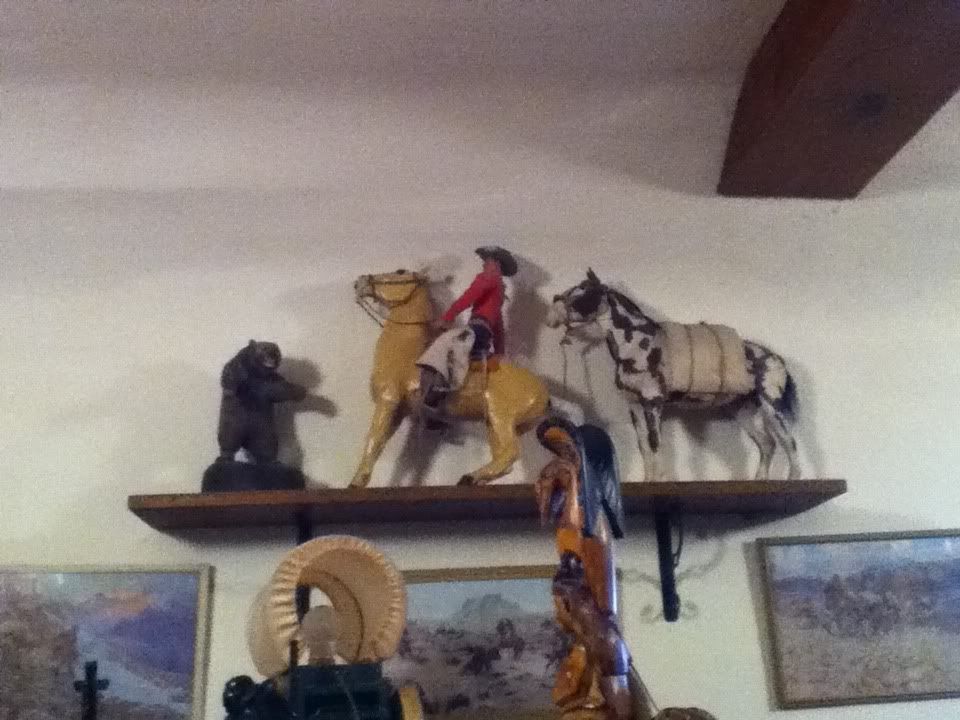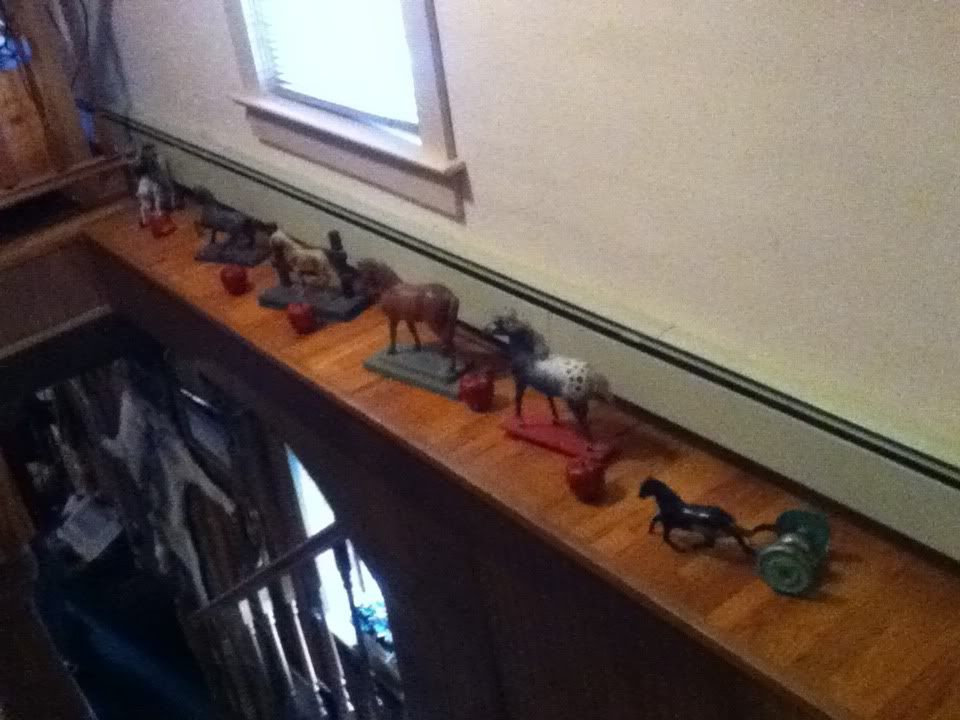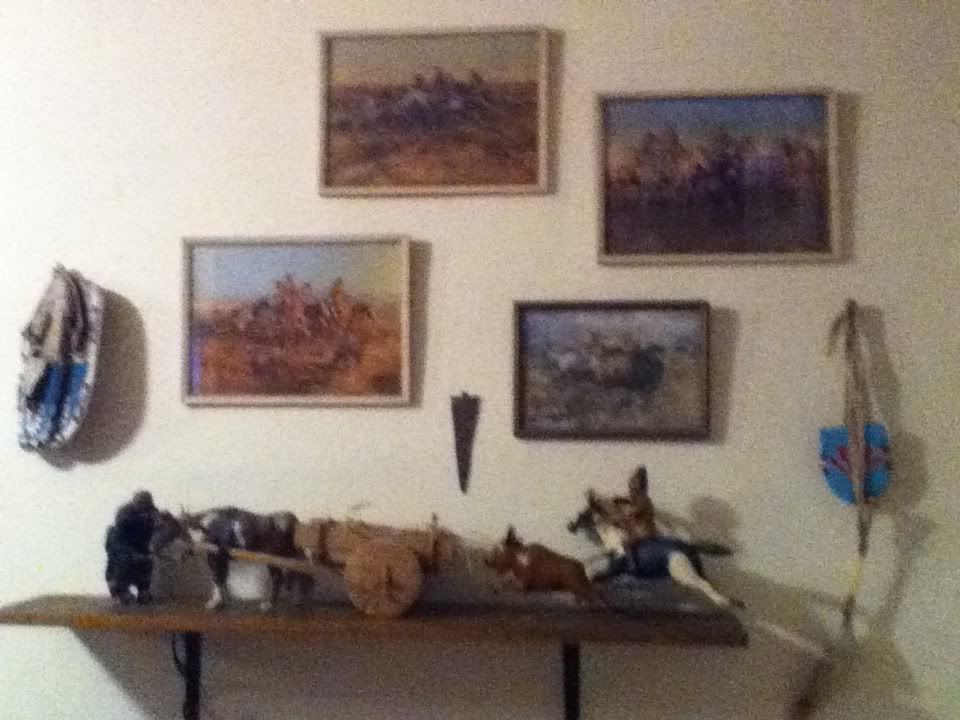 Wow. Just...wow. What an amazing collection. I love the horses pulling the 3 wagons. So cool.
Posted via Mobile Device
Wow! Awesome! Can you get anymore pics of the two horses in the second picture? The bigger one looks like a solid Quarter horse.. :) Also in the cabinet towards the bottom there looks like a pretty grey tall horse.. Can you get any more photos of it?

Love the horses...Wish I could do that...
I'll get you the picture of the two horses.

However there is several greys in there so can you be a bit more specific? :3
Posted via Mobile Device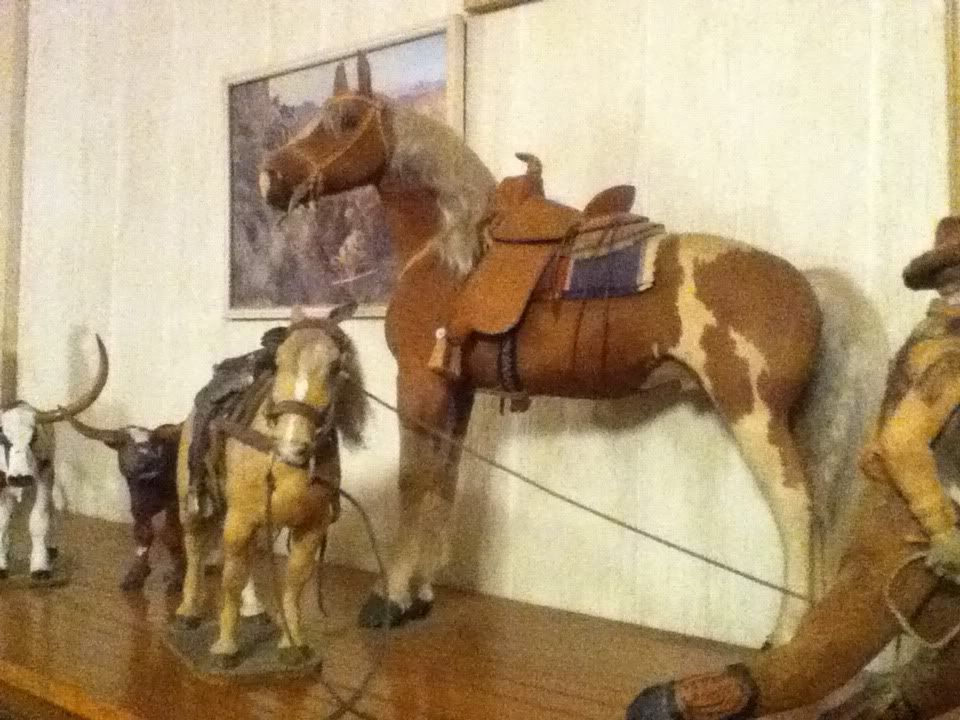 Posted via Mobile Device
Okay that cabinet photo does those horses no justice so here is a few better pictures:
Top: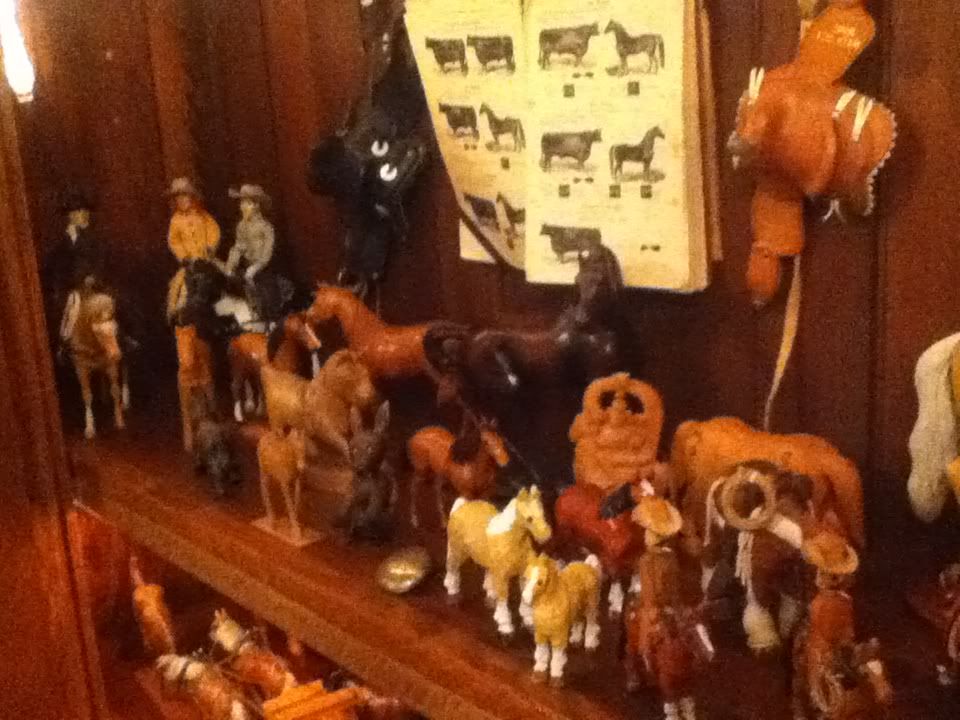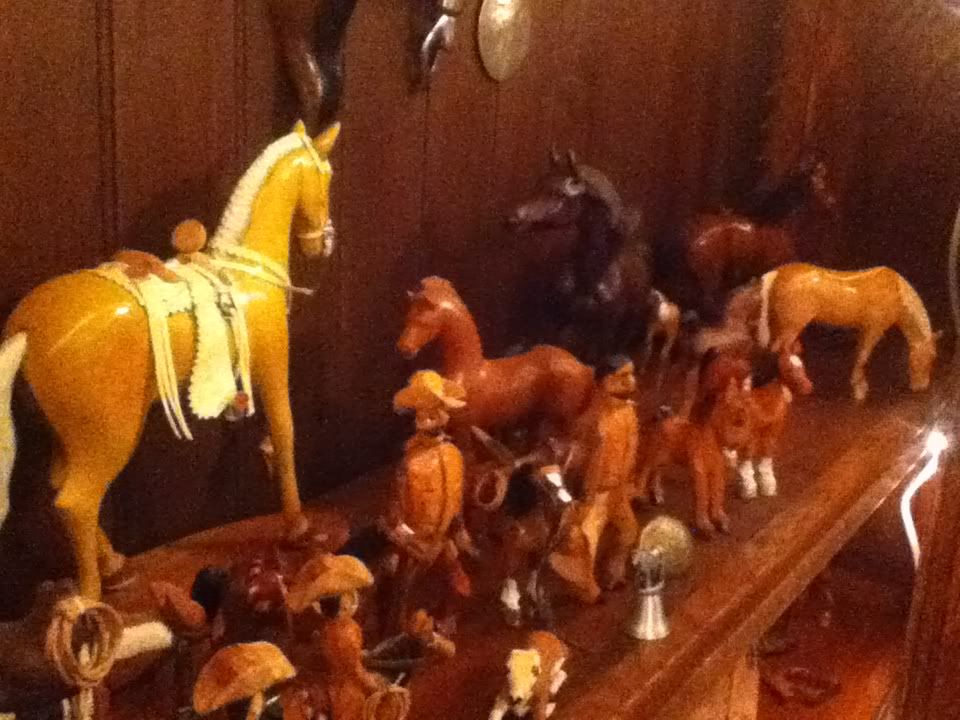 2nd:
3rd: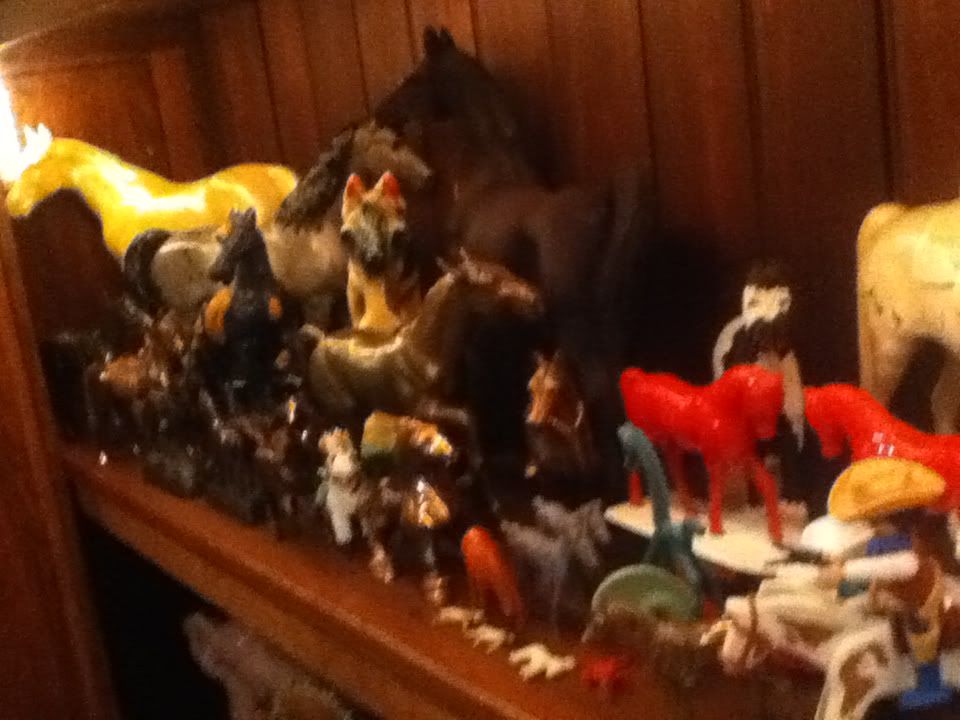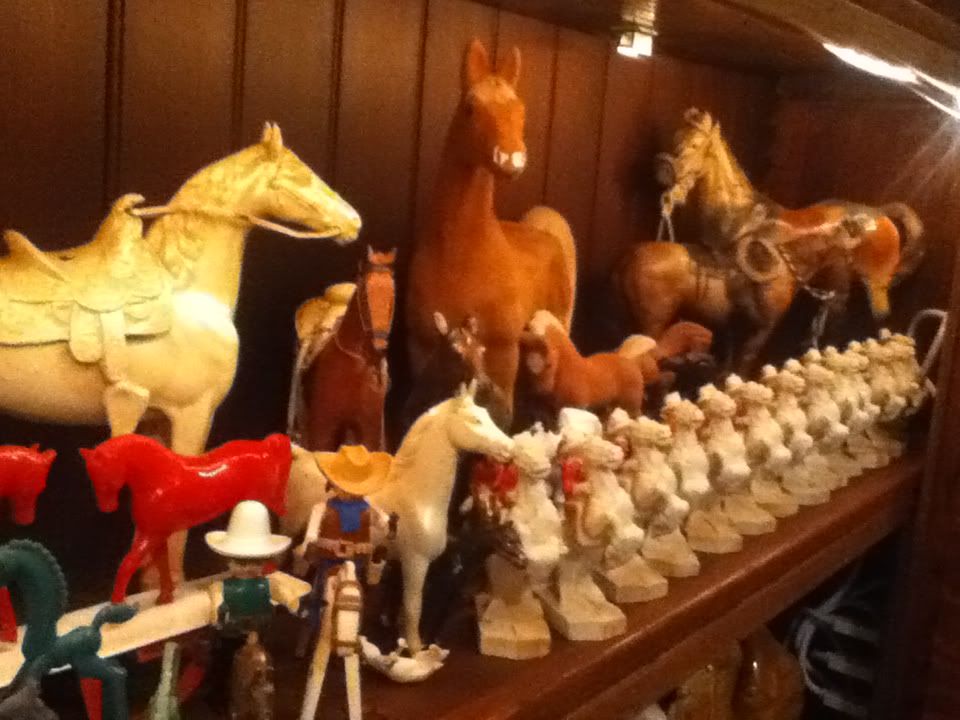 Last: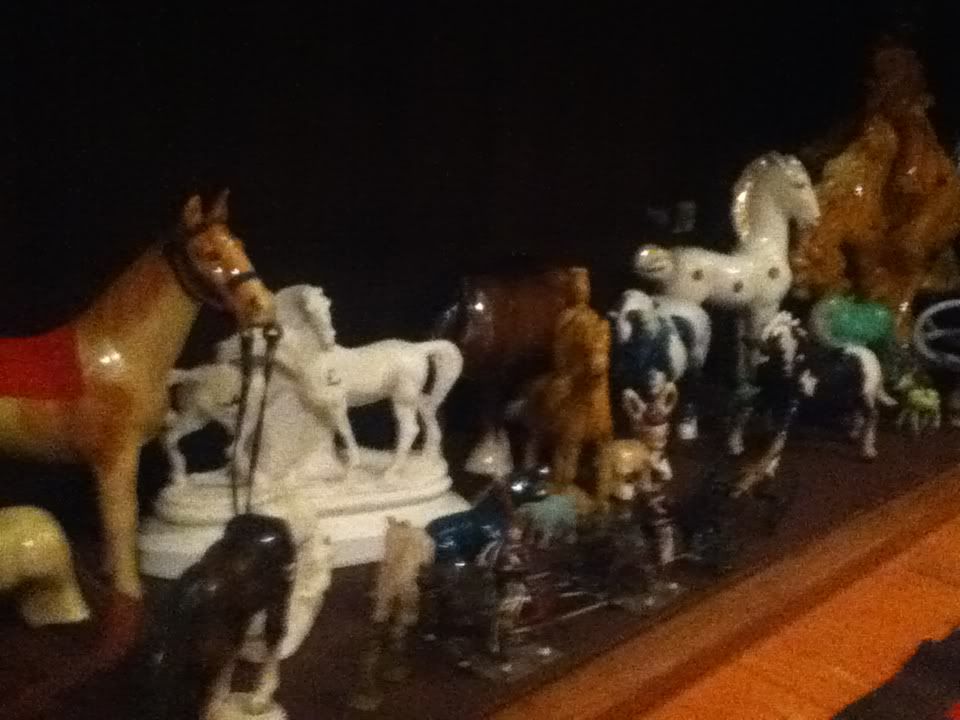 Wow!! Those are incredible!!!
Showing
Join Date: Jun 2011
Location: Cariboo, British Columbia
Posts: 11,940
• Horses:
3
That is awesome, but I cringe when thinking of dusting all that!
Very cool! Love the team & wagons!
---
Life is like a camera. Focus on what's important, Capture the good times, Develop from the negatives and if things don't work out, Take another shot.
Beautiful collection. A person could spend days studying it...I don't suppose each piece has its history recorded (that would be quite fascinating)?