My Haflinger's first go at XC.
---
Last week was day 2 of "Mum's" camp (actually day 3 as we had one day in May but the other two were postponed until now due to the rain).
My Hattie (who I rescued 2 yrs ago) had been brilliant and we really made some progress wth our jumping and in the afternoon we did some water work, a sunken road and a ditch (which still needs quite a lot of work).
We did an hour in the school jumping and then we went out onto the xc field and fortunately a friend arrived and took some lovely photos for me of Hattie.
Anyway , lots of pics...
We started with a canter round and then a jump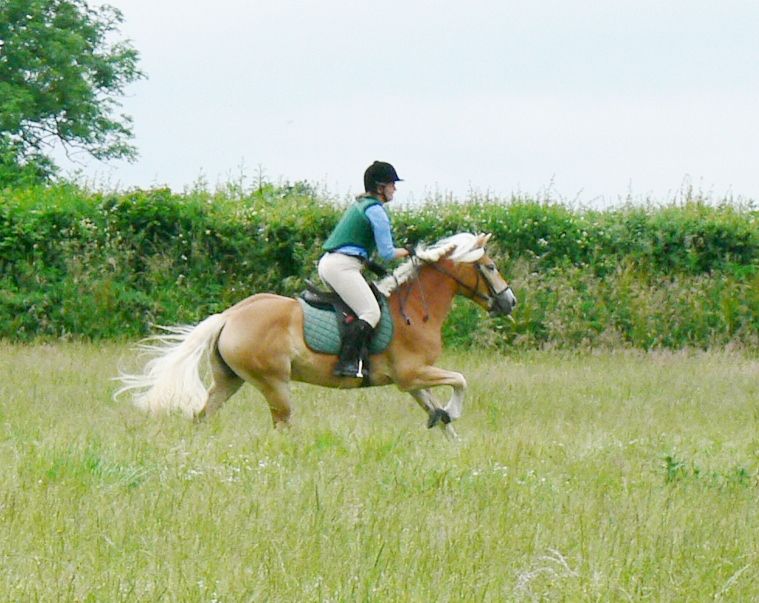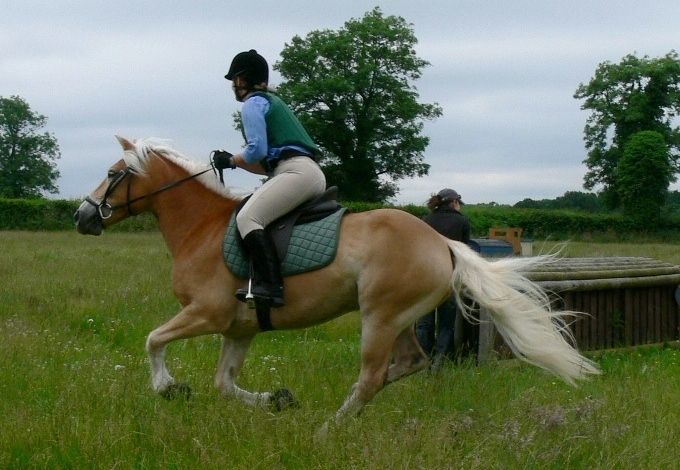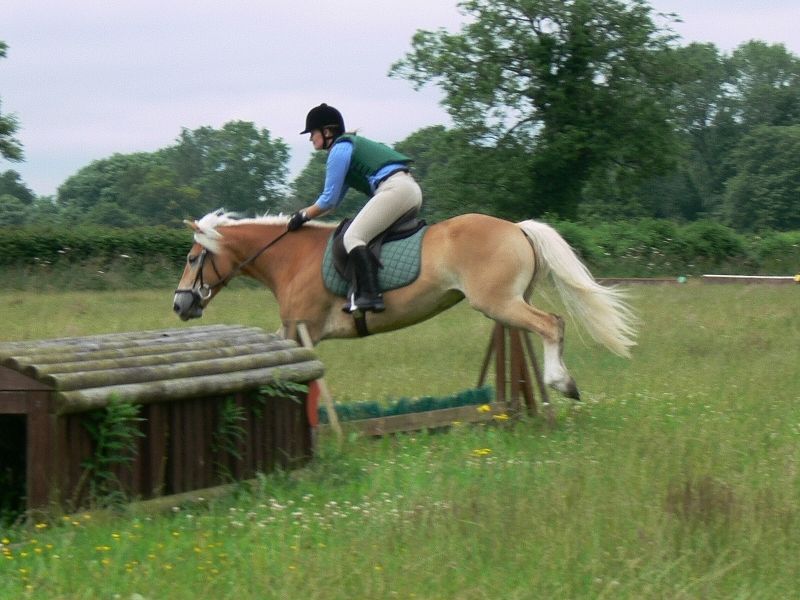 We did a long row of small jumps along a hedge, here is the first
Hats didn't like the last one...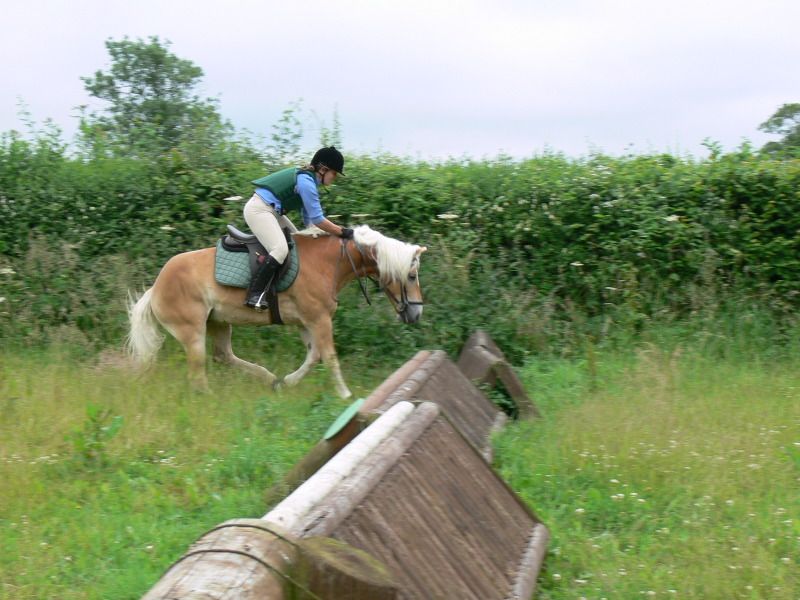 but went over
Then we had a go at a jump, rampand step (I had knotted my reins so couldn't slip them
)
Not sure...
but with some great RI guidance we went over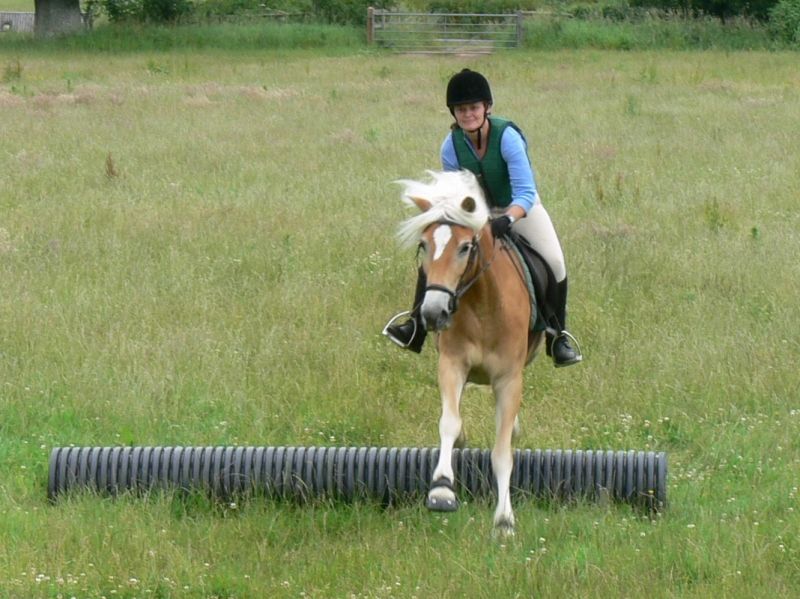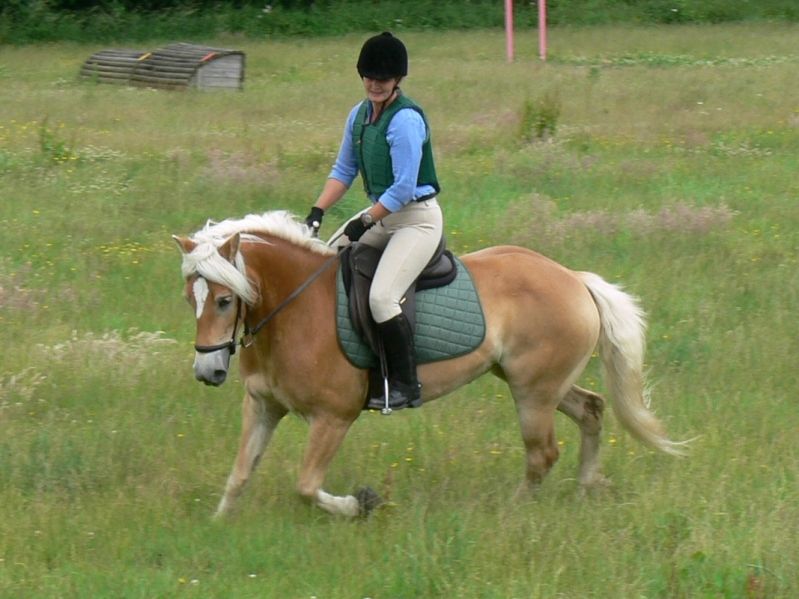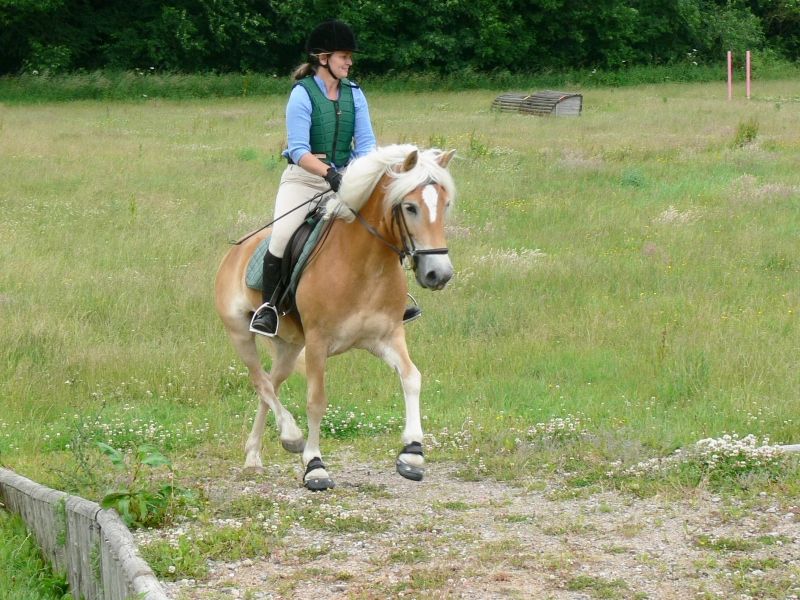 Finished in the water again...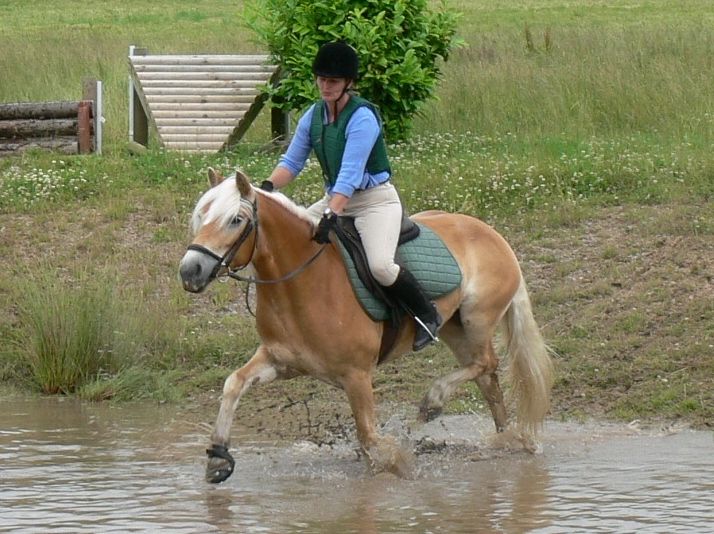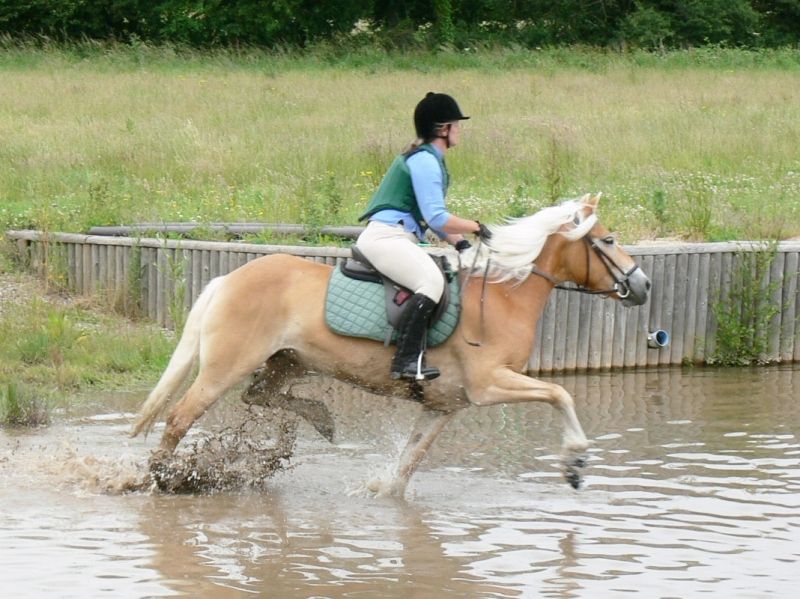 Gorgeous, I love haflingers. Those were some great shots.
Quote:
Gorgeous, I love haflingers. Those were some great shots.
Thank you
beautiful
---
Don't Flatter yourself Cowboy I was looking at your Horse

LORI

Hattie is absolutely gorgeous!
Well done on the XC course. You both look great! :)
What a great horse. I have a student who has a haffie. I have really learned to appreciate the breed from working with him. His first time on XC, he was a real champ!