My haflingers and my daughter
---
A few photos from today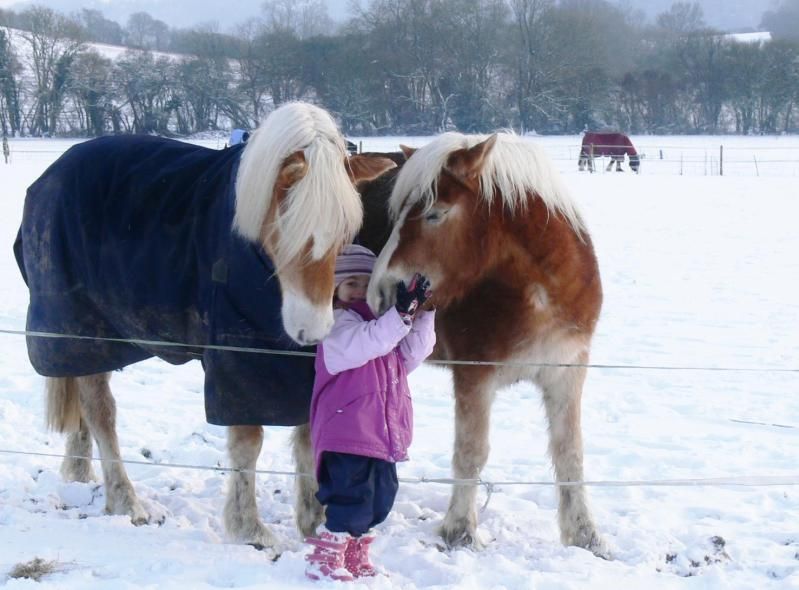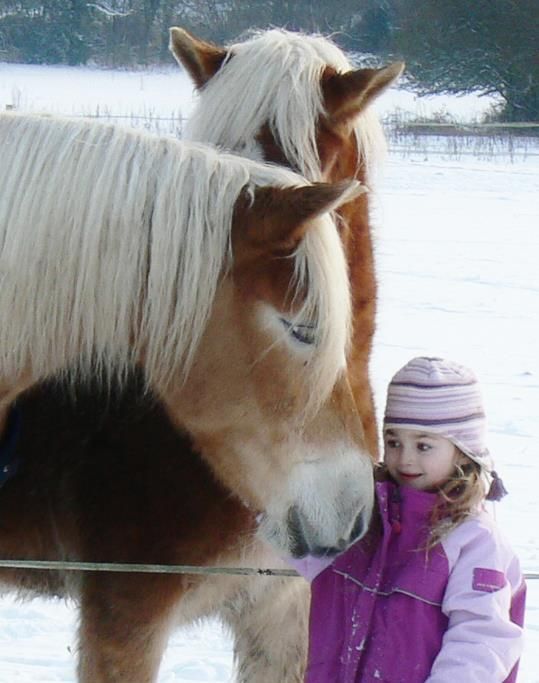 Aww, those are too dang cute! Your daughter is a doll =]
Quote:
Very cute! Does your daughter ride?
She has just started and is getting the hang of the rising trot, but she is quite small for a 5 yr old and her legs barely come down the saddle flap.
A video of them last summer
https://www.youtube.com/watch?v=3oeg...HAxtA&index=12
This is her pony , a naughty shetland cross newforest called Woody
Hopefully next summer she'll do a lot more riding
and one day she'll ride one of the haflingers if she is interested (who are also mother and daughter, but the unrugged one isn't 3 yet and I'll hopefully back her when she is and take it from there.)
---
Last edited by Clava; 01-20-2013 at

11:38 AM

.
OMG! It really does not get much cuter than that right there! Squeeeee!
---
Your daughter is adorable!
And the haflingers are quite handsome themselves. :)
---
A ride a day keeps the worries away!
Possibly the cutest pictures I have EVER seen!!
Your horses and daughter are too precious - gorgeous photos. :)
Posted via Mobile Device
Thank you all for the lovely comments, I was pleased with Hattie and Gilda (the haffies) as they were being so very gentle with her, it was what made me start taking some pics - She then went on to feed them handfuls of hay so I think they are friends for life now.
Feed a Haffie, you always get a friend for life.
Beautiful pictures! I absolutely adore the Haffie on the left. (The mom) She has the most stunning face and hair! Gorgeous girls...All 3 of them.
Posted via Mobile Device
Similar Threads
Thread
Thread Starter
Forum
Replies
Last Post
Haflingers

spies04

Horse Breeds

27

12-15-2012

08:49 PM

Haflingers :D :D

rainy

Horse Breeds

41

09-09-2011

07:29 AM

Haflingers!!!!

Dock

Horse Breeds

11

10-18-2010

05:09 AM

!!!Haflingers!!!

SeeinSpotz

Horse Breeds

0

12-15-2009

08:33 PM

Haflingers

trvlingheart

Draft Horses

9

08-16-2009

08:42 PM