Wow. She looks awesome in comparison. Nice work.
Congrats, you've done an exceptional job in bringing your beautiful mare to the great condition she's in now. Love the pic of you and your girl.
x
---
♥ Seoul Searchin' for the Lovebug ♥
Nice job. The colic must have been rough on both of you. Glad she is looking so happy now.

I've never heard of frostbite that bad on horse's ears. I suppose it's possible, but it'd have to be awfully, AWFULLY cold. Like about -40, windy, no shelter and no other horses for warmth. Or maybe with ill health -- as she obviously used to have. Regardless, those ears will always be her little specialty!
Thank you. Yes the colic freaked me out! I was so worried and paranoid. (okay so I still am) I just wish I'd known exactly what it was.
She is a very pretty and a very lucky girl. You have worked wonders with her and she looks great. As for the frostbite damage, that could have happened the day she was foaled. It really doesn't have to be terribly cold, anywhere around zero with some wind. If you combine that with being foaled in a pasture with no shelter, you get cropped ears. We have calves being born all the time in winter that end up with cropped ears and tails from frostbite. She may always be headshy because her ears are probably pretty sensitive from the scar tissue and nerve damage.

As far as guessing a breed, how old is she? She looks like a cross to me maybe a TB or QH cross. I don't know. Very pretty though and her ears and that scar give her appearance more personality.
Thank you. She's three years old, and 14 hh.
So Cool! Are you riding her?
---
Midnightbright
I can get on her and she doesn't care, but I can't actually ride her yet. I need to work with her more first. I'll get a picture in a few of me on her and the videos. (I had a video of her being lunged, but it got deleted grrrr)
Sorry these next pictures look so bad, it was dark in there, I need to put new light bulbs in there.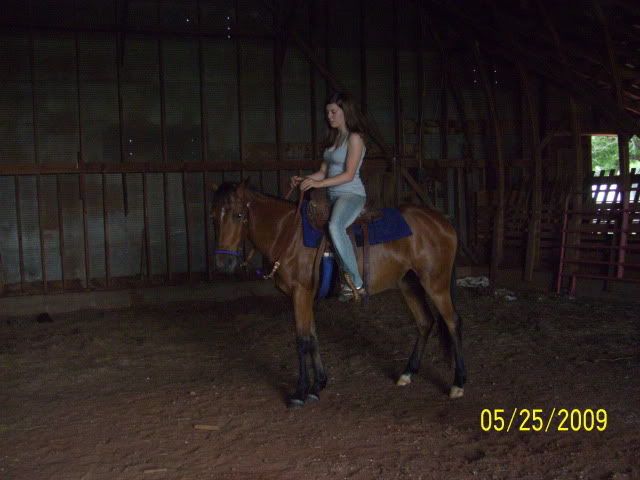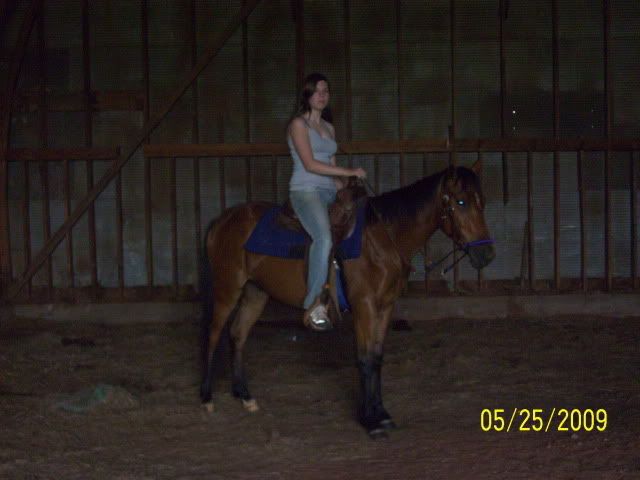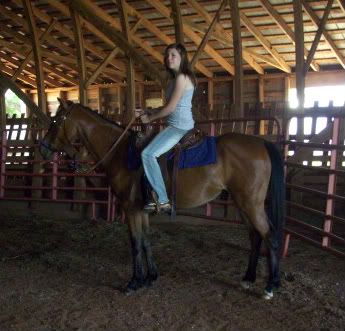 Do I look too big for her? I'm about 5'4" and 110 lbs.