My horses :)
---
I'm new to this forum so I figured I'd introduce my horses:)
This is Midnight. He's in his late 20s (exact age unknown), I've had him since I was in 4th grade! (So like 10-11 years now). He's the sweetest horse I've ever been around :)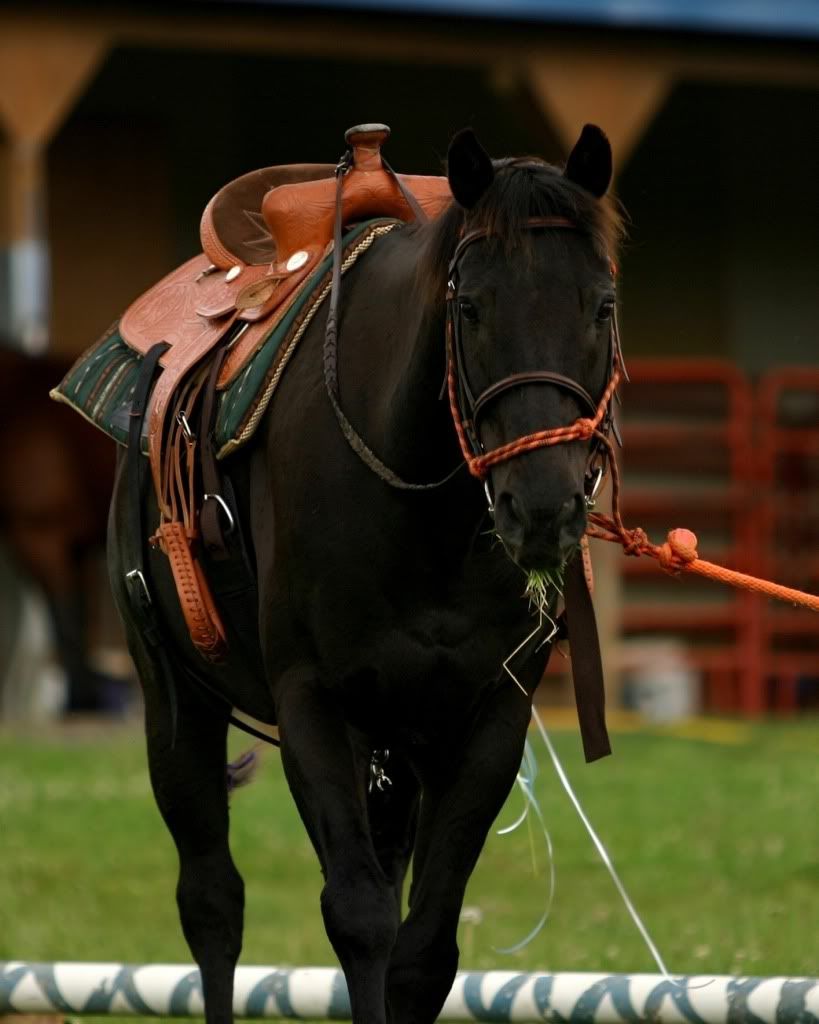 And this is my other horse Flicka. She's an 6 year old ArabxSaddlebred. She is a sweetie and could go for hours. I've only had her for about 3 months now.:)
Posted via Mobile Device
Welcome aboard!

Thems a couple pertty horses ya got there. What do you use em for?
Posted via Mobile Device
My older horse is retired for the most part, I used him for some fun shows and trail riding. But my little cousin rides him some. Flicka I use right now for trail riding. But I'll probably do some local fun shows with her as well.:)
Posted via Mobile Device
Welcome to the forum! :)
You have a beautiful pair of horses. They have such sweet expressions.
Welcome to the forum! Your horses are very lovely. My horse Joey is also half Arabian and half American Saddlebred. He's the best! It's a nice cross. Here's a pic of him too.
Thanks everyone! Aww Joey is so pretty! He looks like a great sweet horse :)
Posted via Mobile Device
That is the neatest picture of Flicka. I would get someone to photoshop the halter off of her & I would have that hanging in my living room! I'm talking about the headshot.
---
MUSTANGS...AMERICAS REAL HORSE
RUGGED...EARTHY...AUTHENTIC...LEGENDARY
I WILL FOREVER BE A STUDENT OF THE HORSE.
---
Last edited by sinsin4635; 05-16-2013 at

11:46 PM

.
Thanks! That'd be cool, if only I was good at photoshop!
---