My Izzie Girl :)
---
So I haven't posted pictures in quite a while, and figured I would :) Izzie has been doing fabulous with her training. She is officially two and has started to be very lightly ridden (5 minute rides, maybe once a week) with plenty of ground work. My belief is you can never have too much ground work! We have also decided that we will be changing her registered name. I have never liked it, and her name currently gets butchered a lot. It's currently OLA Shaharazaud and we are thinking of changing it to Izadora's Spell. My husband has decided that she likes it lol! So enough with the boring type, and onto the pictures!
My husband took this picture (and most of them to be honest lol) and I love it. The angle is awesome. She was a bit quick, but man she over strides. We need to invest in some bell boots!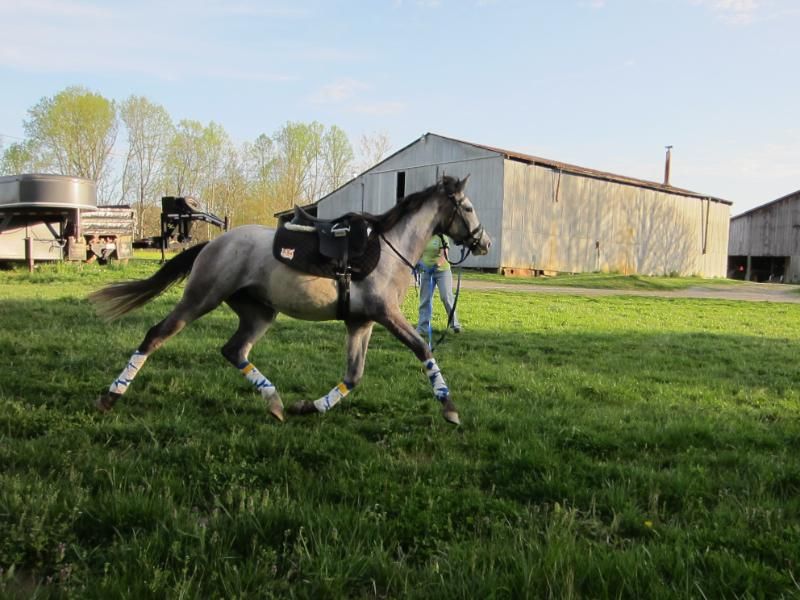 Typically when we start lunging, she needs a lap or two to get her sillies out. Once she's done with that, she settles right down into a nice working frame. You can see the "temper tantrum" go to seeking the bit in these two pictures.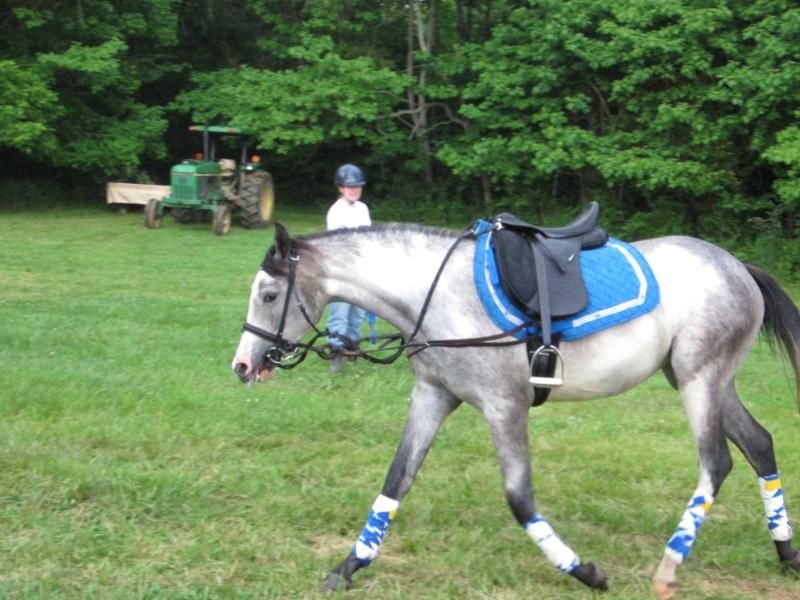 We also do quite a bit of ground driving, which my husband snapped some pictures of. Not my ideal setup for ground driving, but she was perfect!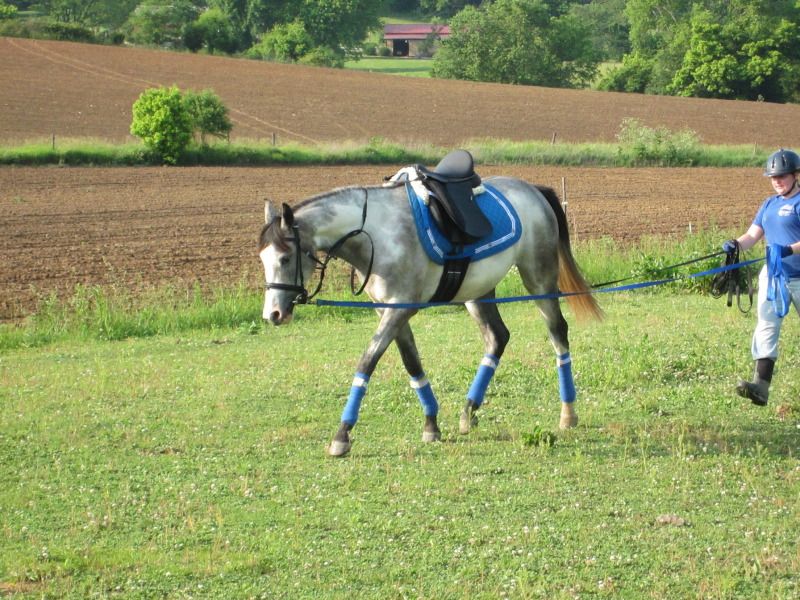 And last night I hopped on her again. She hadn't been ridden in a month, so I was expecting some kind of fireworks. Nope. Stood quietly for the mounting and dismounting, and did wonderfully walking around the field even though there were tractors planting corn out of sight and a train was going by out of sight as well. She's just so smart! (and yes, her mouth is open. my husband has the great timing of snapping a picture as she is gnawing on her bit)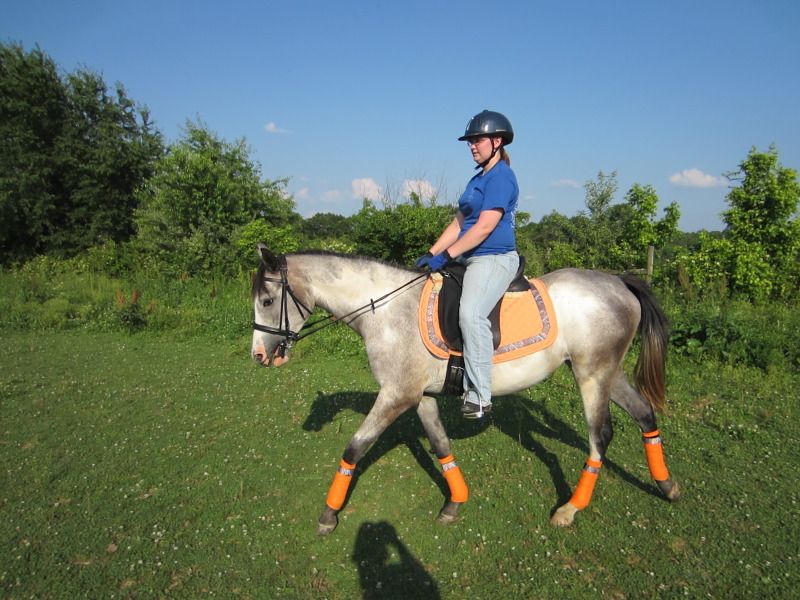 Such a good pony!
And I've officially owned her for a year. So we bought her a jolly ball as a little gift. My husband snapped the picture of me and her, and I snapped the picture of the three horses (left to right: Peppy, Flash, Izzie)
Cute pics and cute horse :)

What breed is she?
---
Lindy-2005 WP AQHA mare,Vodka-1999 WP AQHA gelding&Wylie-2011 WP AQHA gelding
What a beauty!
Posted via Mobile Device
Thanks! She is a registered Half-Arab. Her other half is a paint :) She's pretty darn special to me!
very cute horse
I love her color
---
Country Woman


Isn't there negative health effects to riding a horse that young? I dunno, never dealt with it, but I'm wondering.
---
Step one: Mount horse. Step two: Stay mounted.
Green Broke
Join Date: Jan 2010
Location: south of nowhere, north of nothing
Posts: 4,643
• Horses:
6
love her coloring!
i love that last pic...theyre all like "What Is this thing? can we eat it?" haha
Thanks Country Woman :) I'm very fond of her!

Shina, not when done extremely and carefully as I have been doing. If I were hopping up and doing extensive training sessions for 30-45 minutes multiple times a week while trotting and cantering, then probably yes. However our rides consist of 5 minutes, max of once a week, and is kept to a quiet walk. I also was not asking for critiques ;)
Forgot to add- she looks sharp in that orange, I like it. :)
---
Step one: Mount horse. Step two: Stay mounted.
Quote:
love her coloring!
i love that last pic...theyre all like "What Is this thing? can we eat it?" haha
Flash (the old man at 27) was the first one to try and pick it up. The certainly enjoyed it!