My labor day Zurprise!
---
Look what I woke up to on labor day. I had no idea"Lulu" was even pregnant since she hasn't had a foal in 3 years, even though she lives with the stallion. She is over 30 years old and I just figured she was done. The colt and mom are doing fine, and dad seems pretty proud too! I'm naming him "Zurprise".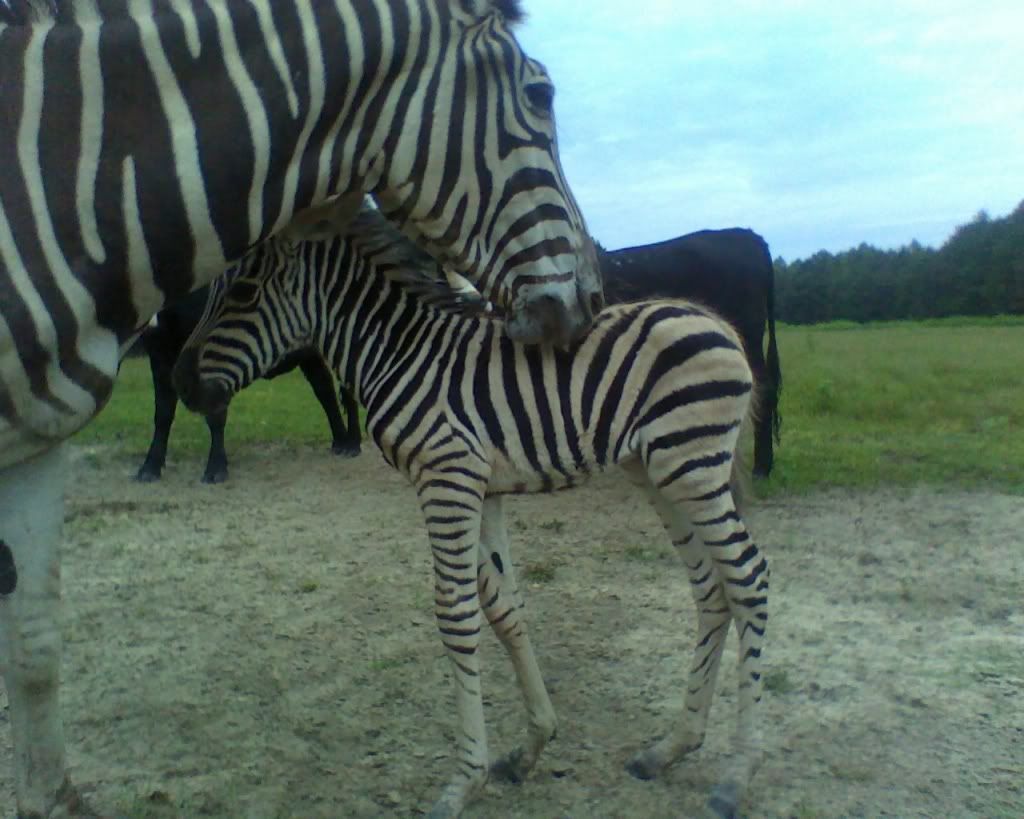 OMG how cute!! Congrats :)
---
♥ Gypsy gold does not chink and glitter. It gleams in the sun and neighs in the dark ♥
AWH!!! He is adorable!!!
---
Too cute! How old does a Zebra normallly live?
omg, so cute! Congrats and I love the name!
---
Grooming - The fine art of brushing the dirt from one's horse and applying it to your own body.
---
Wow your lucky to have a zebra thats so cool!
adorable zebra foal
What a wonderful surprise! He is too cute and mom looks quite pleased with herself. I adore zebras!
awww he is so cute!! i want a zebra so bad I have always loved them
Yearling
Join Date: Feb 2007
Location: In the Phantomof the Opera's lair beneath the Opera Garnier
Posts: 1,112
• Horses:
3
Oh wow I just realized you are from Cairo. Thats pretty cool as well as having zebras. So do you like breed them or what?