my little pony!
---
No, he's not a pony, but i love him! He's an appaloosa...his name's Apache.
This is him in his stall! He's pretty fat, I know! His saddle makes him look fatter...
Him in the pasture..he liked my camera.
he has his own litte herd. ariel's right next to him, skipper's next to her.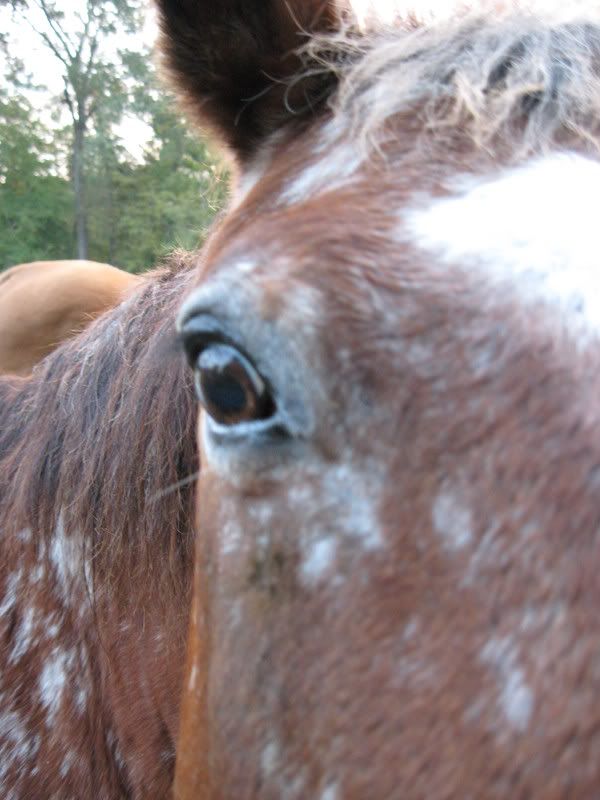 his pretty eye!
i hope you like these pics!
aww! he is such a cutie! i love horses that have very unique markings, or have unique colors. i have 2 palominos qh's, i never had an appy, but i have always wanted one!
thanks! i love his coloring...his personality rocks too!
he's pretty! That's ok too, when I have a light colored girth on my black mare she looks fat too! lol.
---
Have you hugged your horse today?
Ooooo, he is adorable!! I love western Appaloosa's!!!
He's certainly not a starving one. Lol! But I do like round horses. Nice face too.
Aww he's soo cute I love his eyes!! :)
Hey, nothin' wrong with well-rounded horses; he's adorable!
Omg what a groovy looking chap
hes a darling.