my mare's first clinic!
---
i really wanted to show everyone some pictures of my "new" little mare in her first clinic! they grow up so fast!
MG is my four year old Dutch Warmblood X Westphalian Riding Pony mare by Popeye. I purchased her in November and she'd only had a handful of rides on her at that point. back in march, we were in our first clinic with Olympian Gary Roque. She was a very good girl! this was only her second time jumping under saddle.
pretty girl trot down the long side!
focusing HARD on a difficult canter/poles exercise!
having a laugh with gary :)
absolutely love this one <3
definitely not the prettiest picture... but shows my mare's ADHD personality so well! hilarious!
naughty mare getting her butt kicked... this is her "oh crap!" face!
and finally, jumping! so excited to see her progress, i'm so lucky to own such an athletic little beast!
thanks for looking!
sadly the pictures dont work for me :(
---
People with true credibility and integrity don't need to tell other people how great they are.
arg! i totally should have previewed this before i posted it! i will post the photos in the order they should have appeared below!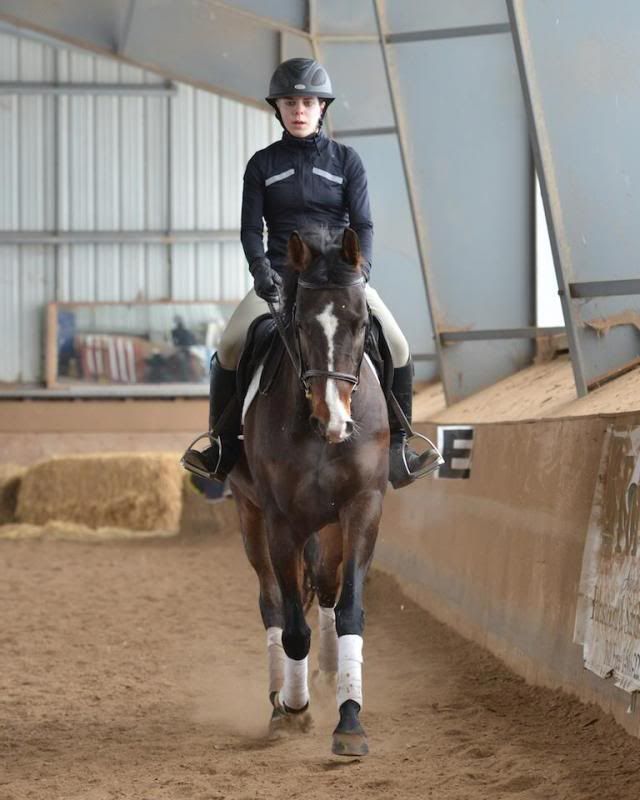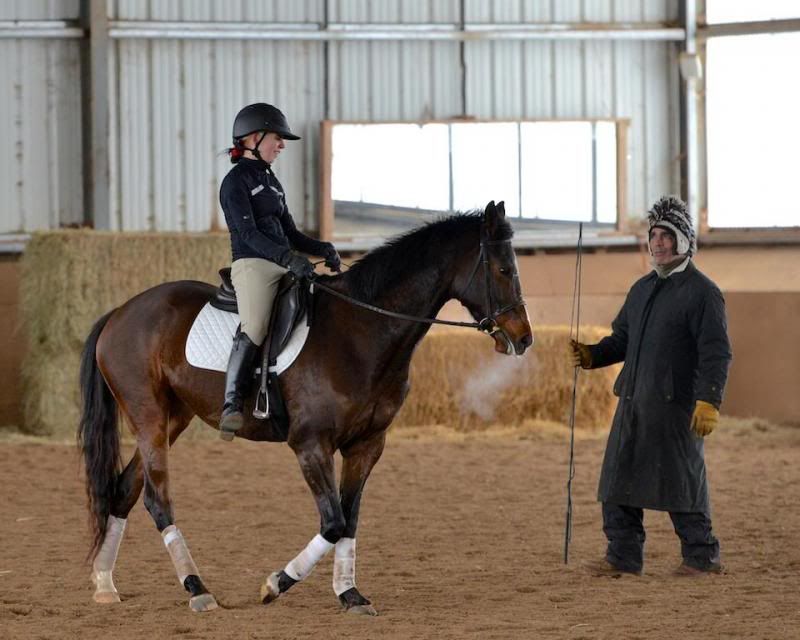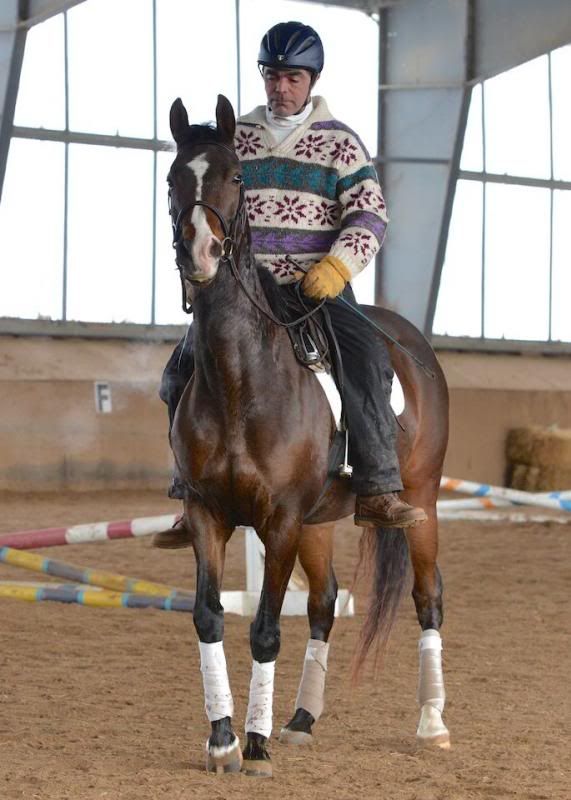 enjoy!
great pics ! she looks like shes gonna be a fun eventer =]
---
Gypsy & Scout <3
Everybody is a genius. But if you judge a fish by its ability to climb a tree it will live its whole life believing that it is stupid. ~Albert Einstein
She's so pretty!!
---
Being horseless is the pits!!