My Mighty Tarzan...
---
This is my horse, A Mighty Tarzan. I'm deciding on wether to call him Tarzan or Spider, which is his barn name right now. Anyways, he is registered as a Quarter Horse, but is really 7/8 Thoroughbred. He was a racehorse, but has now settled into life as a Girl Scout Camp horse. He's been rather unsettled lately, so I think I'm going to put an offer up for him and train him to jump.
Anyways, PICS: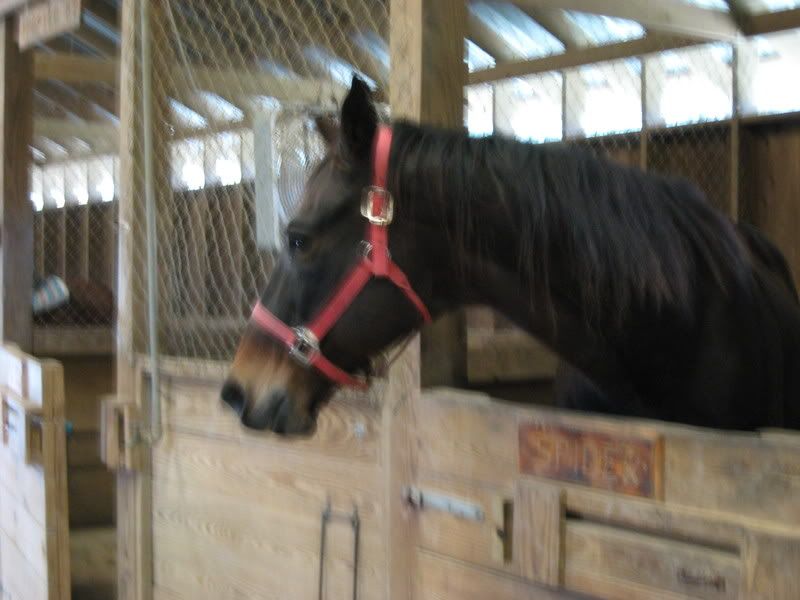 His headshot. I hate his halter, and am going to get him a bright yellow one!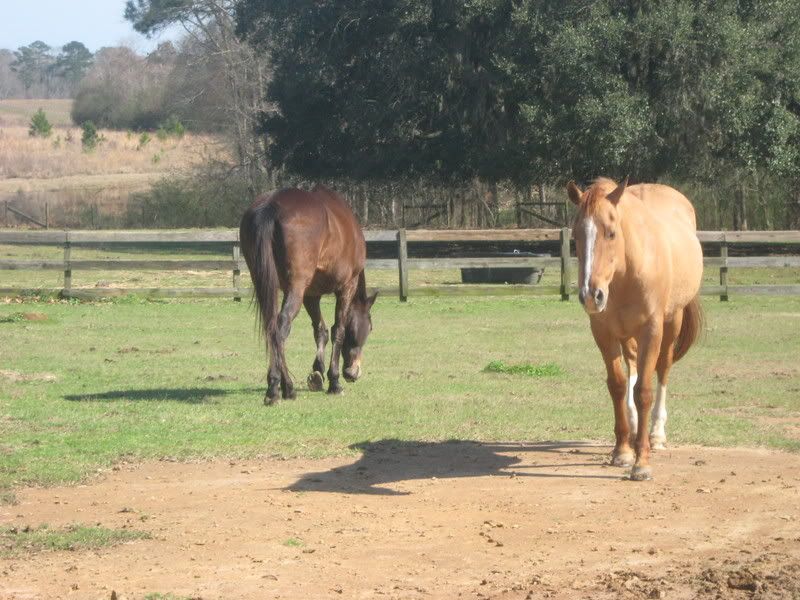 This is him and Skipper, another mare at the barn.
Him in the pasture after I lunged him.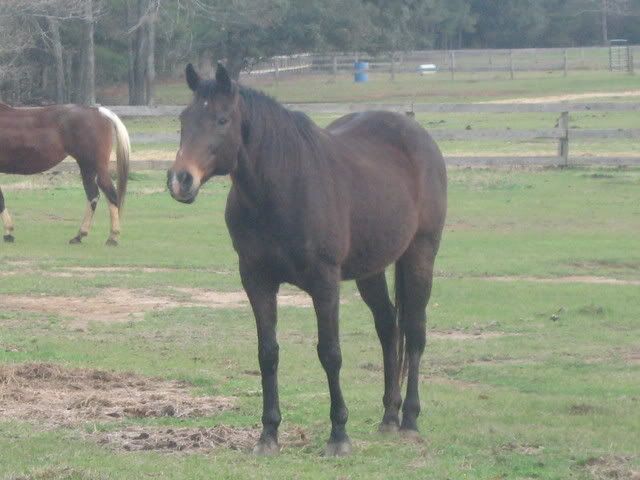 Him at like 7:00 in the morning!
Him and Skip
This is my pony! i'm going to get better pictures of him later!
hehehe i like em! i think the name is fitting ;)
I love him! Spider is a very cute name!
He is gorgous :) That paint in the background caught my eye too. They are all very nice looking horses.
thanks guys! he is my baby! i think i'm going to keep his name as spider b/c all my friends know him as spider. yeah the paint is a mare named Dakota. she has bad arthritis in her knees so i've never ridden her, but she's pretty. she's also rather mean to the other horses! she pins her ears whenever another one walks down the aisle. lol!
He's a handsome guy! I especially like his snip; I'm a pretty big sucker for snips. Have fun with him! I hope the jumping training goes well.
---
-Carrie

Rage more!
oh i absolutely love his snip! he totally charmed me the first time i saw him. i was lunging him one time and my friend asked me when we were going to get married! i love him so much! i hope jumping goes well too! i'm kinda nervous; i don't want to hurt him!
He is quite the looker! Very cute, thanks for sharing!