My mustang
---
Hey y'all, I'm kinda new here, so I thought I'd start out by introducing my horse. This is Renegade, he's a six year old BLM mustang. He is extremely smart and has a big personality. I love him to death, and I'm eventually going to barrel race him.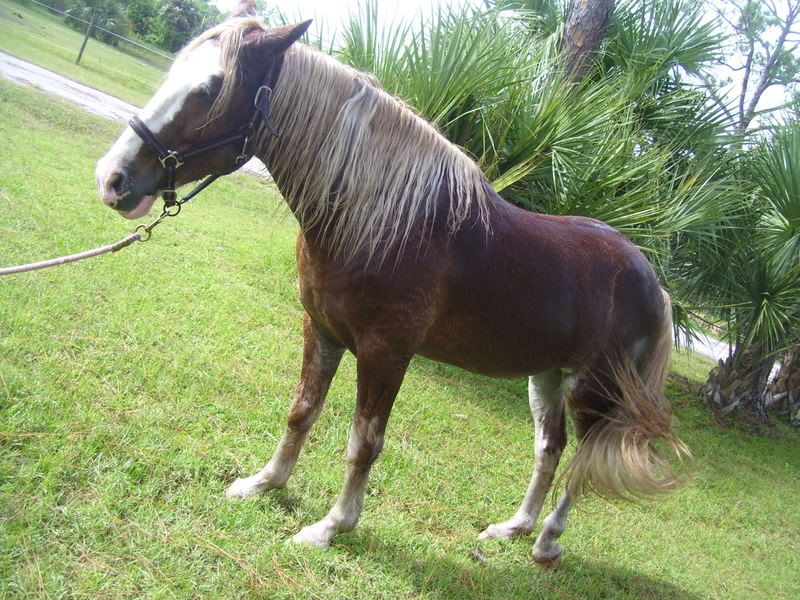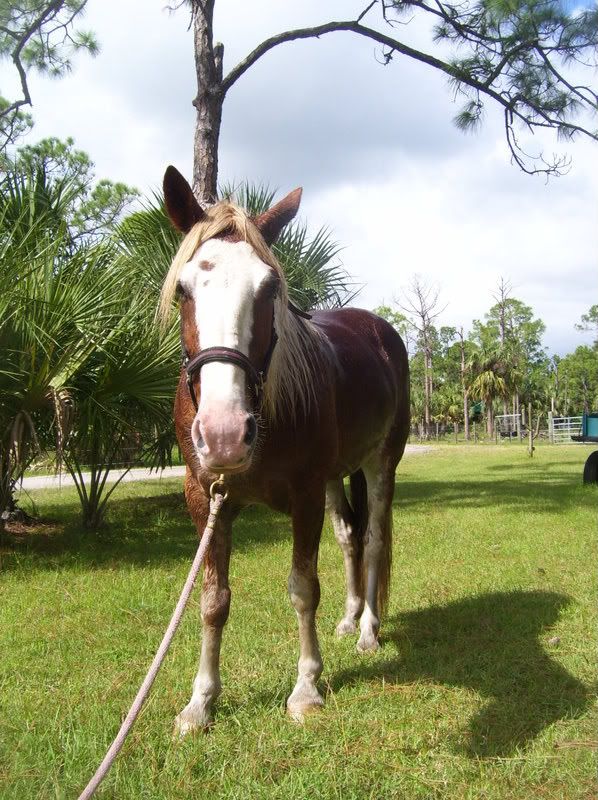 ---
Courage is being scared to death, and still saddlin' up<33
Welcome to the Horse Forum!
Aww, she's very cute. I love her coloring, & her long mane!
---
Ride more, worry less.
he is very very cute
---
Beautiful horse! I love Mustangs! :)
He's gorgeous. I love his coloring and the pic on your avvy.
---
-Horse racing is my passion-
Athena:15y Palomino QH & Shirley's Brittney:8y Bay OTTB
Lovely horse, and I absolutely adore that coloring! Looks like a smooth mount, eh?
---
"What is the opposite of two? A lonely me, a lonely you." - Richard Wilbur
He is very handsome!
---
~Britni~ and:
Ike- 6 yr old Quarter Horse gelding
Sienna - 6 yr old Arabian/Quarter Horse cross mare
Bob, Boomer, Thunder, Nick & Jack - The Drafts
BIG FAN of Mustangs!
Your horse is gourgeous! Love his coloring too!! Welcome to the HorseForum
---
Shaneequah, 1998 gaited Bashkir CurlyxArab mare
Treyue, 1999 3-gaited Icelandic gelding
Loki, 2001-2015 Icelandic gelding
Welcome to the forum! Your horse is beautiful. I love mustangs.
---
TM Tardy's Chick "Hunter" - 13 yo Paint
Remmy - 18 yo Morgan/QH cross
Gunner 3/31/11, Heidi 7/2009 Miniature Sicilian donkey

what a stunning guy you have there!! welcome here too
---
On The 6th day god Created The Quarter Horse...One The 7th he Painted All The Good Ones---
*trisha<3
Similar Threads
Thread
Thread Starter
Forum
Replies
Last Post
Mustang

Cheval

Horse Breeds

16

05-29-2008

03:03 AM

mustang

Dave

Horse Breeds

1

04-16-2008

08:57 AM

Is a Mustang Right For Me?

HorsieGal

Horse Breeds

16

02-27-2008

11:20 AM

Kiger Mustang

barnrat

Horse Breeds

19

06-05-2007

09:25 PM