My New Girls. :)
---
So, when you make money, you spend money!
I just acquired these three lovely girls, and I can't complain!
The first two are sister's, both sired by Regional Champion Bey Eclypse.
They've got a lot of learning to do yet, but they are coming around.
Misha is a yearling filly, Tasha is a two year old.
Misha I would like to show, as she's a flashy little thing. Tasha got a leg injury last year so she isn't sound, but could be for light riding.
Misha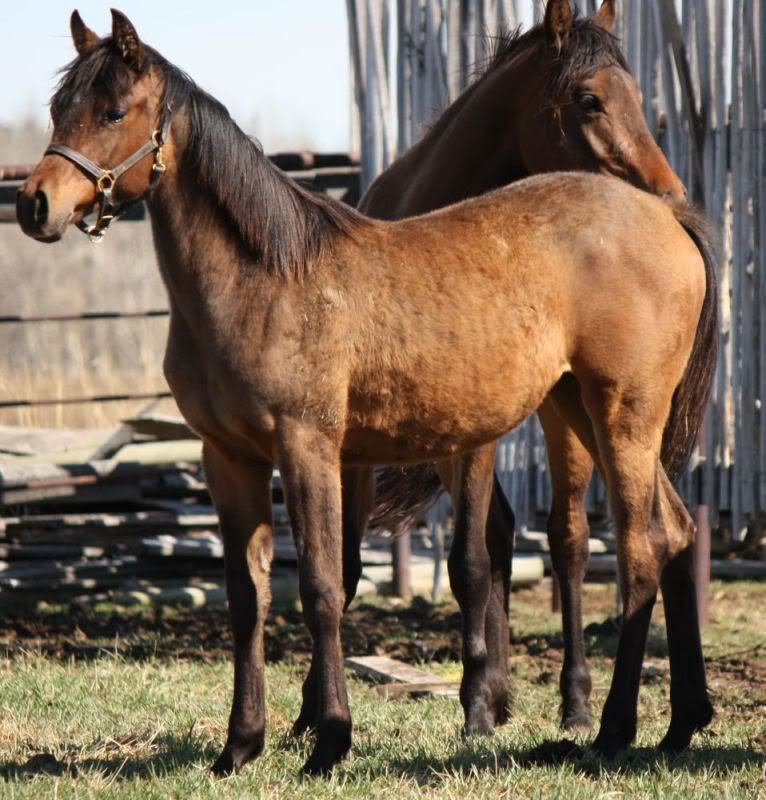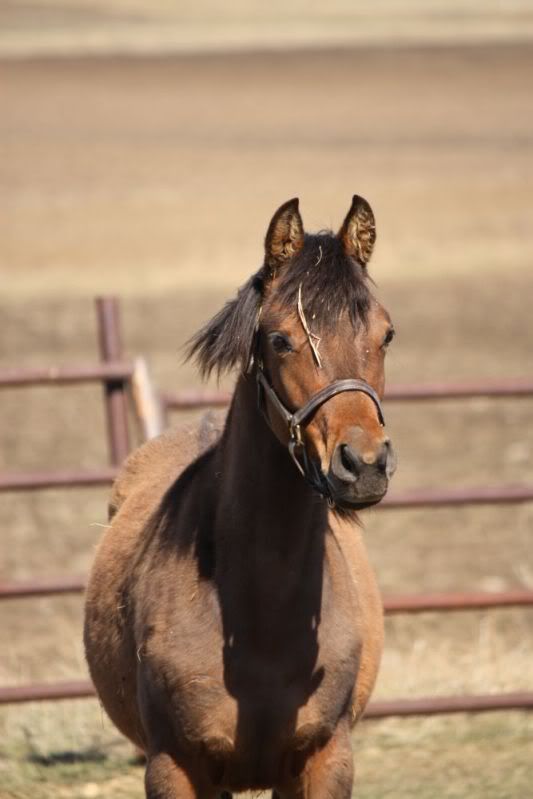 Tasha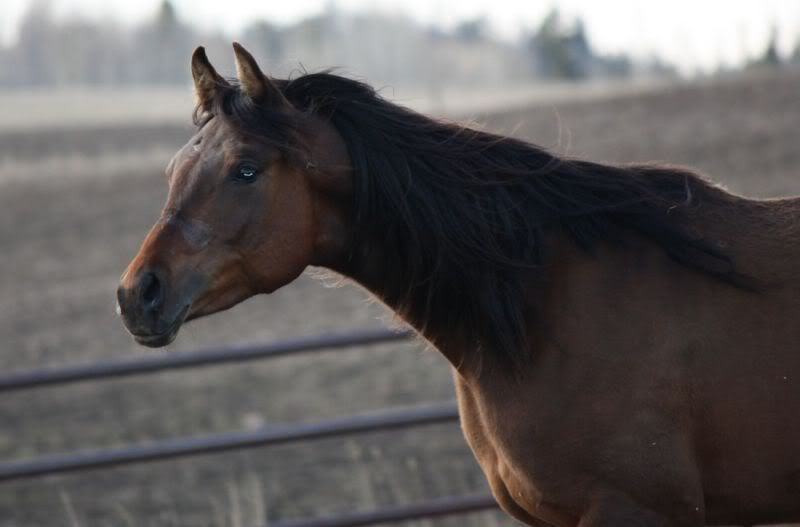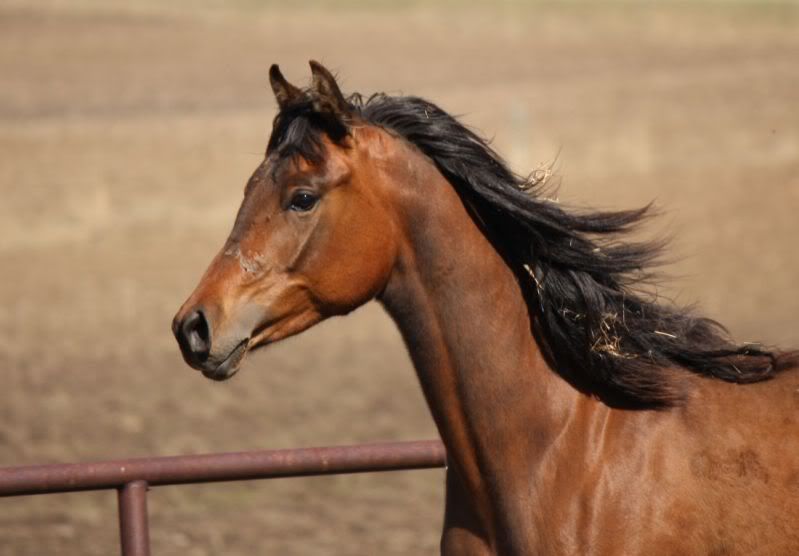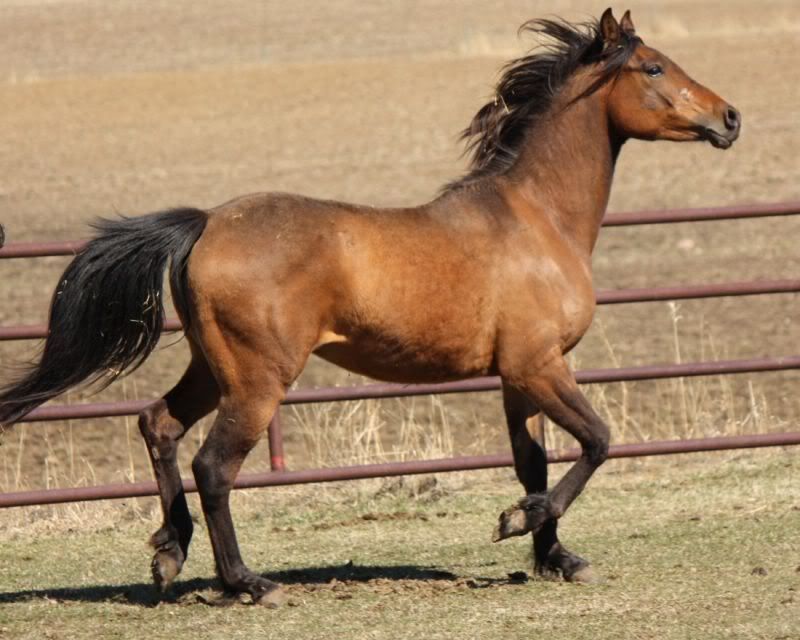 Last but not least is Zina, a 2000 sabino mare. She was a show horse in the making until she went lame during training. She'll most likely be the beginner's horse to plow around on.
I plan on breeding her to Gotcha (US and Sweden National Champion, Top five) and possibly Khartoon Klassic down the road. Smaller statured stallions as she's 16hh. Real sweetheart. :)
www.allbreedpedigree.com/zina25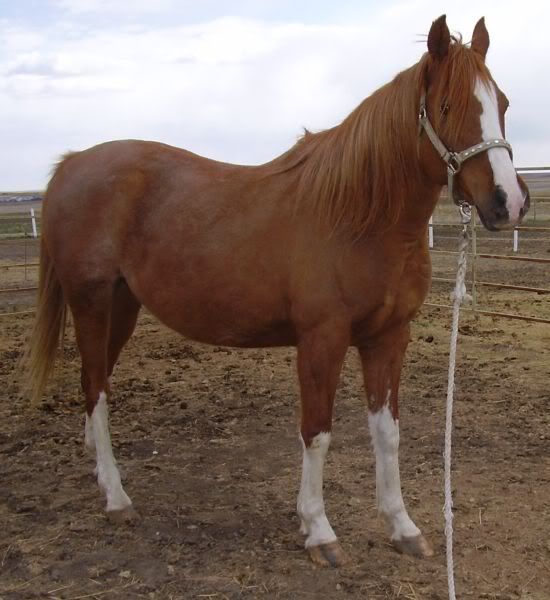 How adorable!

I really like Tasha :)

Is the last one an arab too or?
Thanks!
Zina is a purebred reg'd Arabian, just carries the Sabino gene, hence all her chrome. :)
I like the first one, Misha?
Ohhh okay. She is very lovely. cute face!
Thanks!
Yup, that's Misha. :)
If she turns out as well as I think she should, she's going to be a potential Western Pleasure mount.
Quote:
Ohhh okay. She is very lovely. cute face!
Thanks!
Once I get home I can get some better photo's of her. Some of those aren't very flattering.
Beautiful! I absolutly LOVE a bay arab.
Congrats! that is so exciting!
They are so beautiful!
---
You are never better than anyone. Every rider has skills they need to improve. The only one you must compare yourself with, is you.