My New Mare
---
We had our first show together yesterday, after owning her for about a week haha. Her name is Pebbles (aka Fleetwood Flyer) She's a 15.2 Tb mare who loves to jump. Well we ended up getting champion in our first division with 2 firsts over fences and 1 second undersaddle. And we did well in our second division also we got 2 thirds over fences and 1 fourth undersaddle. I would have to say it was a pretty good season starter haha. We'll here are some pictures...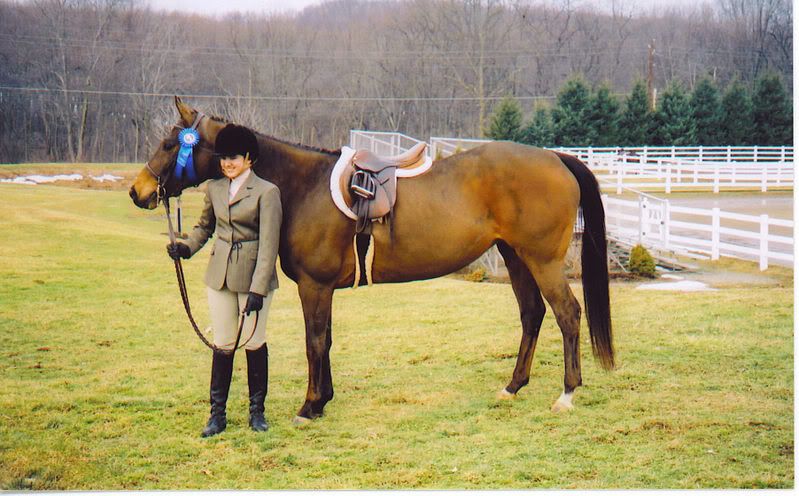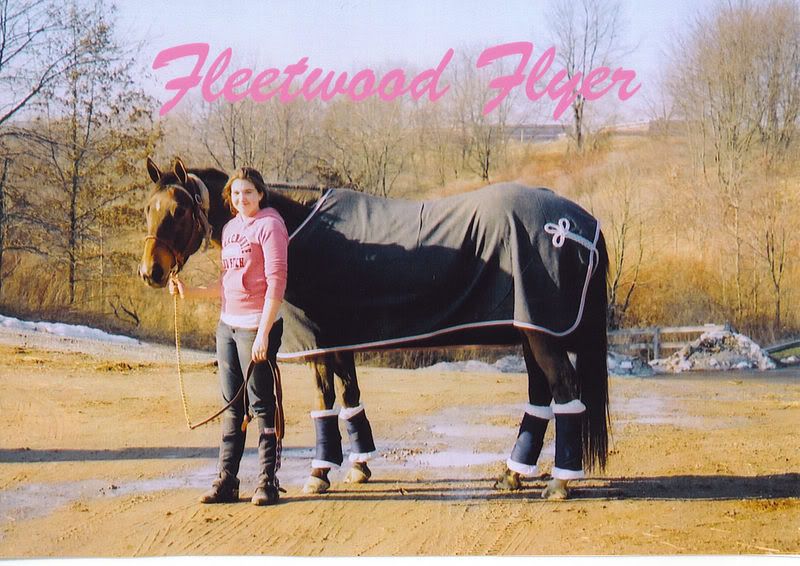 I LOVE the first picture! You both are very pretty
she looks lovely!

well done on the comp!
wow...shes pretty, what breed is she?
She's so pretty! Congrats on your competion!