My new mare!
---
So while I am still searching for a draft, I have bought a miniature horse. Her name is Rocky Mountain Rejoice. She is a registered miniature horse and heights at 34 inches.
Here are some pics of her. I actually used to own her, bought her as a yearling, owner her for 6 years then sold her to my trainer. I managed to convince her to sell her back to me. I want to keep her forever. This little mare used to compete over fences. She did very well.
Welcome the forum's new Mascot!
Excuse the orangy color in the photos. The weather outside was really odd. It was raining and thundering all while the sun was setting.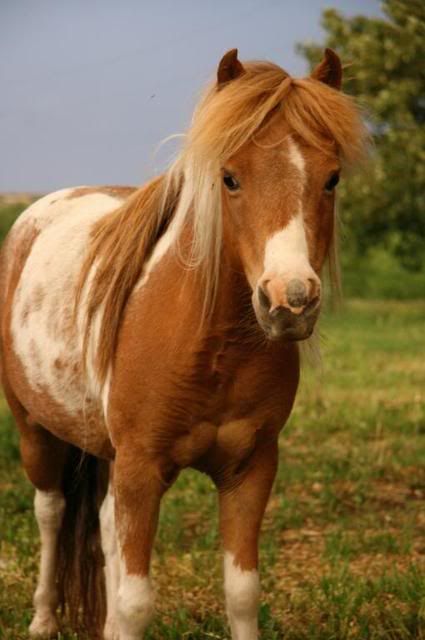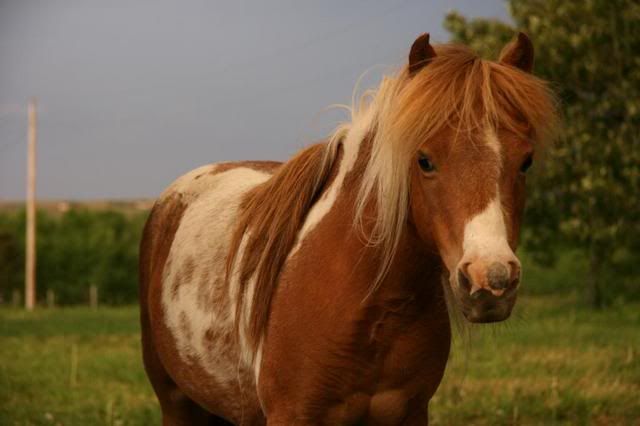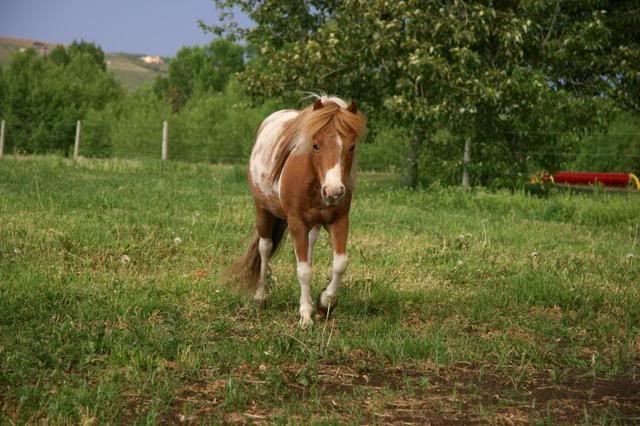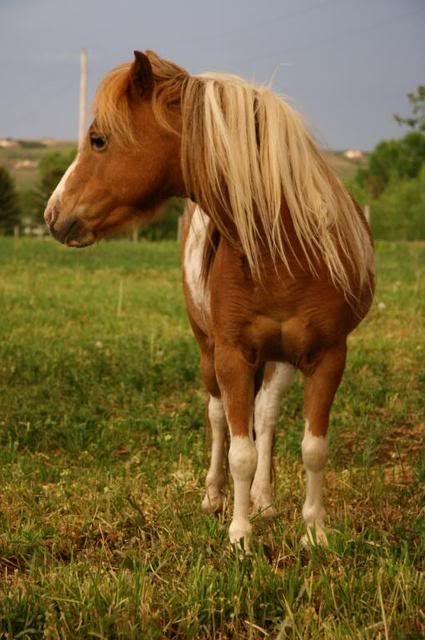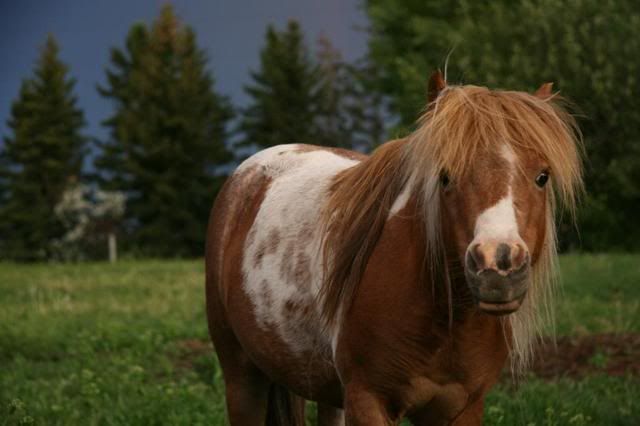 *squeee* I want one, Kelly!!

She is super photogenic! I don't know how you managed to get such great photos with the weather the way it was!
---
The lovely images above provided by CVLC Photography cvlphotography.com
oh my gosh! she is just adorable!

I love the picture of her with the chestnut. Very cute!
You have some of the cutest horses! I'm jealous! If I come back to Alberta I have to come visit. I can't miss a chance to see them all in person.
awww, shes so gorgeous! so much character
---
Humans are like Slinkies. Practically useless, but still fun to push down the stairs.
OMG cuteness explosion!!!!!!!
---
I was a dreamer
Before you went and let me down.
What a cute little button!
---

"Until one has loved an animal, part of one's soul remains unawakened..."
- Anatole France
Well yeah, she has to be the forums mascot, shes CUTER than EVER! Erm, me and my friends have decided to come and steal her xD.
Too cute!I bet shes a sweetie-pie!=)
I think that's the CUTEST mini I've ever seen. No kidding.