Thank you
---
Thank you everyone. She is an adorable little mare. A sweet soul. I will post more pictures when I get some.
more pictures...
---
I unfortunately cannot go see my little girl until tomorrow, but for now here are the last of the pictures I took the other night: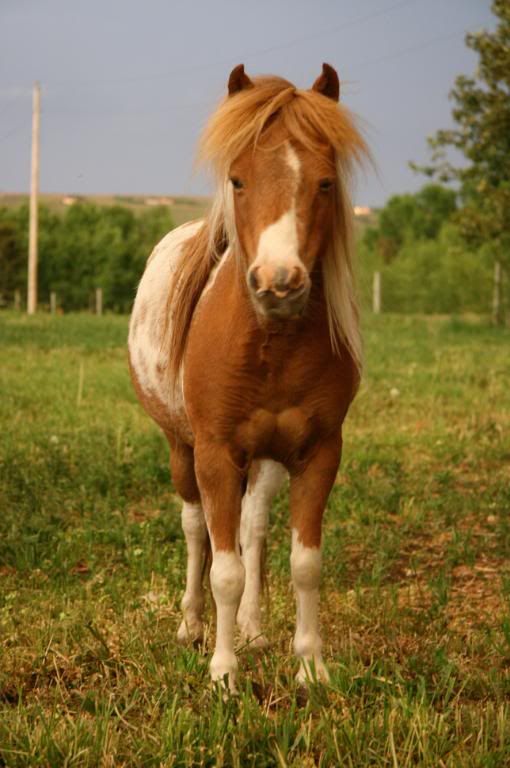 What a pretty girl, I love her face :) She reminds me of my filly Solitaire.
oh my gosh, that bushy forelock. she is adorable!
They really are adorable and a lot of fun. I am actually in the middle of doing some shopping online to buy her some miniature horse gear such as shipping boots, horse boots, bell boots. I'm getting her a fly sheet and fly mask as well as a winter blanket.

She is going to be adorable!
Congrats! She's a cute 'ittle girl!! And what a great history you guys have together!
And I have to say, when you get your drafter, that will deffinetly make for some awesome pictures of the two together!!
---
"There are two ways of spreading light
to be the candle or the mirror that reflects it"
She is gorgeous!!
---
There's no such thing as a 'no good' horse.
A 'no good' horse is made by a 'no good' human...
She is so adorable! I love her!
Definantly agreeing with the mascot thing. Love this mare, she's ADORABLE!