My new playmate!
---
He's called Mouse, he's 18hh, about 6yo. And yes, I rode him bareback, in a headcollar, the first time I met him!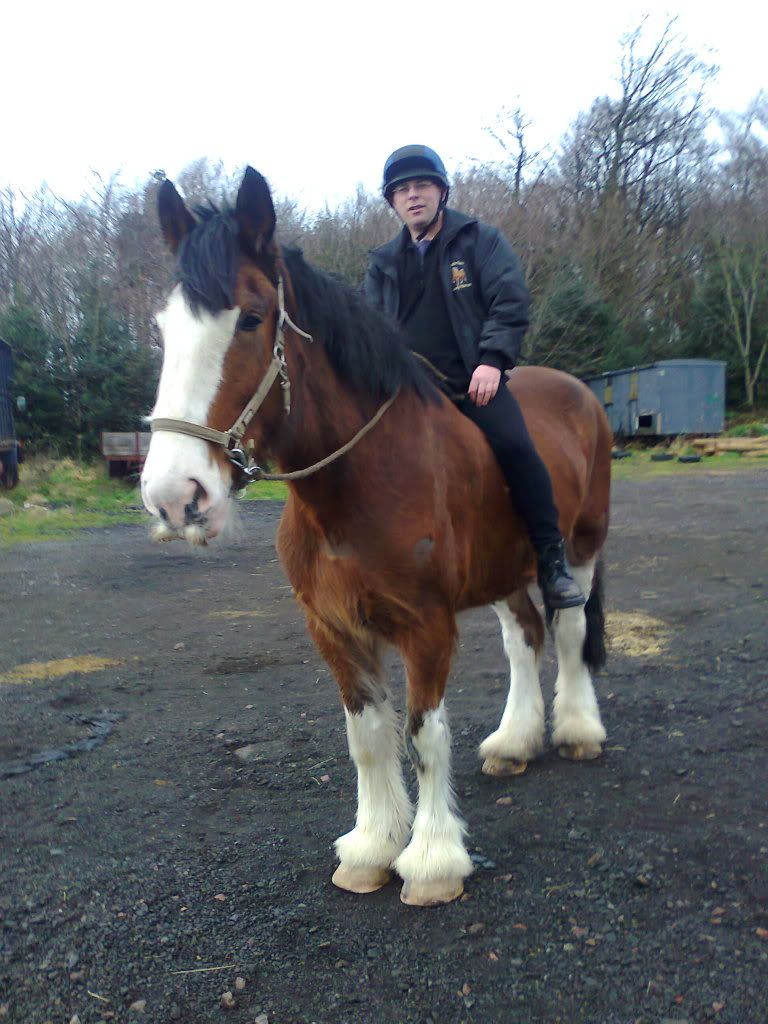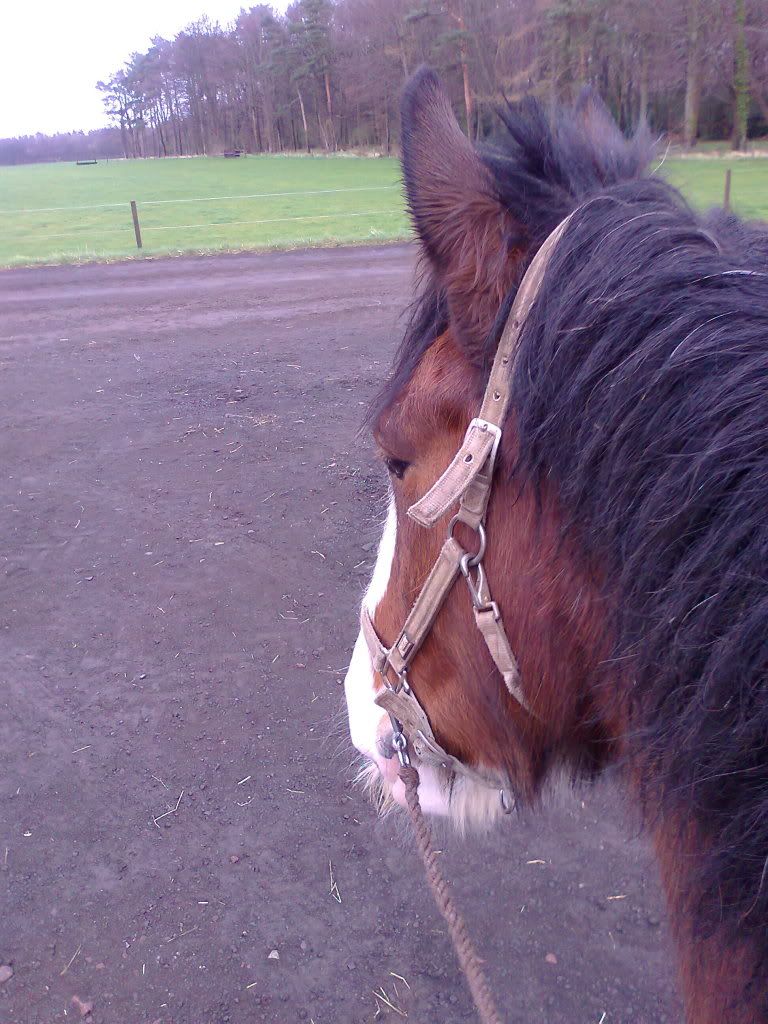 My friend Dawn also had a go...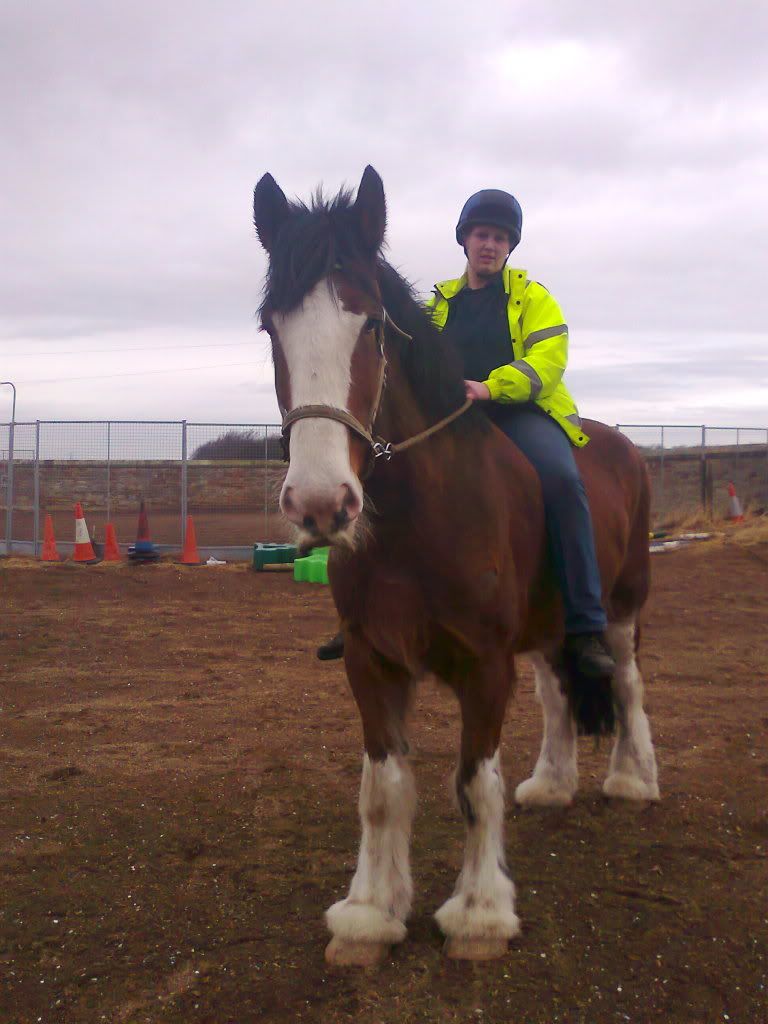 And she managed to pop a tiny jump with him, too!
---
Cheers,

Daren
What a gorgeous Clyde! Looks like his hooves need a trim, though.
No, I think it's his feather that is too short - he had to have it clipped out last year.
---
Cheers,

Daren
What a beautiful baby. I just want to kiss that little face.
---
If wishes were horses, then beggars would ride.
What a gorgeous boy...I love his mustache! And his name. LOL

Best of luck with him Daren.
---
Teen Forum Moderator
Join Date: Dec 2010
Location: South East Texas
Posts: 7,157
• Horses:
2
mmm...no, those hooves are definately needing a bit of work. It's not just his feathering.

Very beautiful gelding though! Congrats!
---
Everyone in your life is meant to
be in your journey, but not all of
them are meant to stay till the end.
Yearling
Join Date: Jan 2012
Location: In the middle of NOWHERE! (seriously...)
Posts: 861
• Horses: 0
heehee
he has a mustache!!!!
LOL He's gorgeous! I've always wanted a draft!!
---
Strength
lies within the heart
but the strength to trust
lies between the horse and his rider.
Wow! Very pretty! Look forward to seeing new photos! Have fun!
Great pics, thanks for sharing!!
---
Being horseless is the pits!!
Showing
Join Date: Jun 2011
Location: Cariboo, British Columbia
Posts: 11,951
• Horses:
3