My new racing project :)
---
A guy that's just getting into racing has asked my granddad and I to train his yearling.
I've helped with plenty of othe yearlings before but this time I'll be taking complete charge of everything! I'm so excited to get started with this guy!!
He's about 200pds under weight but that's an easy fix.
For not being handled a lot he lead reall good with me and didn't spook at allthe new things at my house.
I've only got one photo right now but I'll defiantly be getting more later!!
We're calling him Tiny for now, but he's defiantly not tiny lol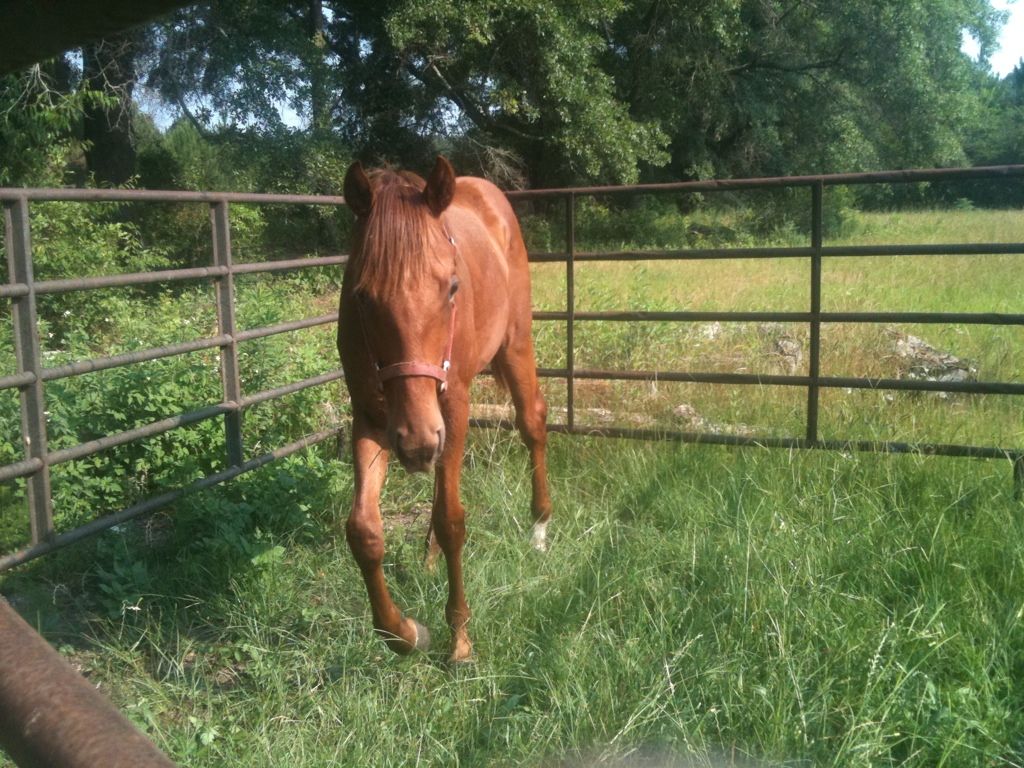 Posted via Mobile Device
Well how fun! Keep us updated ;)
---
"Strength is the ability to use a muscle without tension"

Good luck!

I love yearlings; gangly legs and all! :)
Quote:
Originally Posted by
Skyseternalangel
View Post
Well how fun! Keep us updated ;)
I sure will! I'll start working with him this afternoon!
Quote:
Good luck!

I love yearlings; gangly legs and all! :)
Hehe, I love the yearling stages too!
Posted via Mobile Device
Congrats! What a cutie, look forward to more pics! What are his lines?
Adorable! Good luck with him. What's his breeding?
---
I was a dreamer
Before you went and let me down.
SOunds awesome, can't wait to see more pics!
---
You are never better than anyone. Every rider has skills they need to improve. The only one you must compare yourself with, is you.
Thanks!!
He's by Polished Brass but I'm not sure of his Dam, I'll have to ask.
He's a really well put together horse, only problem I see is that he's slightly claf-kneed on his right front and he's a little ewe neck right now but that should be fixed when he gets to a normal weight and he starts building some muscle.

Didn't get to do anything with him this afternoon because I spent it in the E.R after my mare, Athena, threw me and I thought I broke my back. All is fine though and I'll start back up with tomorrow!!
Posted via Mobile Device
Ooh, he looks like a darn cutie, and he really is TALL, lol! Good luck!