He's a cutie. He'll DEFINITELY be a looker once he gets out of his awkward stage :P.
He's starting to warm-up to me more; he sniffed me all over this morning, followed me around his pen, and he feel asleep while I scratched his forehead! His head is as far as I can get before he shy's away but he learns quickly!
Here's some pics from this morning: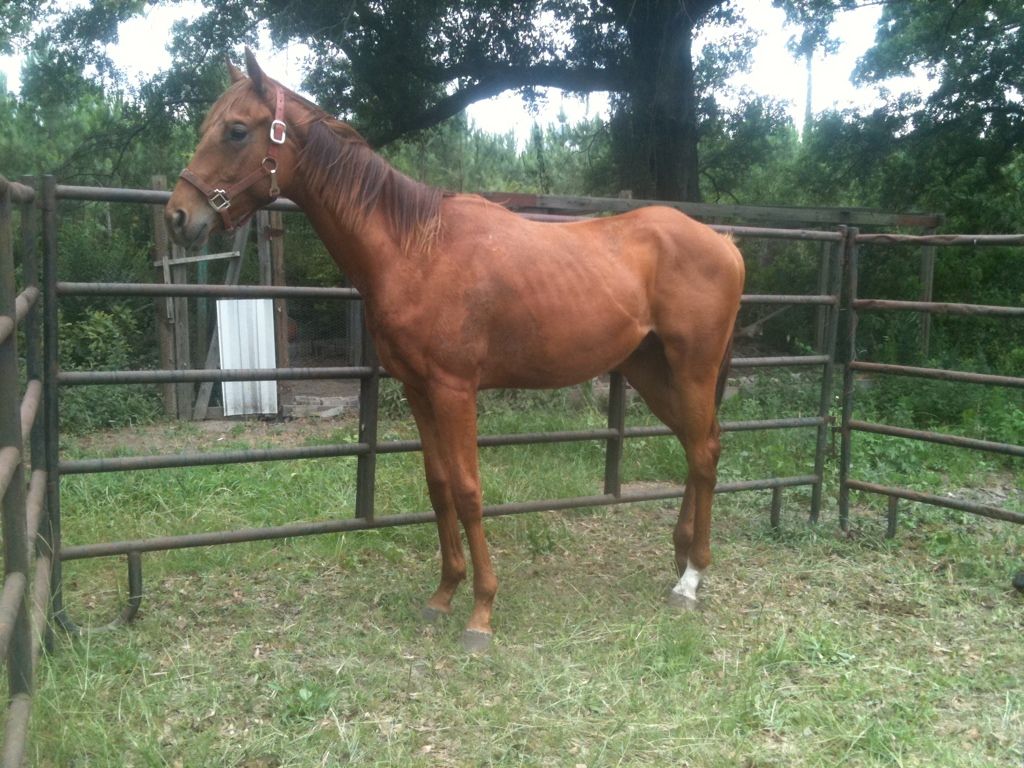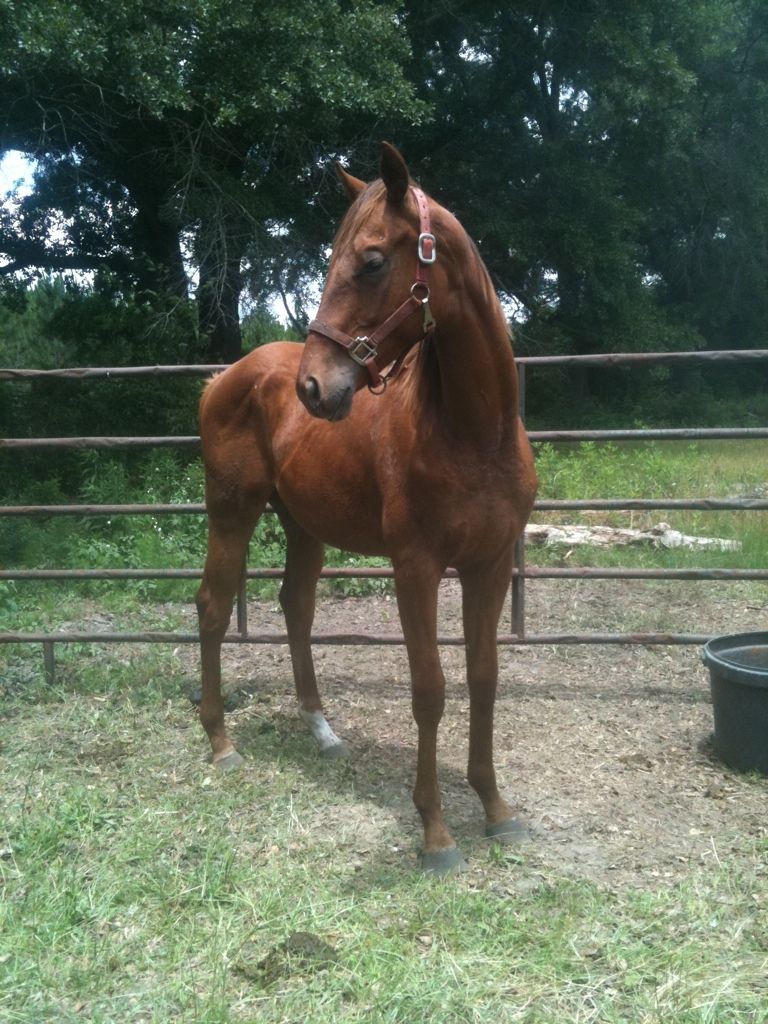 How can you not love this face?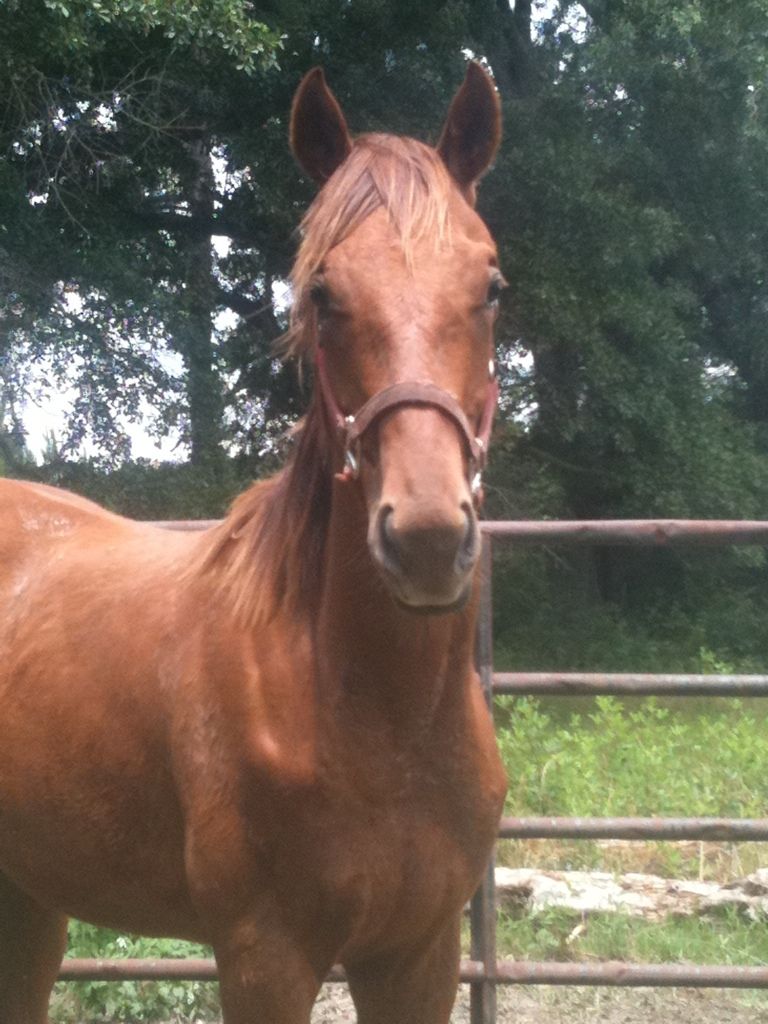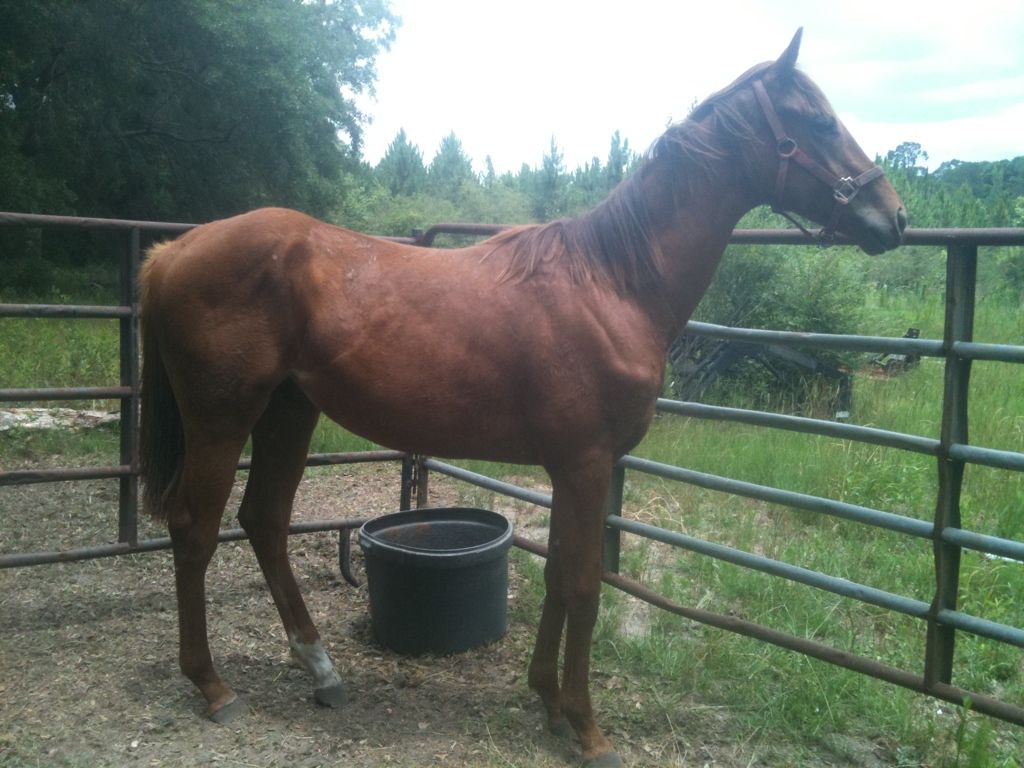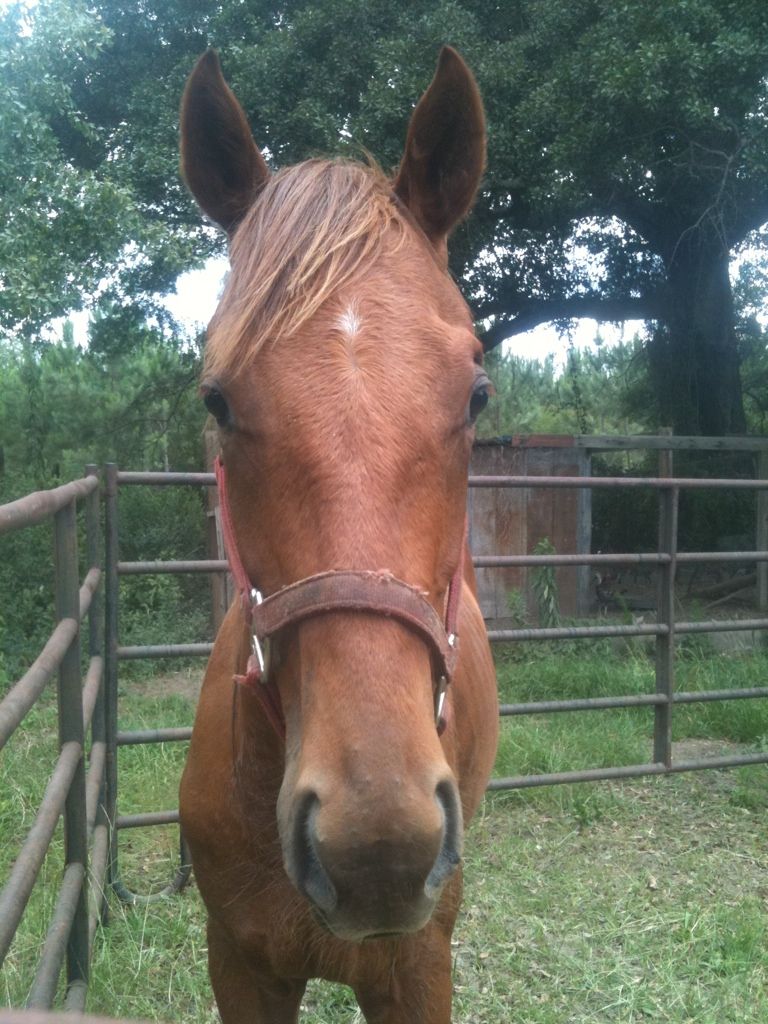 Posted via Mobile Device
God i love chestnuts, i can just picture him all filled out with some muscle, YUM! :P i wish you the best of luck for him.
Very exciting! I hope you have fun training him, keep us updated!
I look forward to hearing about his progress! Let us know when you find out about his dam.
---
Stop for a minute, open your mind, learn. You may not agree with what I say, I may not agree with what you say but we will both learn something new.
Thanks everyone! Hopefully my back will heal up fast and I can get to working with him!!
Posted via Mobile Device
Oh wow I cant wait to watch him grow and change in your care. :) Keep those pix comin!
Me too!! Im moving in July but luckily it isn't too far away so I can still watch him. Hate it though cause I can't help with his training as much as I want :/
Posted via Mobile Device
Still haven't found out about his Dam but here's some info on his Sire, Polished Brass
Career:

25 Starts, 6 Wins, 6 Places, 3 Shows
Earned $233,638
Big Races:

Sanford Stakes - Gr. 3, 1st
Spectacular Bid Stakes - Gr. 3, 5th
Ocala Breeders' Sales Championship Stakes, 3rd
Lafayette Stakes - Gr. 3, 5th
Aegon Turf Sprint Stakes, 5th
Battlefield Stakes, 2nd
---
-Horse racing is my passion-
Athena:15y Palomino QH & Shirley's Brittney:8y Bay OTTB
Some pictures from my grandad working with him.
We found real quick that he's a vicious kicker but he's also a quick learner!
So enjoy :)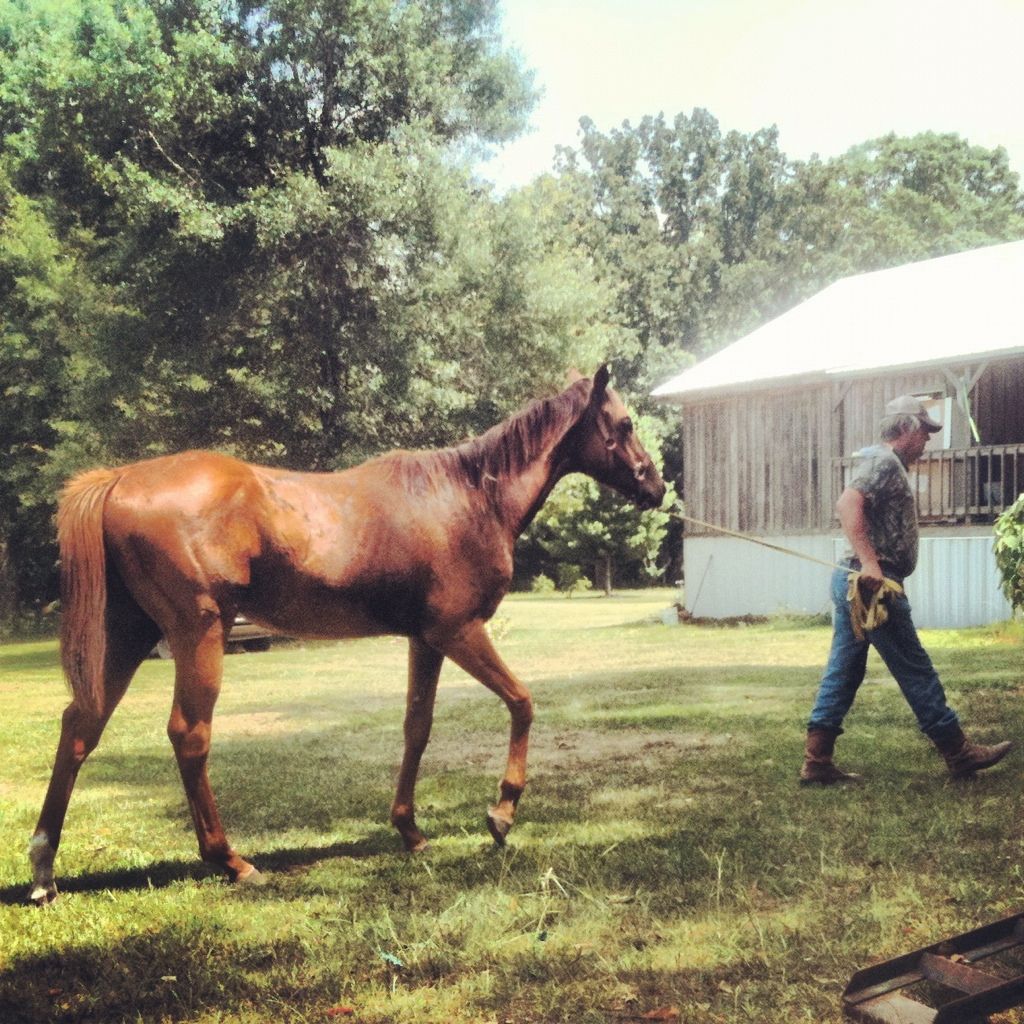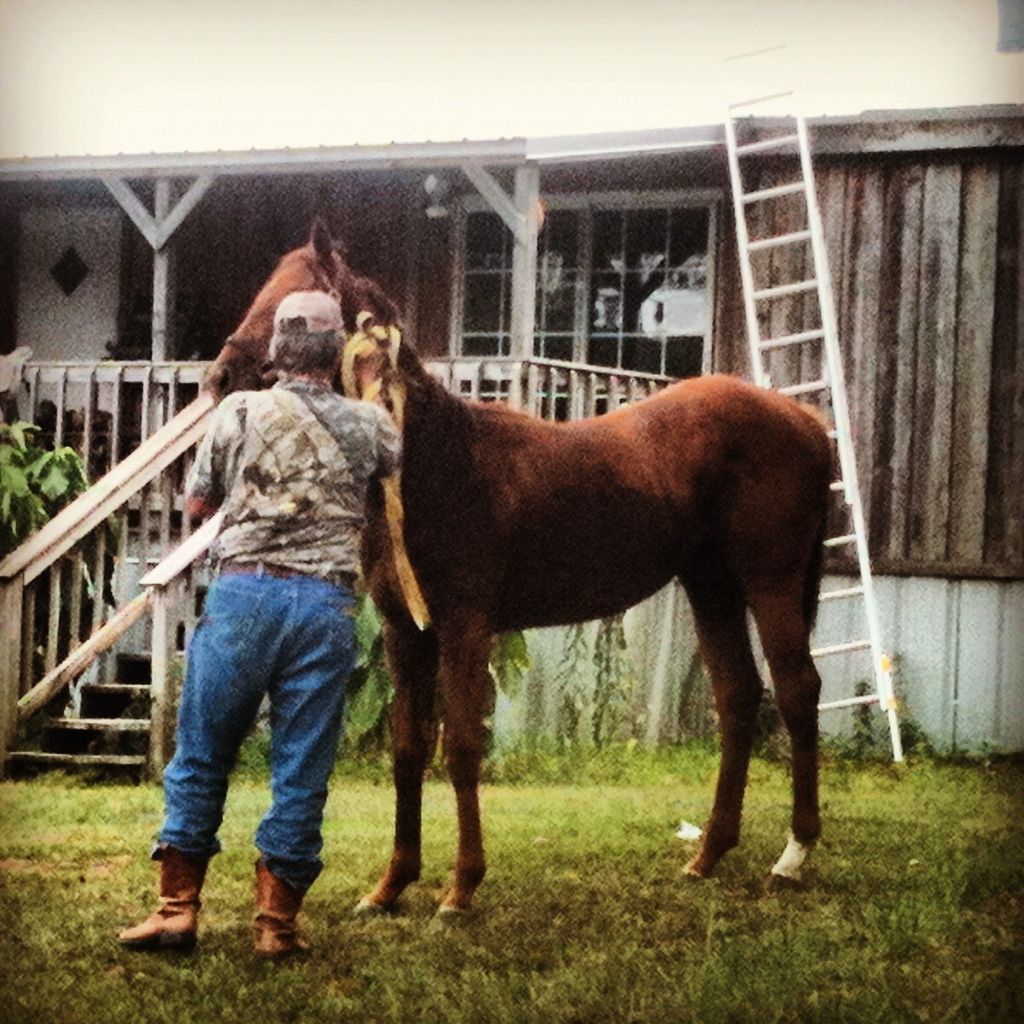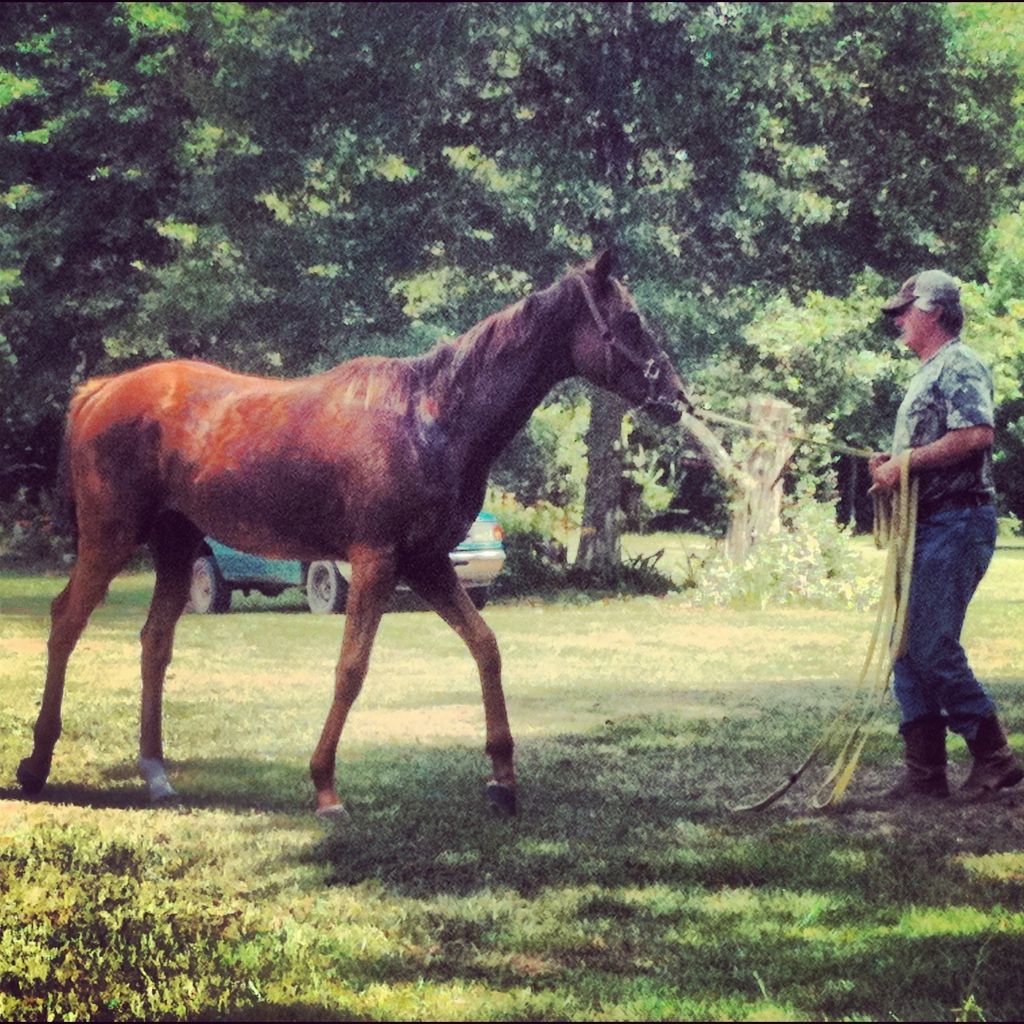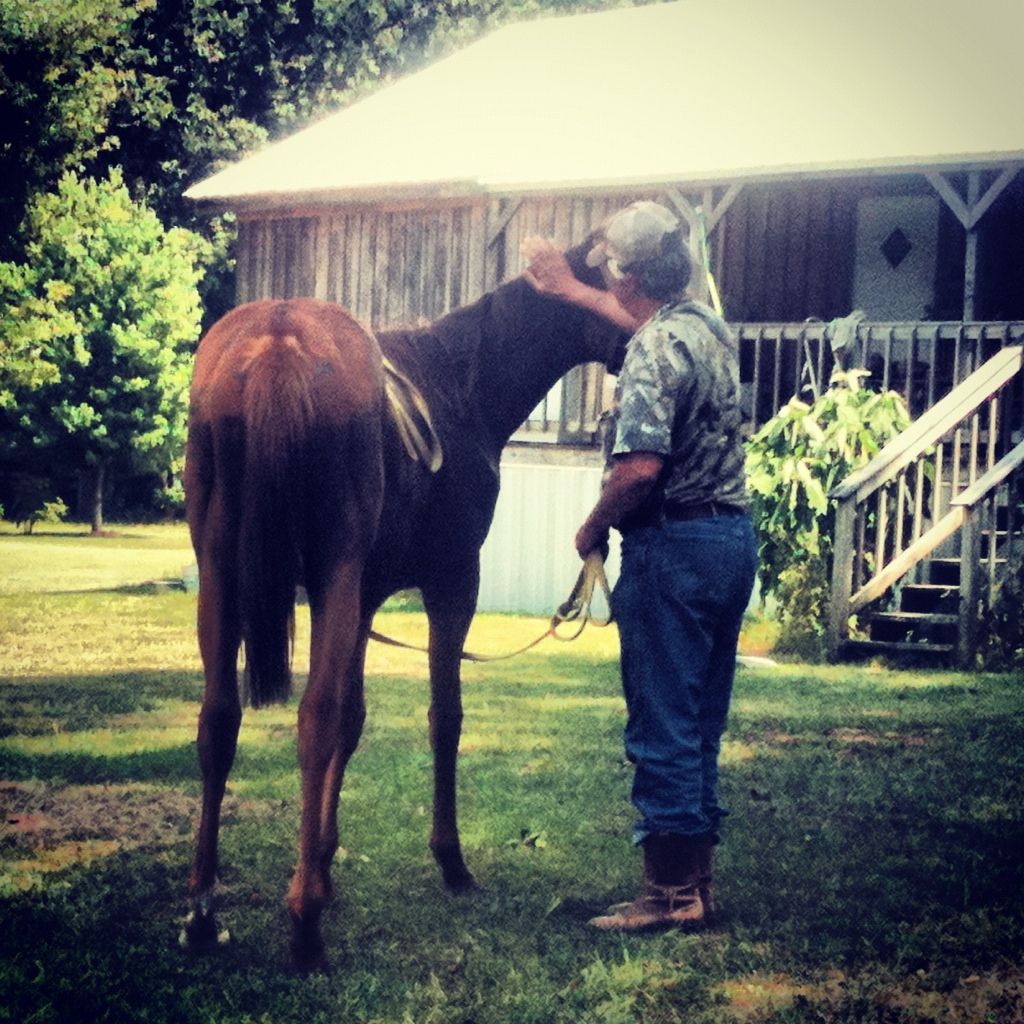 Posted via Mobile Device