my new training client - american cream draft **pics**
---
I started doing some training for a woman yesterday. I will be working with her 2 american cream draft mares. They are gorgeous animals, very sweet too. yesterday i just worked with one of them. worked alot on giving to the bit and bending and leg pressure and straight lines she is very smart which works to her advantage some LOL definitely more work for me, but we really made alot of small acheivements yesterday.
here are some pics
i didn't ride this one (emma) yesterday but my husband took a picture of her anyways LOL
here is alari (sp?) (she is also pregnant now, just barely)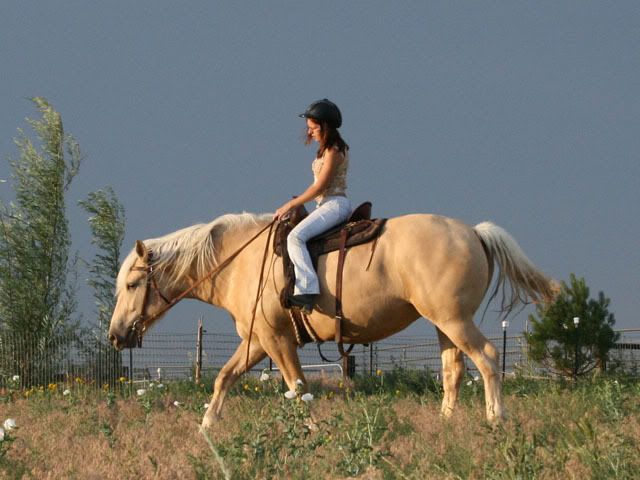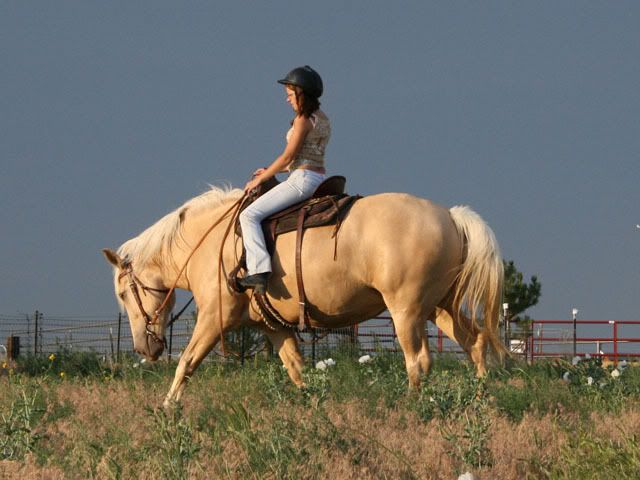 Foal
Join Date: Jul 2007
Location: In my horses stall, feeding him cheez-its
Posts: 109
• Horses: 0
AWEEE!!!! Shes sooo cute!! How old are you??? You look young. And I'm jealous of your figure. I love the first draft...gorgeous!! How long have you been riding???
Oh wow she's gorgeous, she would probably be so comfortable bareback. Really like your saddle too
She's adorable. She has a very round belly.
She looks big in comparison to you. How big is she?