My old man is so shiney and healthy
---
I took this photo today. After quite a ruff winter I have got all of his weight back on and he has shed almost all of his winter coat
This is Banjo. He is a 26 (nearly 27) year old quarter horse cross stock horse gelding. He is looking sooo good, if only his head wasnt so grey...
I love him!!!
---
Horses lend us the wings we lack
Thanks!! I know... his head is soo out of place!! its annoying haha
He is usually an easy keeper, I just wasnt close enough to him this winter after moving out of home to look after him proply so he lost quite a bit of condition. I found some agistment close to me and just bought them up a couple of months ago. Both him and my other gelding, Chucky, are looking really nice!
---
Horses lend us the wings we lack
another pic
---
Horses lend us the wings we lack
Keep up the good work!
This was my horse on her 30th bday.
She died at 32.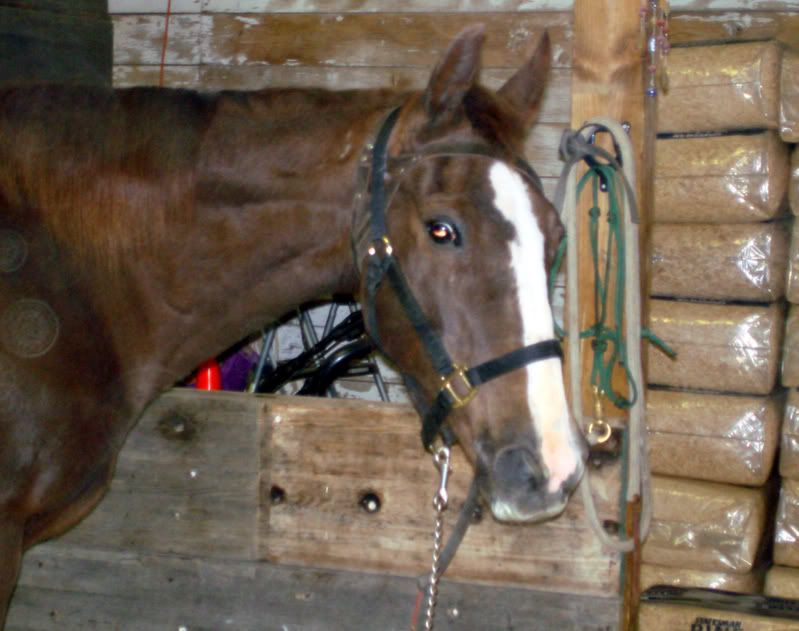 ---
Cocoa - 32 yr old QH, Cherokee - 8 yr old TWH & Toby - 16 yr old QH
R.I.P. Cocoa 4/13/78 - 2/9/11
OP...your horse is adorable!!!
Love it happygoose! I enjoy seeing the oldies that are still doing so well.
Here's my old man, he'll be 30 in March. (well Jan if we want to go by aqha technicalities...) While not quite the man he used to be, he's still healthy & sound
Hondo.jpg
---
Life is like a camera. Focus on what's important, Capture the good times, Develop from the negatives and if things don't work out, Take another shot.
You should be very proud! his condition is great! so are the other posts :)
MH and Kim, your oldies look great!! The pics were just before we went for our ride. He is fit as a fiddle and tough as nails hehe :) Thanks everyone, he is the best horse I could ever wish for, I'd do anything for him.
---
Horses lend us the wings we lack
Teen Forum Moderator
Join Date: Dec 2010
Location: South East Texas
Posts: 7,157
• Horses:
2
while she's starting to loose that lovely QH mane and tail, and she's a bit on the thinner side- Del's still looking quite spry for her old (or as she would put it, spring-chicken like) age of 49. Don't tell her how old she is though, she might go crabby-grandma on you!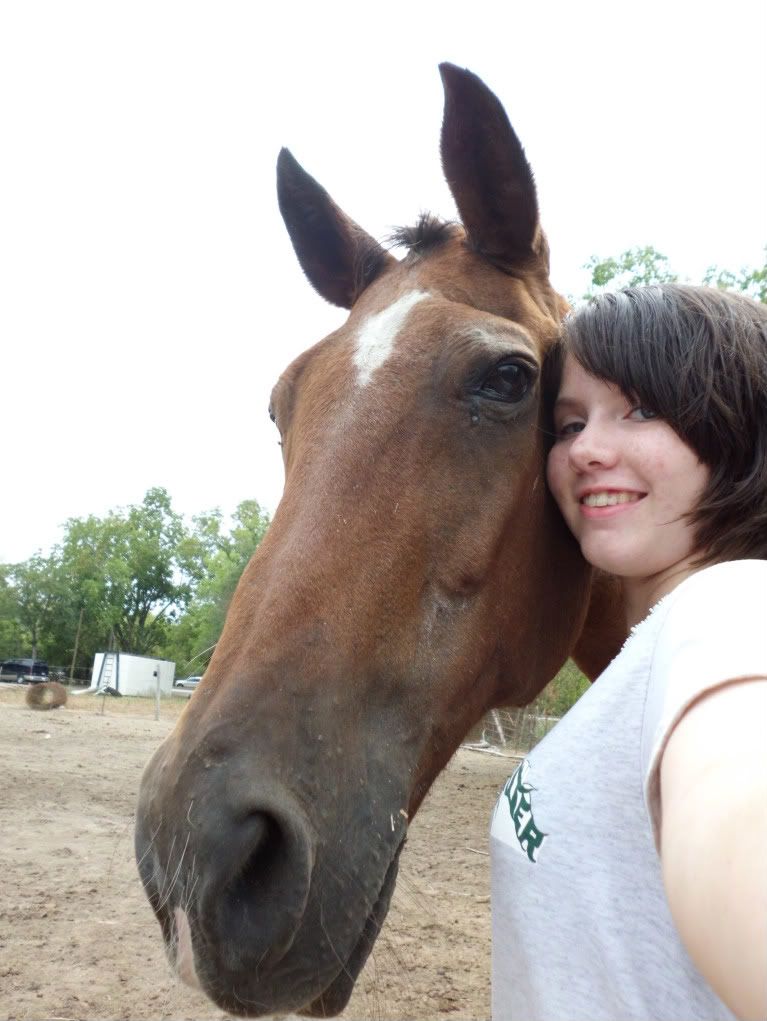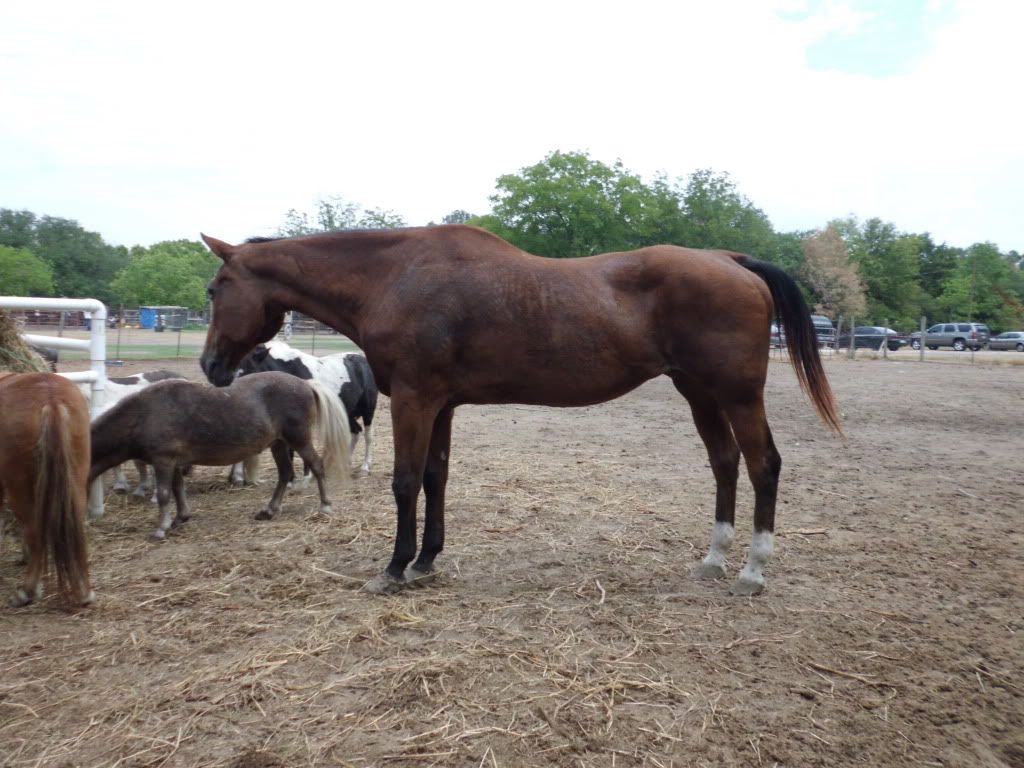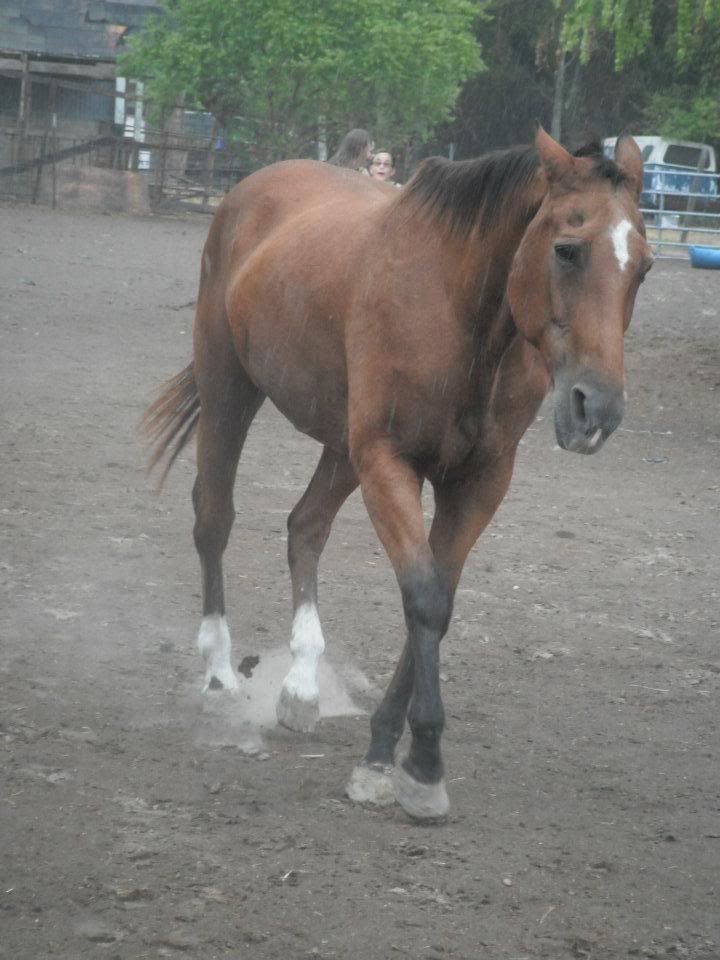 ---
Everyone in your life is meant to
be in your journey, but not all of
them are meant to stay till the end.