my photography ... what do you think?
---
So what does everyone think? Constructive critisizm is welcomed. I would really like to be a professional someday.
Keep in mind i have had no training nor do i have a super expensive camerra (yet)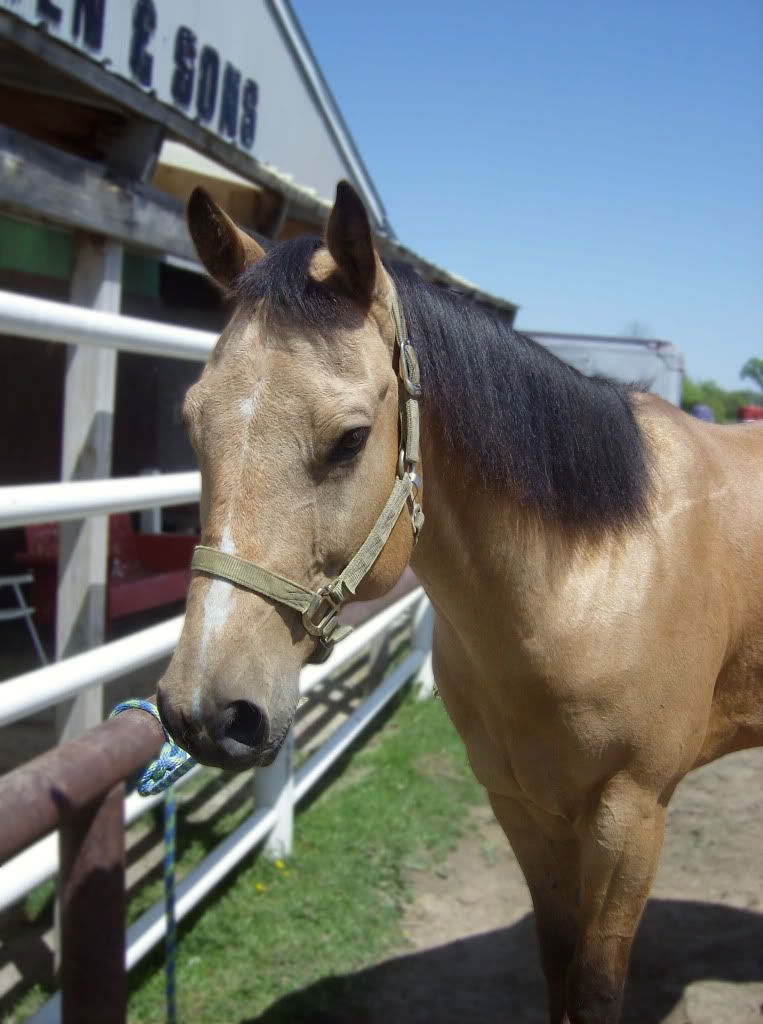 Posted via Mobile Device
A couple more
Posted via Mobile Device
The most important thing for great calender worthy pictures is composition, framing, and the right moment. In order to be a great photographer, you surely don't need a great camera. The photos are taken by the photographer, the camera is just the tool. If one doesn't have an eye for the right moment, composition or framing, he'll never turn great photographer.
I like your two pictures with the kid a lot. Very much the right moment! With the little one peering through the fence, composition wise, I'd have given a little more room toward where he is looking in order to give the viewer of the picture a little more to follow the kid's gaze. I'm a big fan of the golden ratio.
You have that spot on where he turns away from the fence.
Also, the dun horse is nicely displayed 'in thirds' though the background is very 'noisy' and distracting. Give the picture a purpose. If the purpose is 'horse', it won't need background. If the purpose is 'horse in beautiful scenery', use a wider angle in order to display both fully :)
The framing and composition of the path are nicely done. Here though I'll come to the cruciality of time in a day
ramatic lighting. Best achieved at sunruse or sunset during the golden hours. Plain daylight pictures often appear flat and little expressive - or, the camera can't handle the high contrast between shade and light and blows colours out, so they are lost (it doesn't matter if your cam cost 50$ or 5000$, neither one can handle the contrast range that a human eye has).
The rainbow s beatutiful, though I'd have tried to soot it witout the distracting white fence on the bottom left.
Overall I think good work :) patience and practice will bring you a long way in photography :) good luck.
Ps: that last pic is a perfect example for right moment in time! Adoreable shot!
Posted via Mobile Device
Really nice photos! Remember to edit photos of dogs, the renter in there eye is called an Altibugal renter and it belongs to Dogs, cats, rats (all rodents) and meer cats. photographing it without getting that white marbly effect is very difficult.. or you just edit it out!