My Ponies!
---
I'm a new member, just joined to tonight. And I already introduced myslef in My Community so I thought I would now intorduce my four legged companions. Now they are not really ponies but as you get to know me you will realize that I call all horses ponies...lol.
Frist is Kita (DD Maxs Magnolia), 2001 Grey AQHA/FQHA Mare. She is my pride and joy, my baby.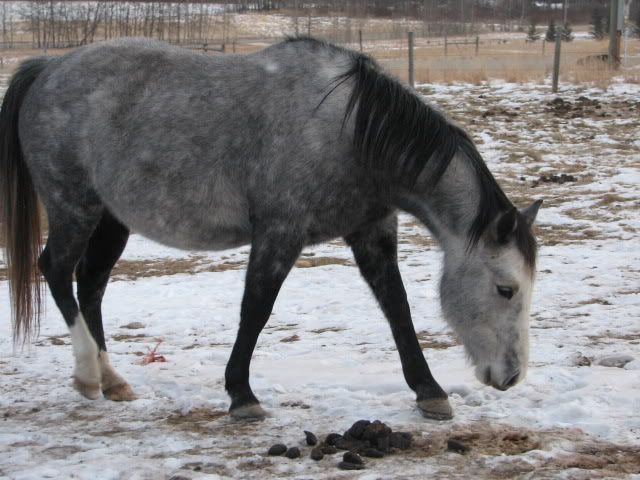 Next is Nita(Sheza Nita Dancer) 2002 Red Roan AQHA Mare.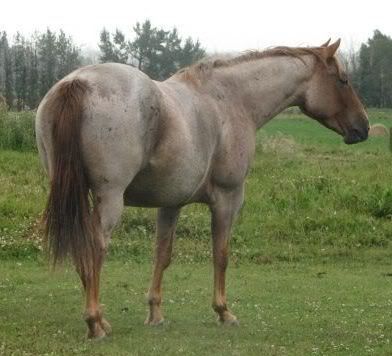 North (Northern Sahara) 2001 Bay Roan Appendix AQHA.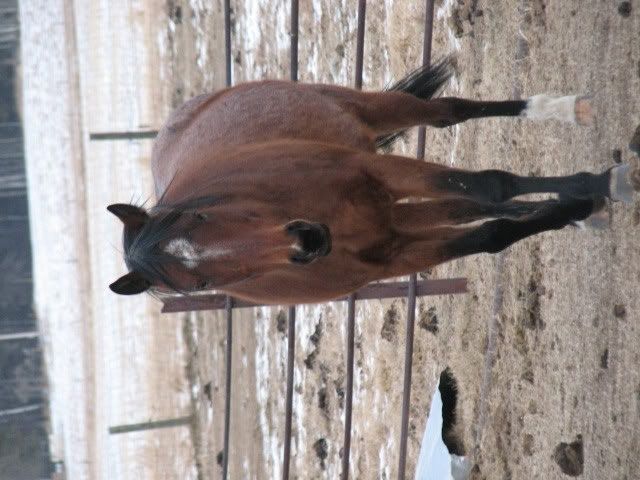 And last but not least Tana (Angles Dusty Shadow) My future Show horse, hopefully!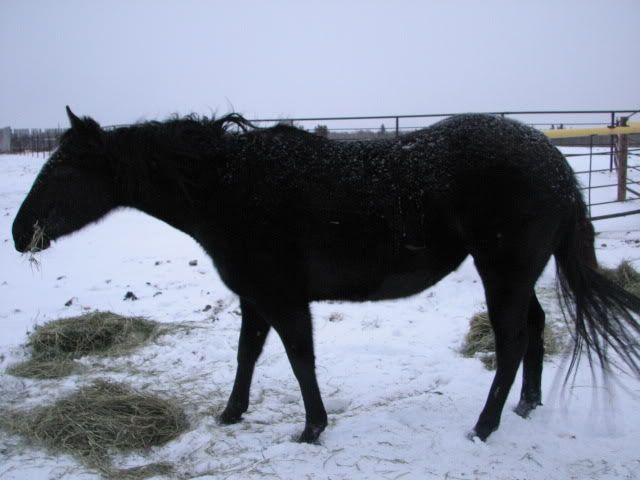 And this is my Hubby's Horse, Beau (WFR Lil Hancock) AQHA/FQHA Blue Roan Stallion.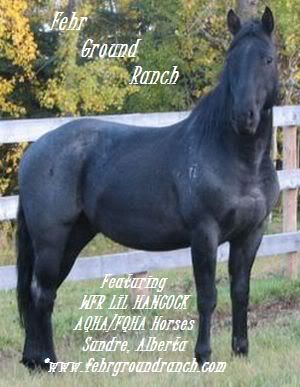 they look so cute with their winter fuzzies! Welcome to the horse forum!!
I am drooling!!!!
My dream horse is a blue roan!
---
Live to ride and ride to live!
It's too bad you live so far away he throws that color into almost all of his foals. I've only ever bred him to solids and greys. I bred to my red roan this year and she is due to foal in about 3 weeks so we will have to wait and see what he has with another roan.
congrats on the baby on the way! Are you going to post pics of the baby?
i love your horses there very pretty!!!! :)
---
3 barrels , 2 hearts & 1 passion
Where are you at? Do you ship the good stuff. We are looking for a stud for a 12 year old old time quarter horse. Shes a red dun, not sure of the color dominance as far as what the colors will be passed on.
---
Live to ride and ride to live!
Appy Lover, I will be sure to past pictures of the bundle of joy when it is born. I'm so excited I can hardly sleep and it's still a little ways off yet...lol. I'm pretty sure I'm driving my hubby crazy so far...lol.
Buckaroo, Thank you very much. I love them too.
Horse Crazy, I'm in Alberta (over top of Montana) and we haven't shipped yet, but I would love to see some foals of his go into the states so if you paid all the collection and shipping cost I'm sure we could work out a very reasonable stud fee. What does you mare do and what do her bloodlines consist of? He is foundation breeding, with both halter and performance bloodlines. His breeding is very hard to find in the states!
---
Live to ride and ride to live!
She is amazing, I'm very partial to red duns, I would love one. Your guys looks great too...do you jump?