My Samson
---
Samson is a 6 1/2yr Haflinger gelding that I purchased from Orlando's Dixie Stampede. For 2 1/2 years the people at Dixie neglected him and all but ignored him and for some reason that drew me to him. I took over grooming him and spending time with him. That was almost a year ago. Orlando's Dixie Stampede has since closed down and I found my chance to purchase my little devil! Its been a LONG road with Samson. He had A LOT of issues with his manners due to being neglected which I am slowly working out. He is my first horse which makes it that much more of a challange but with the advice of a couple of friends hes turning out to be quite a good horse. =) He knows who his mommy is too. When he gets in trouble with other horses he comes running for me. <3 He my one and only!!!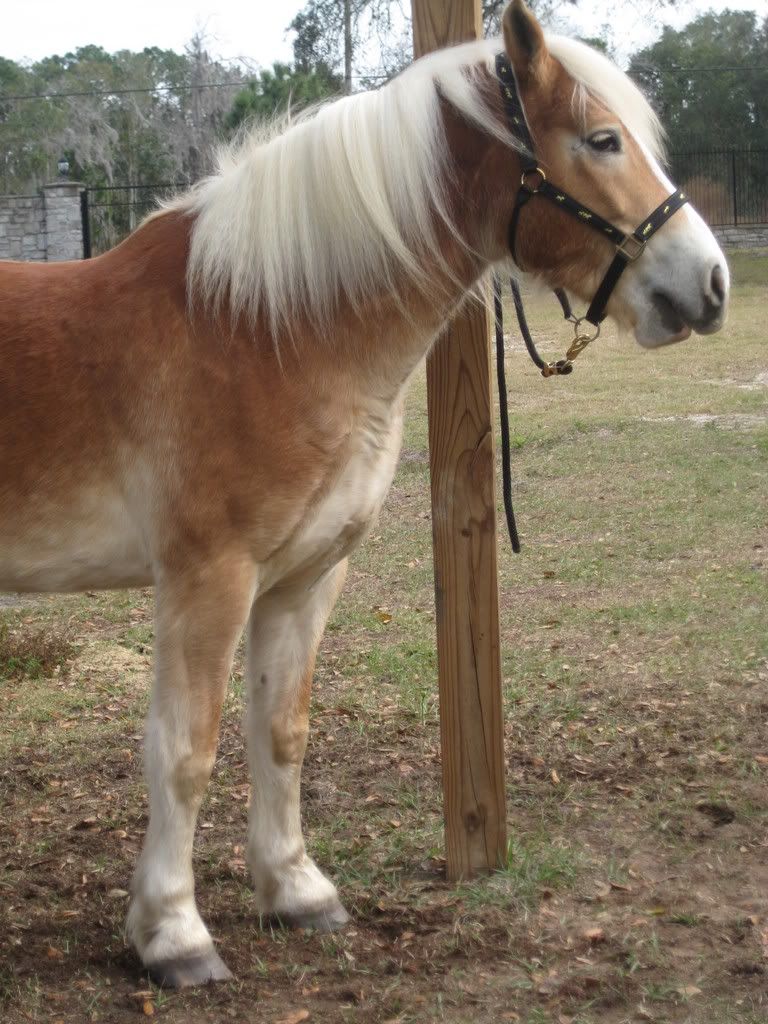 Back at Dixie..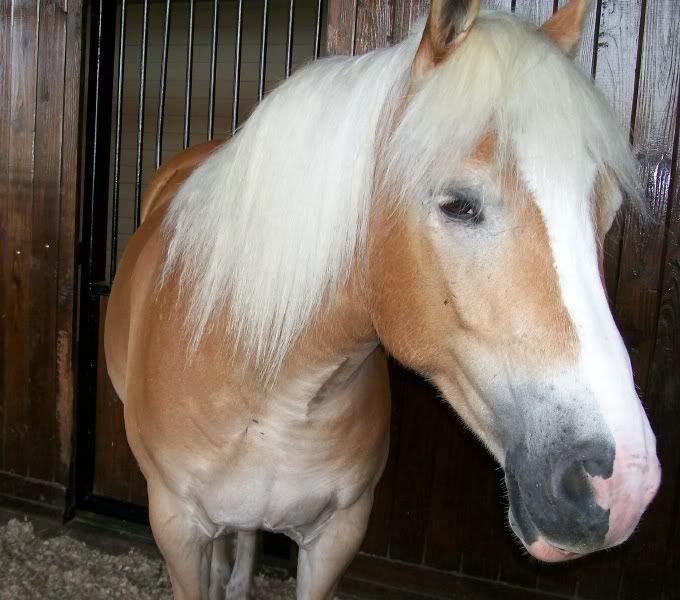 awww what a sweetie! good luck with him, and it's good to hear you're patient ;) you two make a great pair!
Trained
Join Date: Sep 2007
Location: Hatton Vale, QLD, Australia
Posts: 5,227
• Horses:
7
aawww hes adorable :) i love halfies
---
"I whisper but my horse doesnt listen...So I yell!!...He still doesnt listen"
He is beautiful
He has that prankster look to him
I saw your post in the welcome section and came here to look at your photos so I'll say welcome to the forum too
he looks absolutely stunning! It looks like you two already make a great team :)
And welcome to the forum
Haha yeah hes pure evil. He may look sweet and adorable but hes more than happy to try to take a bite out of your arm and then give you his big watery eye look. Its taken me a little over a month to get him to stop his nipping. He used to nip people at Dixie to get attention so now he does it all the time. Now he just wiggles his lips over you like he wants to, but knows better.
I'm really mad at myself for not taking pictures of him when I first saw him. He hadnt been groomed in well over a year. His tail was almost completely black and was compacted into one giant blob of poo. His coat looked like a dark chestnut, and his main was a grey blob of grease and dirt. =( No one would ever believe it by looking at his pics now. Heres a few more. =D
Before his bath.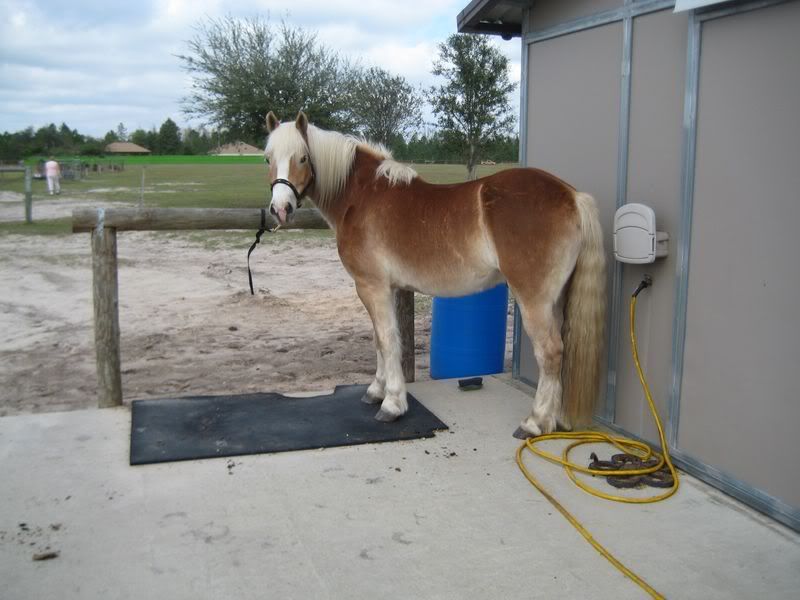 After his bath.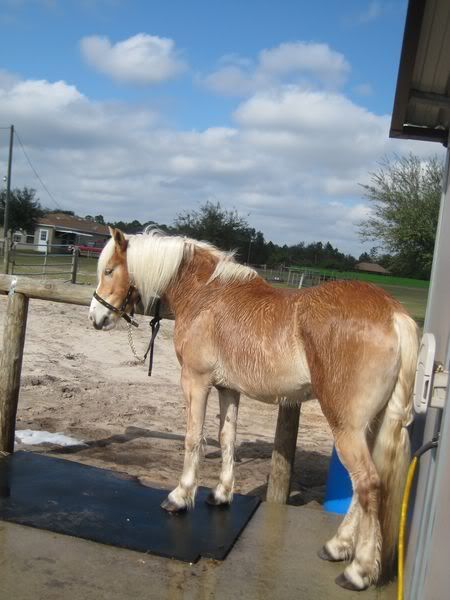 His true nature.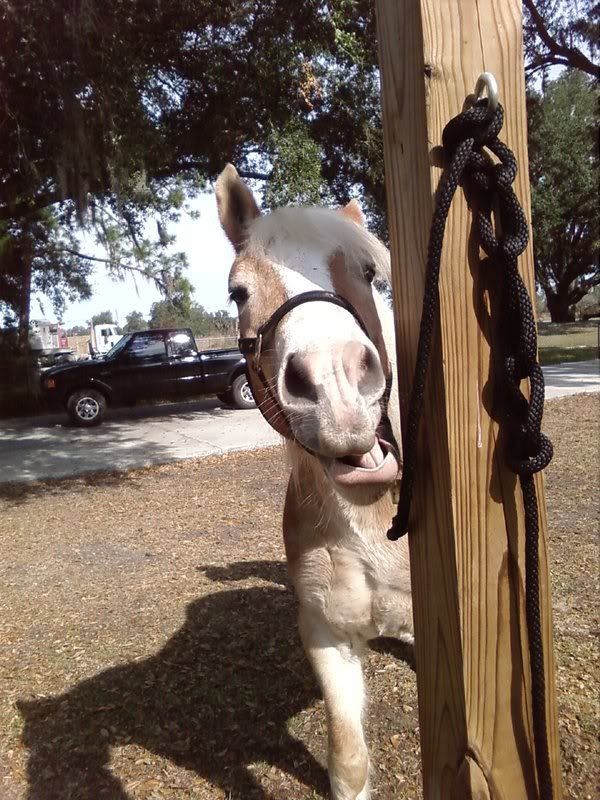 Congrats on the handsome man! He sure is a looker! He really does have a "What, I'm not bad!" look to him. Darn he is cute.
Welcom to the Horse Forum as well, nice to meet you.