My two horses
---
This was this past summer when they were on pasture board. We shared the 15 acres with a black bear, sheep and alpacas.
This past winter a photographer came to the barn I was at, and managed to catch them scratching each other.
This is Luke, he is my perfect 24 year old quarter horse. More like a puppy dog, just a perfectly behaved and respectful boy. Love him to bits.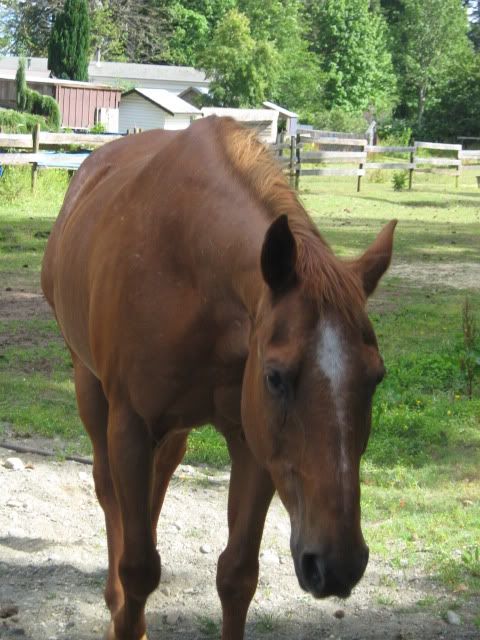 This is Mocha my 3 year old paint, but picture is when he was two. I don't have many newer pics of him.
Green Broke
Join Date: Oct 2009
Location: Outside of Oklahoma City
Posts: 2,653
• Horses:
6
Super cute ponies!:)
Posted via Mobile Device
Aw, they're both adorable. And, props to you for having alpacas! I love them. 8'D
---
sing out, sing out !
( things are only getting better )
I love the color & markings of your little Paint :)
---
"If a horse fails to do something that is because he was not trained to do it. If a horse fails to do something properly that is because he was not trained properly."
www.wildestheartart.com
Thanks everyone. I'm going through a really tough time in my life right now, and they are often the only thing that pulls me through the day.