Naughty Horses
---
I always end up taking photos of my horses when they do something naughty. I have the worst timing :( So share some photos of your darlings chucking some tantrums :)
heres my baby deciding she wanted to rear... (worst timing)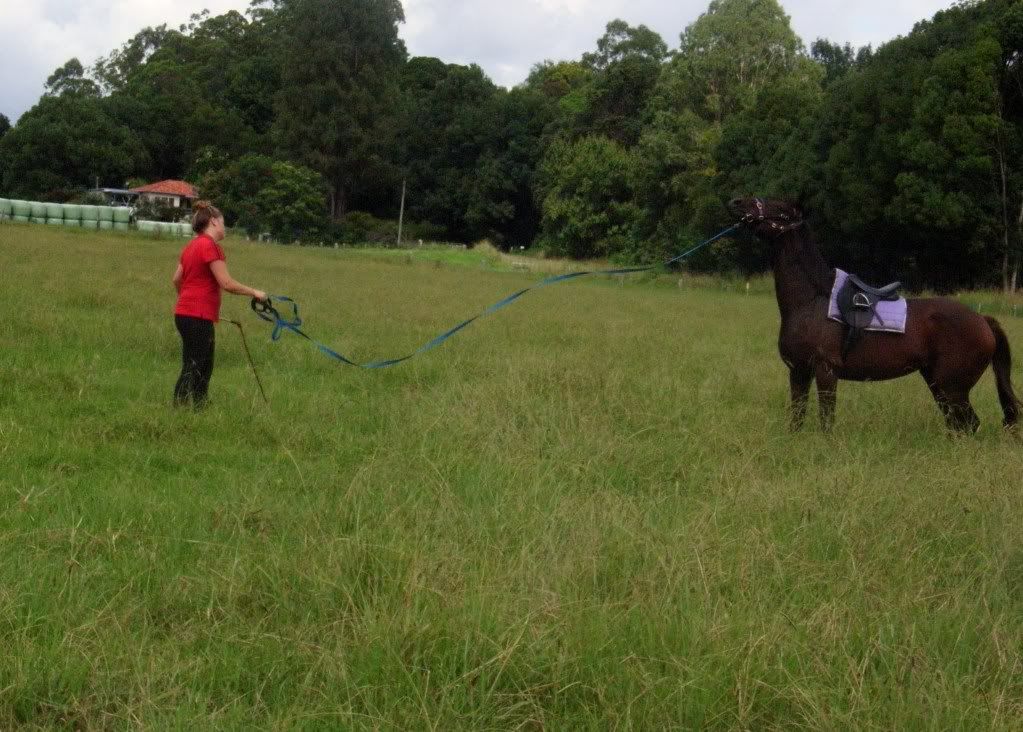 When my sister wanted to catch her she decided to carry on a bit...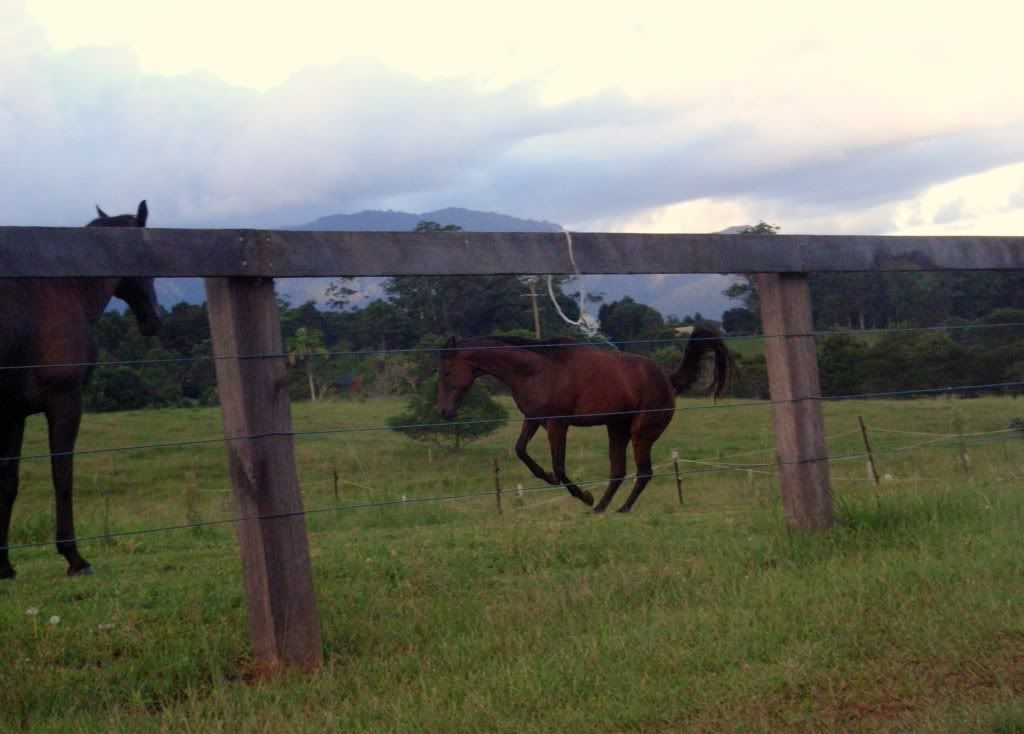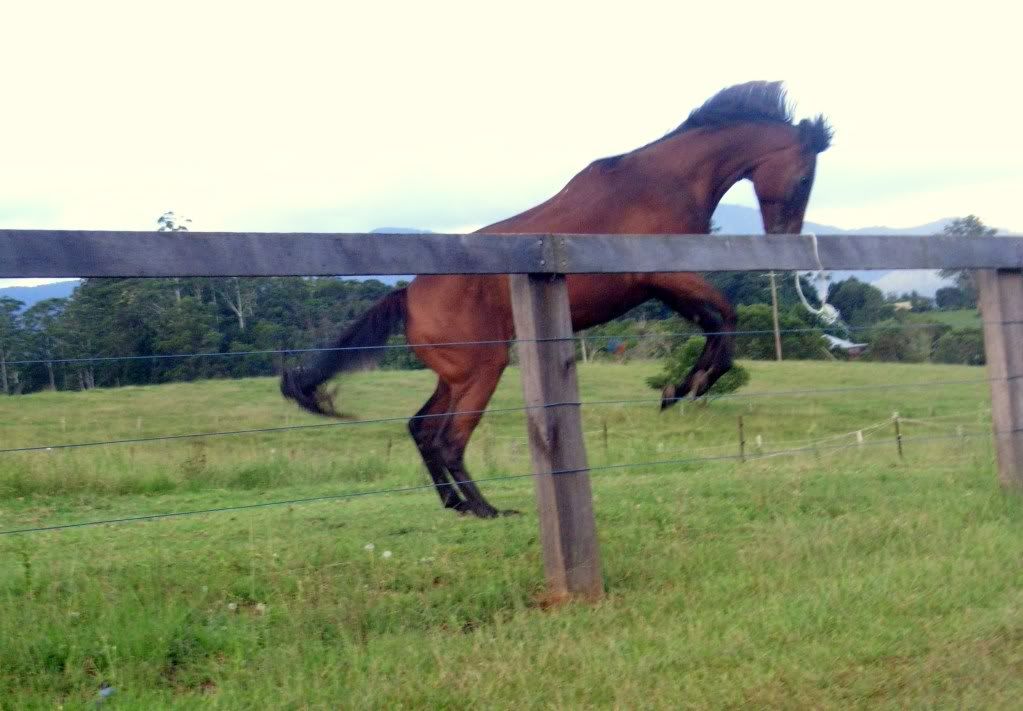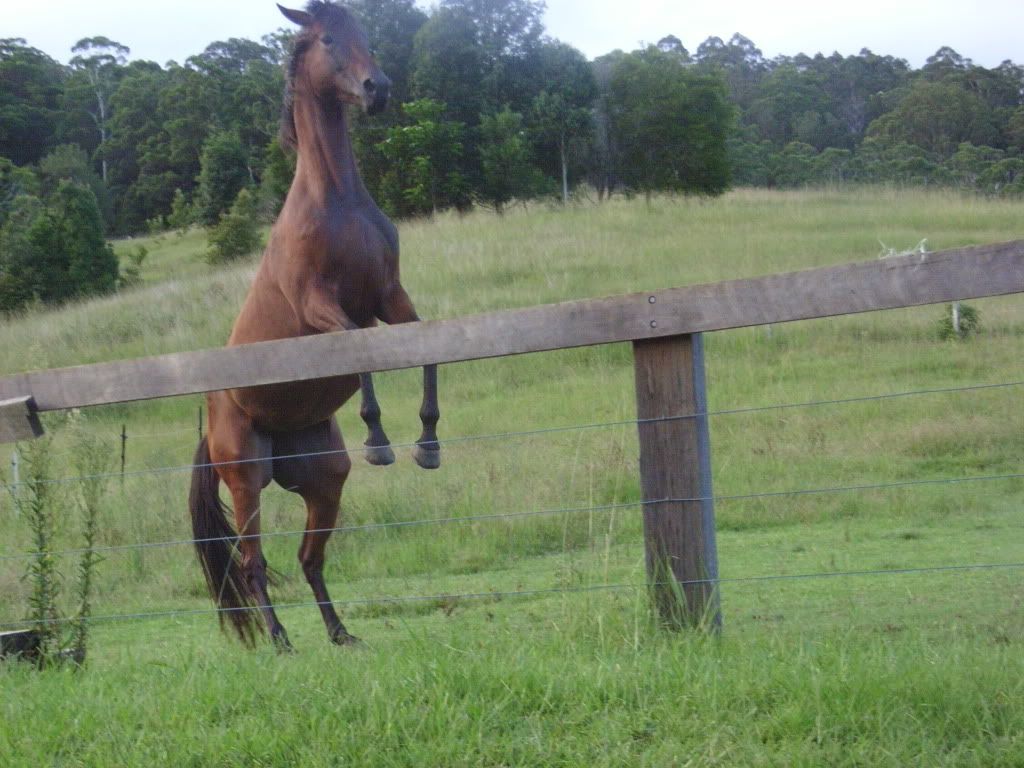 So share some of your photos :)
This is about as naughty as my horse gets.
---
"Strength is the ability to use a muscle without tension"

haha :) I think mine are as naughty as they can get :P
Dont have a picture....but I do have a video.....this is Rodeo at his naughtiness :)

And since then, this has been dealt with ;)
This is the POA gelding that I showed for year. Such a great boy...well except his biting habit haha (we got him over that really fast!) But this is the only pic i have of him doing something naughty (which was quite a bit! haha) This is him trying to get into the bag of food my mom and I brought for us when we were at the State 4-H Horse Show.
=) 028.jpg
This other horse is the mare I have now. And she actually rarely ever bucks but the one time I ask my mom to come out and take some pics of us riding she decides to buck and just as my mom is snapping the pic. Brat. :)
photo (6).jpg
---
An English horse has grace, a Western horse has pleasure, but My horse has it ALL!
This was someone's gift bag...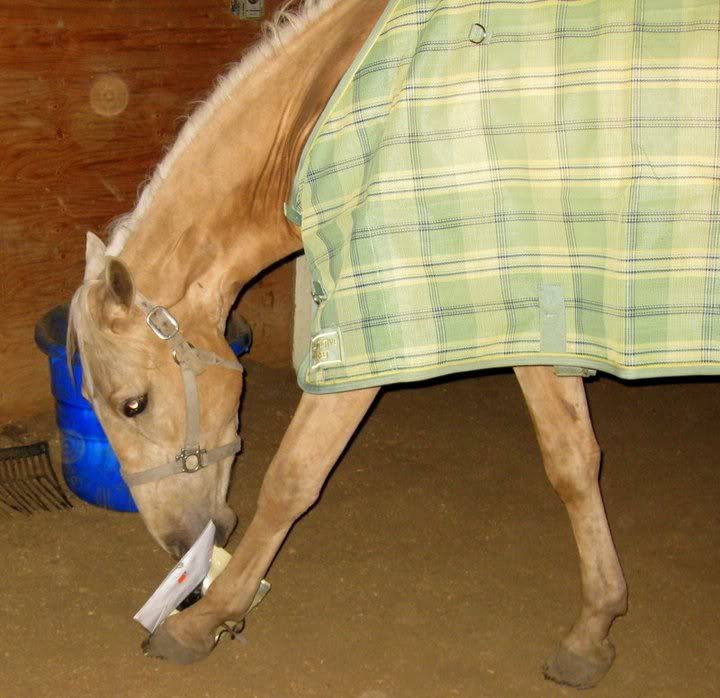 he just wanted to see what was in the bag
---
Country Woman


Counrty Woman, she is so bad! She is always getting into things. If there is paper on the wall while we walk past it, she rips it off on the walk by then shreds it, she walked off with a chair in her mouth in the arena while I was cleaning poop, tries to grab the pylons. If she has a lead line on she twitches her nose all over the place to try to get it into her mouth -she has an extremely dexterous nose. If we ride past the crops in the arena she tries to grab them. She is like a puppy the way she plays with herself -she has an affinity for licking people too...weird...

She is a mischief maker, and never ending source of entertainment! But I love her dearly :-D
LOL very cool pics!!!
---
Horses are like therapy ~ and almost as expensive
I don't have any of my girls being bad! I will have to work on this. I love the horse sticking their tongue out and how funny that she is trying to get all that stuff.
---
If wishes were horses, then beggars would ride.