MIE...You better lock that Neson up cuz I'm in LOVE LOVE LOVE!!!
OMG...his <EYEs>....
I am so in love with taking photos of horses eye...hehe..
I love the one you said makes you crack up. Too cool. I love the commentary that came after...It totally made me laugh!
The one with your coach is very nice too.
I like all the different brow and natural tones...

Today I took my mud pony "Tiny" out of the pasture and groomed him all pretty.
I asked someone to take our picture with my camera but they couldnt get coordinated enough to do it while holding their grazing horsey...
:(
Can you come photograph me. and I will vid you when I come to steal Nelson
Nleson is such a Ham...
I loves him.
Halfpass
Thanks HalfPass! I love my Boo!

I'd take pictures for you anytime :)
---
Kim, you take such good care of my boyfriend! ;P. You guys look great together, so I guess you can keep him, hehe. Give him a big smooch from Auntie Wendy. Morgan sends a slurp to Auntie Kim :)
LOL! You crack me up Wendy! **HUGS**

Nelson is very spoiled :)
---
Quote:
Here we are - still...working on Shoulder In's..*sigh*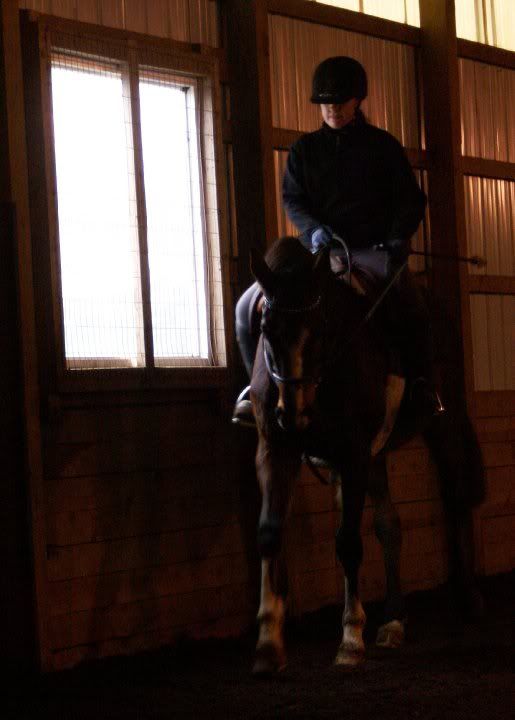 I love this shot of my Coach and I: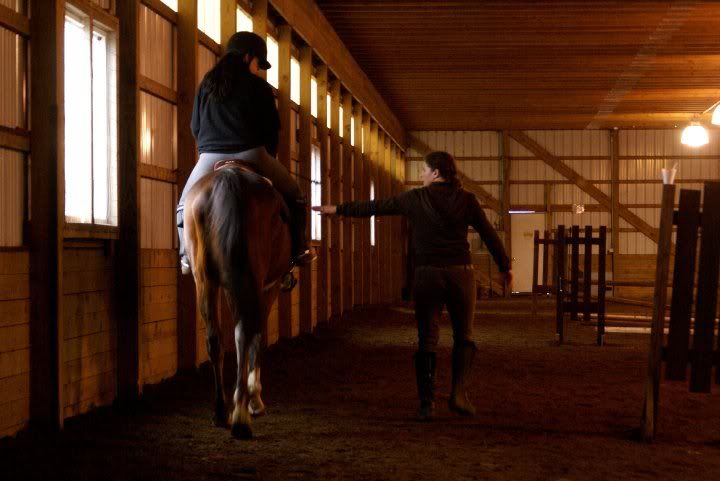 Very nice and he is looking good.
Just a comment.
The first picture above. Be careful about that inside rein. Still too much in use.
On the second picture above if you look you can see how he is swinging his inside hind end in and off the track. That leg is now not supporting his body and this is in fact what crookedness is.
Hate to use you MIE but sometimes a picture IS woth a thousand words. Most people don't realize this and considering Neilson's recent injury he may be protecting himself. You have dropped your inside shoulder though.
To anyone else where there has been no injury this is often caused by the rider not sitting evenly on the horse or being stronger in one leg (like being right or left handed).
I realize this is not in the critique section but a mild observation in this case will be useful to you.
Very cute pics Kim!
---
"The times when you have seen only one set of footprints in the sand, is when I carried you..."
Thanks Spyder :) I am aways happy to get your words of wisdom. I have many riding faults, my Coach has alot of work ahead of her. lol. Poor thing.

Thanks HITS!!! :) :)
---
He's such a pretty horse! He's so lucky to have a large paddock like that!
Thank you Nature! Yours is very handsom himself :)

I love Nelson's paddock, I wish he could be out in the pasture with the others, but my Vet said no since his injury, and if he ends up out in the pasture, he wont get fed twice a day.
---
lol, here's one that accidently got left behind....
The "pick boogie out of eye" shot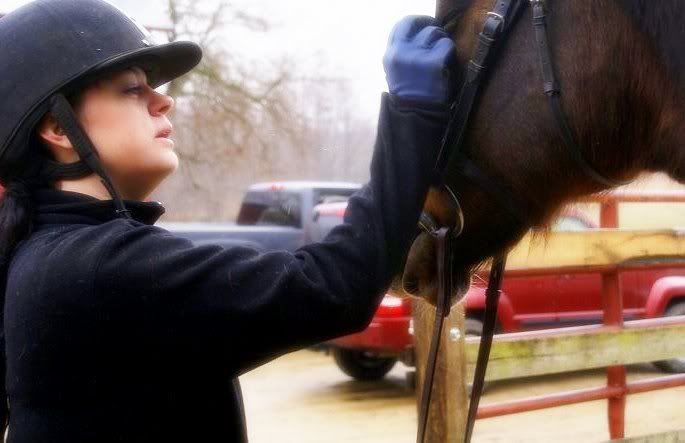 ---