Foal
Join Date: Aug 2010
Location: Vancouver Island, B.C., Canada
Posts: 223
• Horses:
4
New Boy
---
I just recently purchased a new horse. He is a 2012 APHA and CPtHA registered buckskin tobiano colt. His registered name is SLR Shock and Awe. His previous owners have been calling him "Awe" as a barn name, and I am not a fan, it's just a little awkward going out and calling "Awe" to come. So I would love to hear any suggestions anyone has.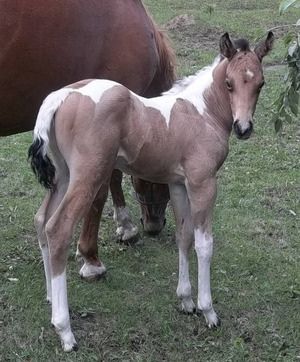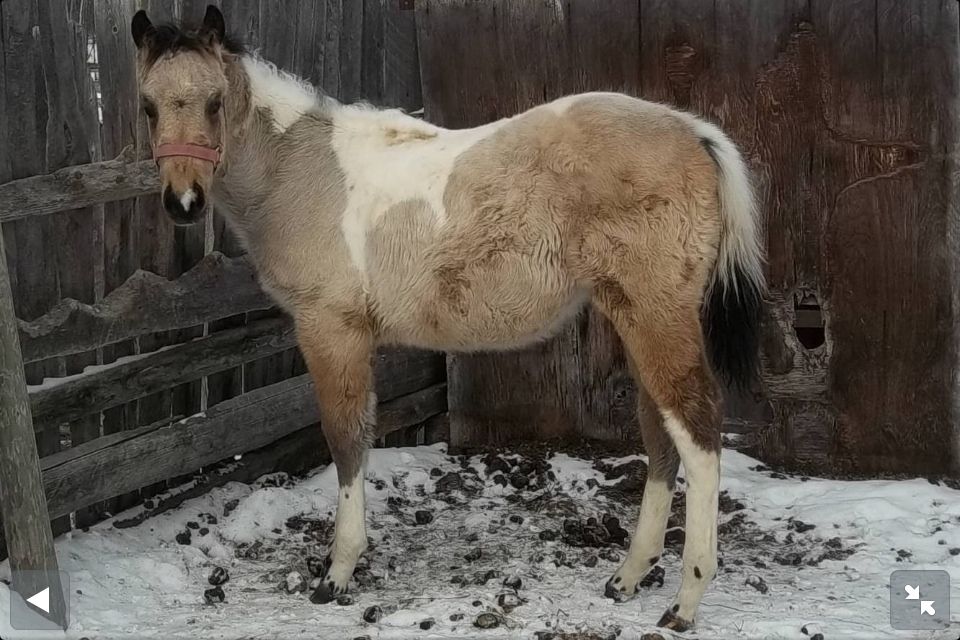 I get to bring him home in 2 weeks and couldn't be more excited!
He looks like a Ruger, to me.
Posted via Mobile Device
Showing
Join Date: Jun 2011
Location: Cariboo, British Columbia
Posts: 11,937
• Horses:
3
Lil porker, ain't he? He has a gorgeous doll face, but I would still call him Chubby.
He's awfully cute! Congrats!
---
I figure if a girl wants to be a LEGEND, she should just go ahead and be one. ~Calamity Jane
He is a beautiful boy! Could only think of registered names based on the info given, but am at a block for a barn name.....
I like the name he has
What are your plans for him?
He's cute! Looks like a Flash to me.
---
Being horseless is the pits!!
I think once you have him for a while his name will come to you :)