New Draft Foal At My House
---
So of course I only figured out Lady & Lolly were preggy less than a month before Lolly foaled, and of course the stubborn mare she is. She gave us an
adorable
little filly, so far I'm the only one she walks up to since I've been the one trying to socialize her for the past 3 days of her life. The neighbours that are boarding her mom and her don't even go out there to check on the mare and filly so I make it my responcibility to go socialize the filly and make her a little sweety. These pictures are all taken by myself, the filly is three days old in these pictures.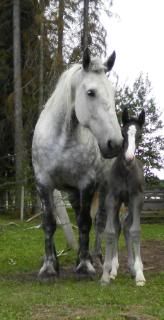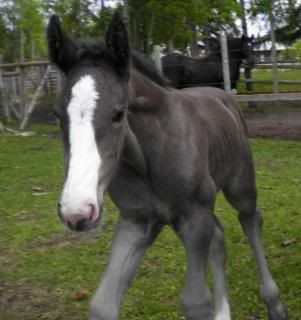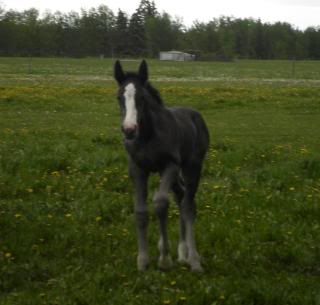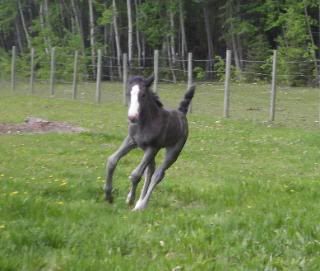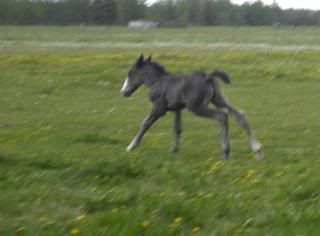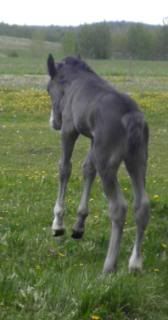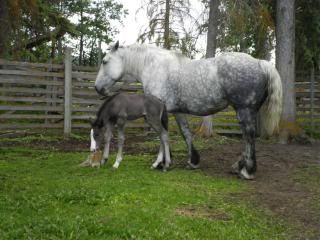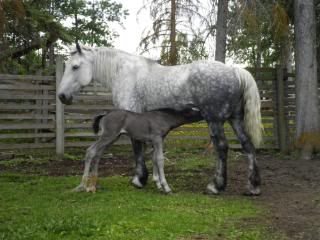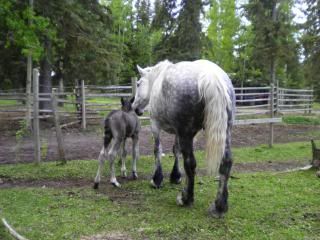 both her and her mom are quite beautiful! Good for you for socializing her :)
---
-Horse racing is my passion-
Athena:15y Palomino QH & Shirley's Brittney:8y Bay OTTB
Green Broke
Join Date: Jun 2009
Location: Was in Ocala, Fl Now In West Union SC!
Posts: 3,175
• Horses:
1
The one of her leaping into the air is way to cute.