New to this Forum! Introducing my Mare, Honey.
---
Hello!
I am new to this forum and just wanted to share photos of my mare, Craven A Principe. (Honey)
She is a 2005 AQHA.
14.0hh.
I have had her for almost two years. :)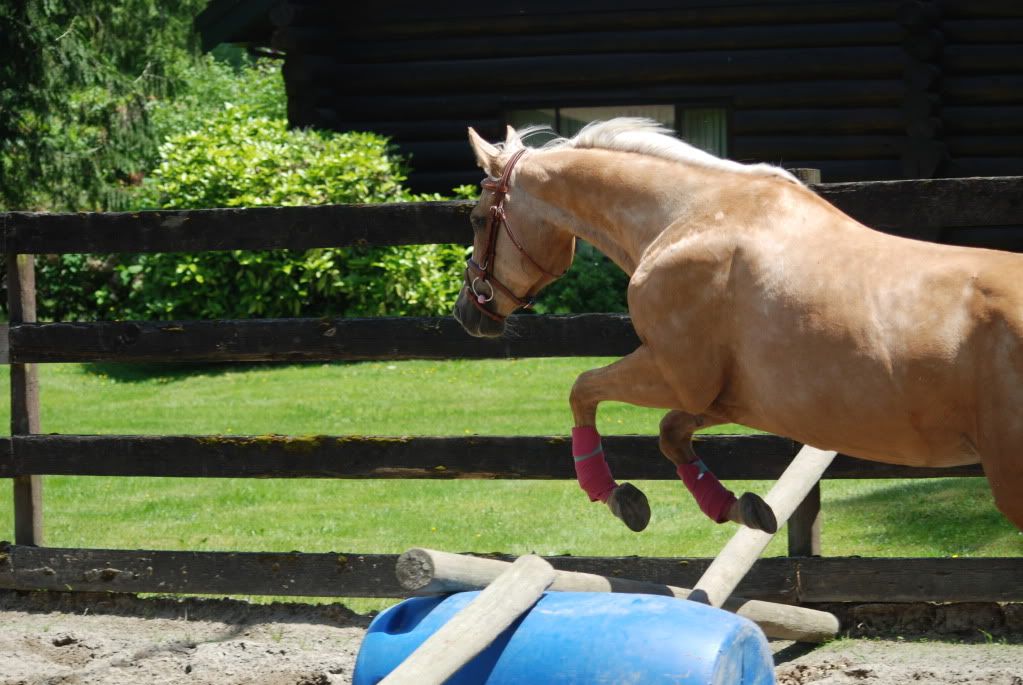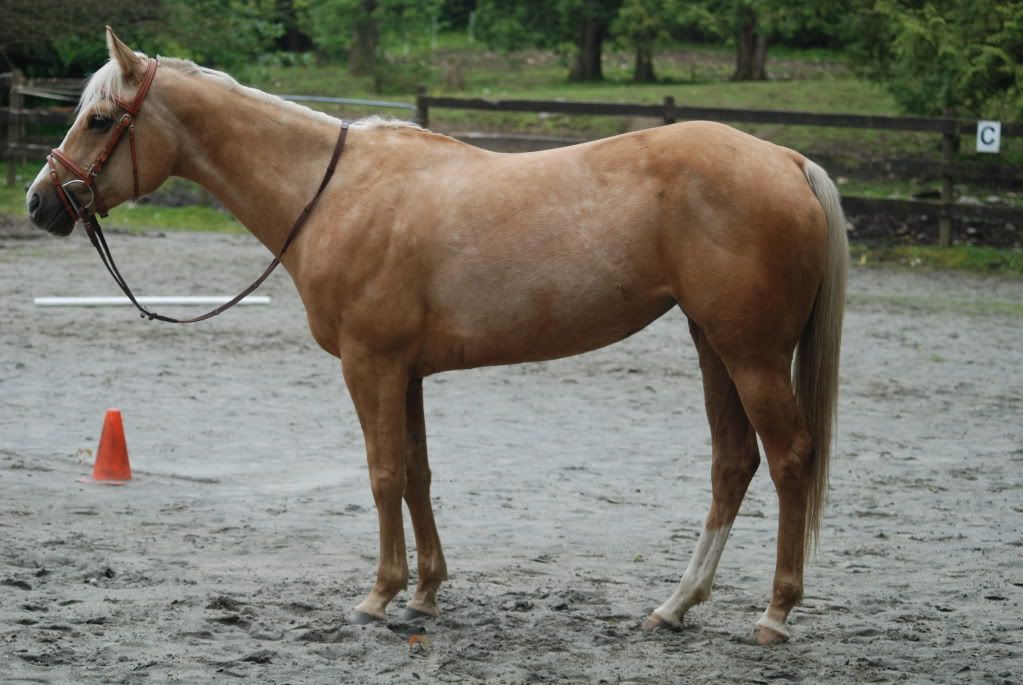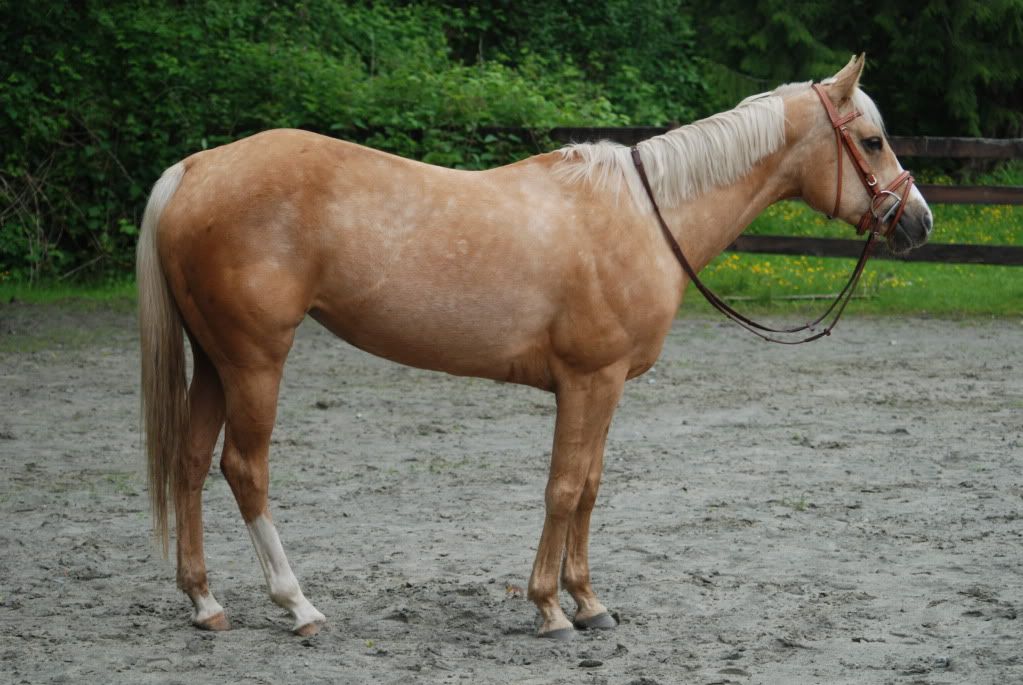 Enjoy!
Banned
Join Date: Jul 2009
Location: In a land far far away, or so I wish.
Posts: 12,825
• Horses: 0
Welcome to the forum.

She has such a sweet face.
Thank you! :)

She is a very sweet mare. :)
Welcome to the Horse Forum
I love your Mare's Color. Beautiful Palomino!
Beautiful color, nice head, I like her!!
love the mare! and her bridle! she's certaintly a stunner thats for sure.
---

Baby, Sparta, Carmen, Henry, Hooch, Mercedes, Butterscotch
What a lovely coat color, and she has a very sweet, kind eye.
Is she actually a Quarter pony? Since you said she's 14 hh, that certainly qualifies her as one.
---
You want the truth? You can't HANDLE the truth!
Very cute horse!

And welcome to the forum!
---
"Life isn't about waiting for the storm to pass: it's about learning to dance in the rain..."

"When we are no longer able to change a situation - we are challenged to change ourselves."

"How people treat you is their karma; how you react is yours."

Welcome to the forum!

Another pally on here.. :) she's gorgeous!