New Foster Filly <3 She Needs your Prayers!
---
This beautiful little girl arrived at the barn today, we're going to be fostering her for a local rescue that I volunteer for. She is a 2 year old Thoroughbred filly, she was pulled from the Camelot Auction which is a notorious slaughter auction. She is sore behind, has cuts on her hind legs, and swollen ankles, and she is very off on her front right, the vet is coming tomorrow to xray her and check her out. The name she came with was Fishy
and her registered name was something like Pretty Fishy. We've renamed her Noelle, she is just the sweetest thing!!
Let me know what you think of her <3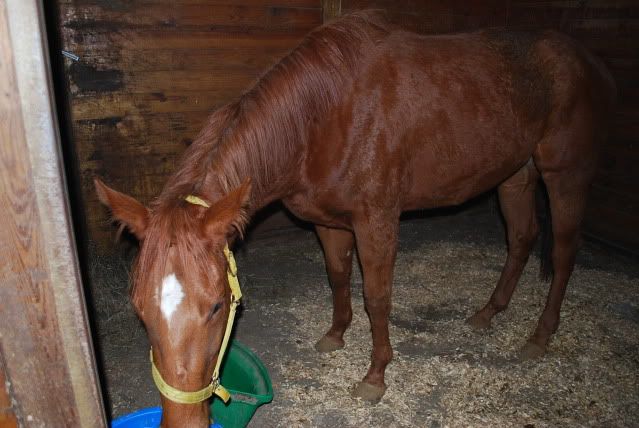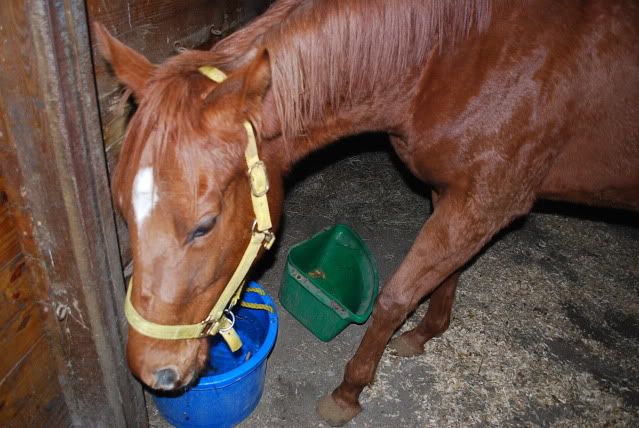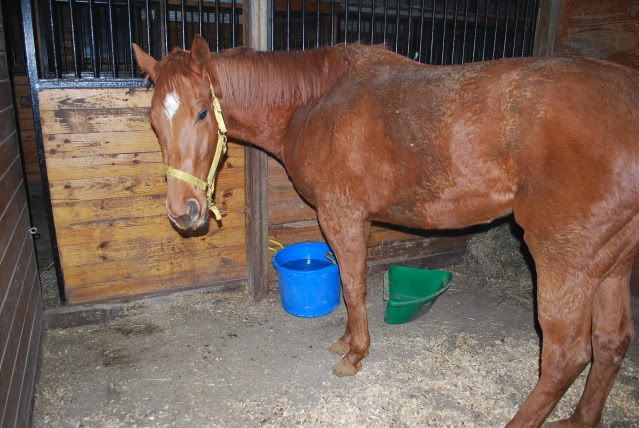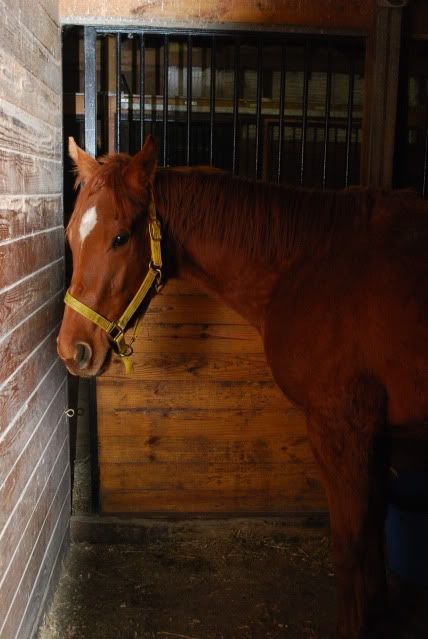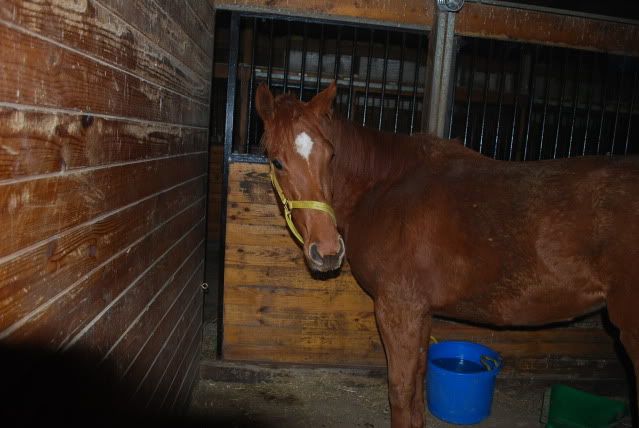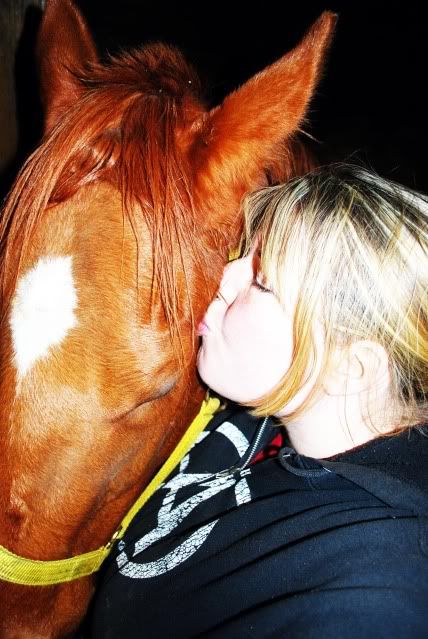 ---
♞ Horse Crazy. ☀ Animal Lover. ☺Jeremy Renner Obsessed. ✇ Photo Taker. ♫ Country Music Listener.
♥ Erotic Romance Reader. ✯ Witch.
Awww. She looks like she is a sweetie : )
Awww, she has such a sweet, kind face. =) Who could even think to consider such a cute filly for slaughter?
---

Equestrian, computer person, photographer, graphic designer...
I know who I am, who are you?

Her name was Fishy? Thats so funny, because one of the names I had picked out for Cricket was Fish, spelled Phish. There was a HUGE old draft cross gelding at the ranch I used to ride at named Last Stand's Prince Fish. Everyone called him Fishy face. The owner used to do something with him, and that was his showing name or something. I was going to name Crick Phish in his honor.

She's adorable. I really hope everything turns out well with her. Maybe I'm just weird and like querky names, but I think Fishy is an absolutely darling name. But then again, I named my horse Cricket. So, maybe I just like the weird names ;)

Good luck with her!
---
"I was eight years old, and I've never forgotten her face when she told me about watching you ride. She told me she saw you, and your horse was dancing in the moonlight."
-- A.C. Crispin's "Sylvester"
Oh she is so darling! I hate seeing such potentially great horses stuck in auctions! She is a lucky one! Keep us updated on her progress!
---
♥ Gypsy gold does not chink and glitter. It gleams in the sun and neighs in the dark ♥
better get the vet to preg check her too,I just picked up 3 that look just like her 18 months old the filly is preggo
im glad you guys got her!! keep up the pics. i love love to see the progress that she makes!! what a good ending for her!!
i hope you the best with her !
They certainly will suprise you :) Great big loving heart's they have <3
Poor baby! :( She looks like a real sweetheart, hope all goes well with her! Keep us posted.
---
Do not follow where the path may lead, go instead where there is no path and leave a trail...
Banned
Join Date: Jul 2009
Location: In a land far far away, or so I wish.
Posts: 12,825
• Horses: 0
Her ankles are looking much better in those photos. Good job.