New headstall
---
I'm obsessed, I might dye it a little darker though so it matches my saddle better. And I need a new bit as well...I'm going to try a D-ring snaffle with copper rollers and see how he likes it.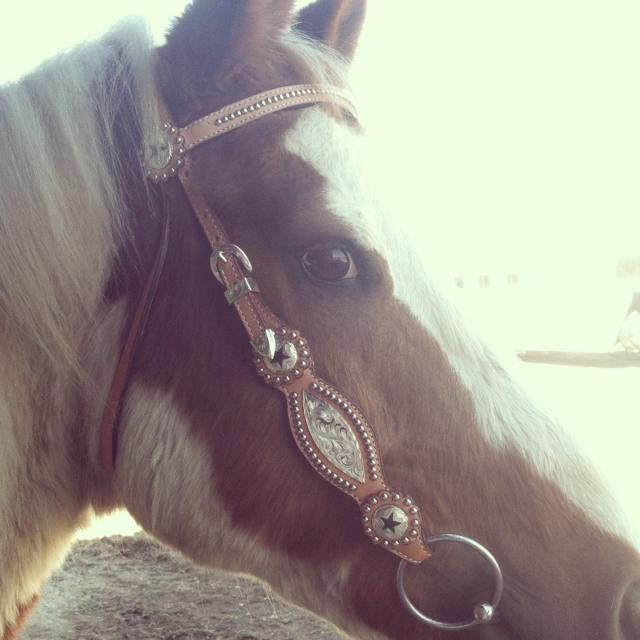 I know the throat latch looks a little tight but its his hair. He has enough room under it so its not choking him. I just put it on for a picture :)
That's beautiful!
I think it would look very classy with a D-ring. :)
Ohh very nice!!!
Posted via Mobile Device
Very nice! Love the star conchos!
Posted via Mobile Device