New here! Introducing the horses...
---
Hi ~
New here! Thought I'd introduce myself, and my horses.
I do a lot of training, buying horses ponies and miniatures, training them and finding them good home.
Enough though, heres pictures of my "forever" horses
Miss Molly Fever AKA Molly. 20 year old golden palomino QH, my first horse, shes been with me for 9 years.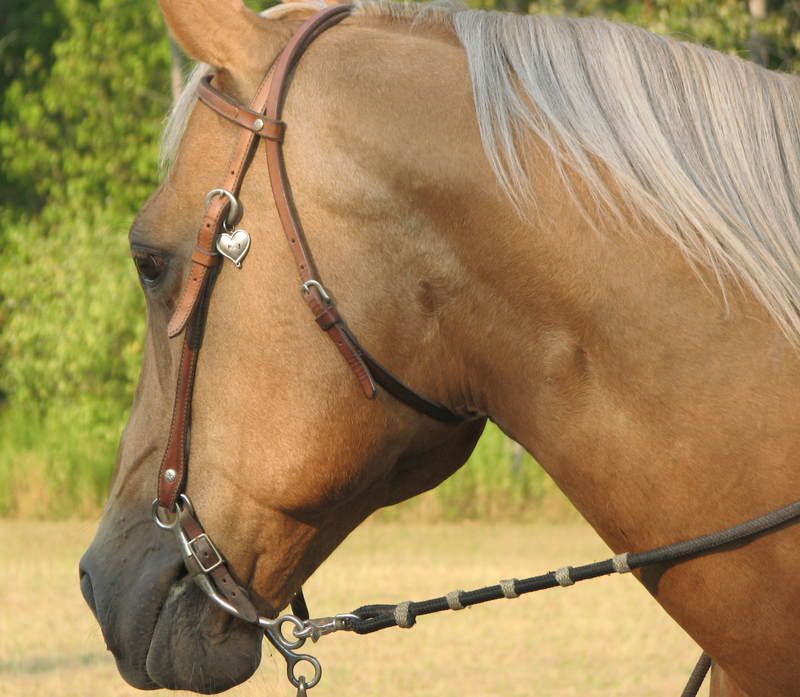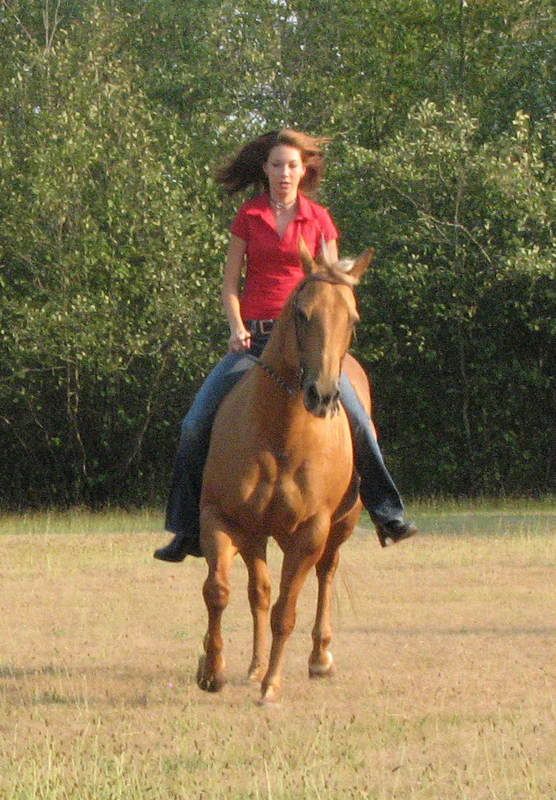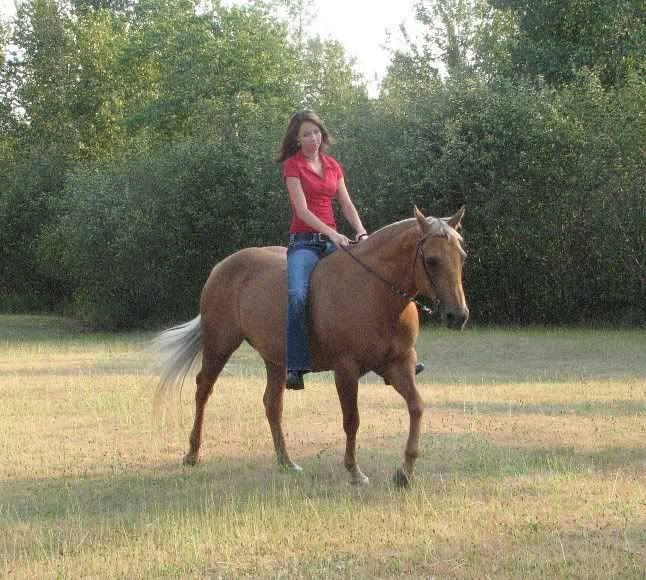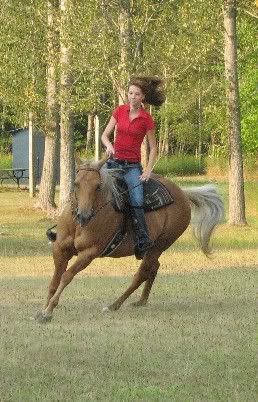 And Mollys Native Image AKA Image. Miss Molly's going on 3 year old buckskin son. His sire was a Puchilingui (Painted Thoroughbred) This little man is hopefully my future barrel horse.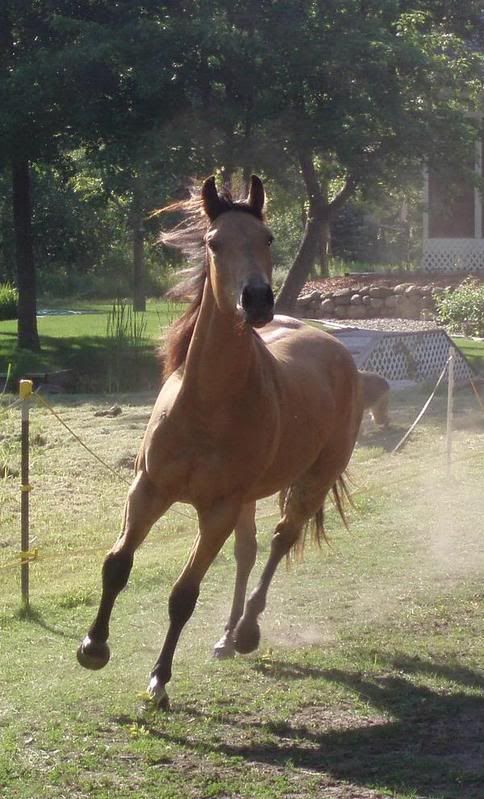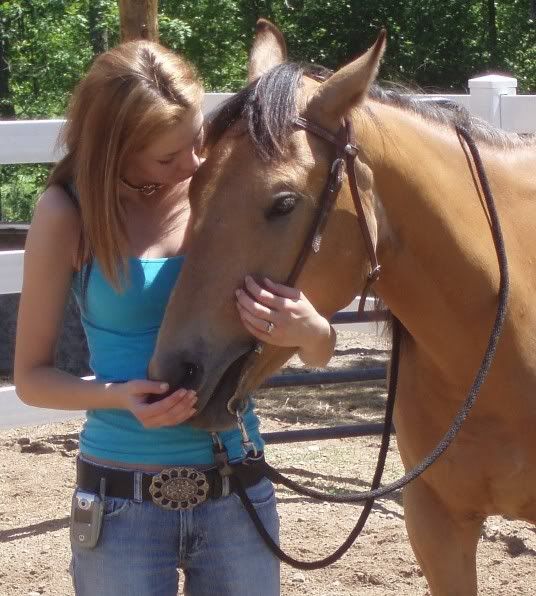 Thanks for letting me share!!!
Both beautiful, your mare does not look that old, I was shocked O_o
WOW! both are beautiful
. I'm new here too! nice to meet ya! have fun chatting!
Foal
Join Date: Sep 2007
Location: in the Missouri ozark mountains
Posts: 110
• Horses: 0
Beautiful horse! Good looking rider too.
Wonderful! Yay!!! another western girl!!! lol,
---
Have you hugged your horse today?
Gorgeous, and your love for your horses is so obvious in your photos. I love your "little man" and wish you the best training him for barrel racing!!!
---
Karen Marion
creating art ~ creating a new life
Very lovely horses! :)
---
Cocoa - 32 yr old QH, Cherokee - 8 yr old TWH & Toby - 16 yr old QH
R.I.P. Cocoa 4/13/78 - 2/9/11
Wow nice horses!! Welcome. :)
Awww I love your buckskin (I have a buckskin as well, but she's very light), very cute!!
& Molly is 20?! She looks younger, hehe very nice!! :P
I love your mare! She's so beautiful, especially her colouring.