New Horse!
---
I just wanted to post a picture of the horse that was given to my girls. He is absolutely wonderful!!! He will do whatever you tell him to, but the girls would really have to kick hard to get him to go faster than a fast walk. He seems to know when a kid is on him. When we got him home, we put him in the pasture, took his halter off and started walking away. He decided to follow my youngest all over the pasture. Then, when we go out to feed him, he doesn't come flying over to the feed, he walks up and waits for the feed to be put in his feeder and then slowly starts to eat. We are just waiting on his bit and the girls new helmets to come in before they start riding. And, for him to get use to the place a little longer.
Unfortunately, while going through pictures, the majority of the pictures had my girls in with their horse and I don't like posting pictures of my kids on public forums.
So, here is Payroll.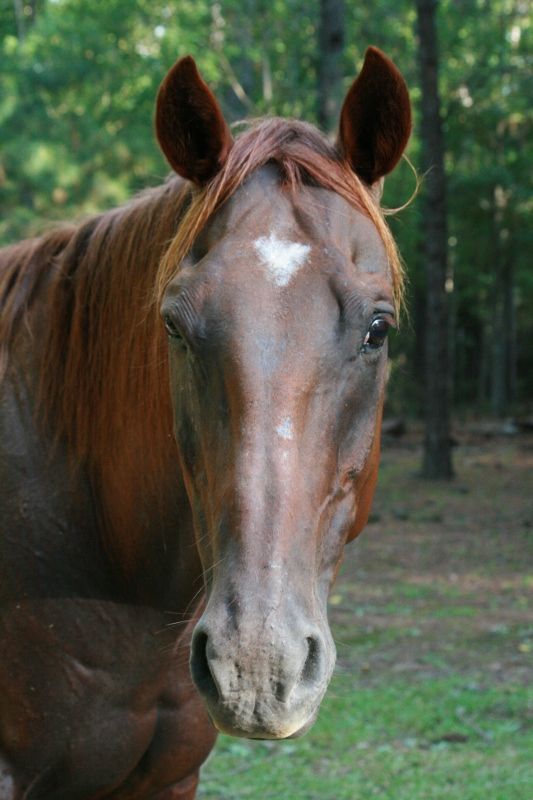 What a sweet looking boy!!
---
MUSTANGS...AMERICAS REAL HORSE
RUGGED...EARTHY...AUTHENTIC...LEGENDARY
I WILL FOREVER BE A STUDENT OF THE HORSE.
He's so handsome!! Reminds me of "my" Lakota only she's more red and her star is smaller. Welcome to the forum!!!
---
Being horseless is the pits!!
GORGEOUS photo!
---
Cross Country- The act of hurling yourself and your equine partner at a stationary object with poise and grace while attempting to survive...

Lovely horse you've got!
---
Pocket - 8 yr old, 15.1hh Thoroughbred Mare
~You know you're a horse person when you say 'whoa' to your dog~
I wish someone would give me a gorgeous horse like that!
Posted via Mobile Device
Aw how cute!!
---
•you|could|be|what|you|want|to•
hai. im savannah∫
What a lovely horse! I'm sure your girls are so happy to have him.
We took a few more pictures today. We mostly just spent the afternoon walking Payroll, but we did put my youngest daughters saddle on him to make some adjustments and she wanted to sit on him. And, got a few full body pictures.
Here is my youngest daughter. She wanted to sit on Payroll and had to have a helmet, so she got her bike helmet. Hopefully ONE DAY we will get the riding helmet from ebay that I ordered for her.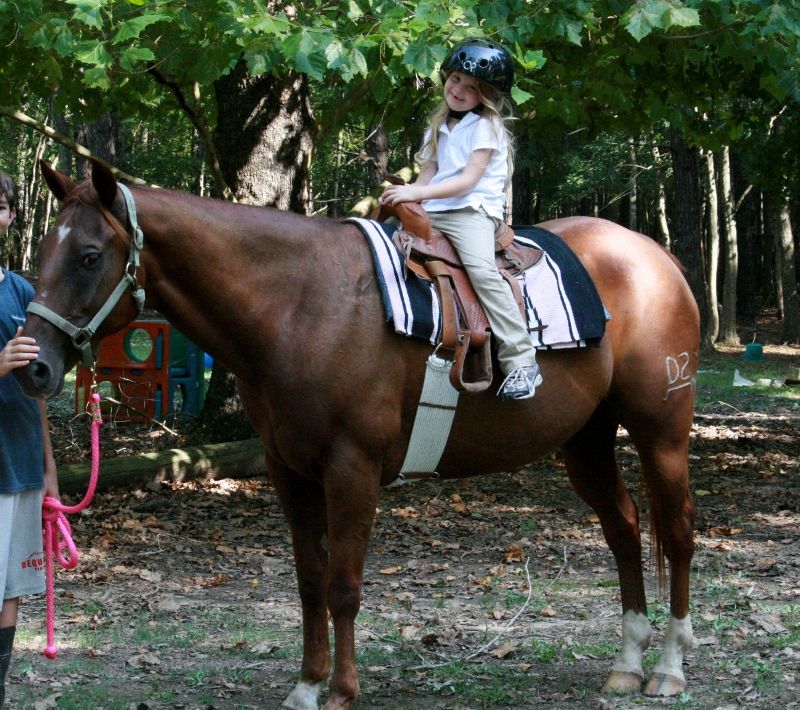 My baby LOVES her new horse!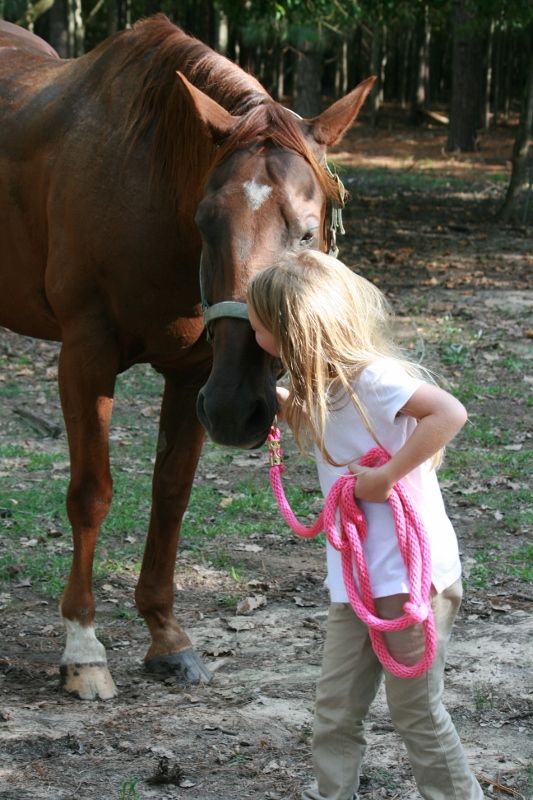 And, my oldest daughter getting to know Payroll.