New horse..
---
I had to part exchange Harry for which was quite upseting but after 15 months we should really be able to go into a 1.00m open without getting fired off!! So about her my mum and my sister's where calling her big bird but I think we've decided on Nellie.. She selle francais jumped the 5 and 6 year olds in france and has £100 left in newcomers she is a massive 17.2hh!!
she's very calm and well schooled beyond her years.. she's only 6 very sweet natured in the box ok so piccies of her these were taken on my phone so not the best qualitiy but will get some more ASAP..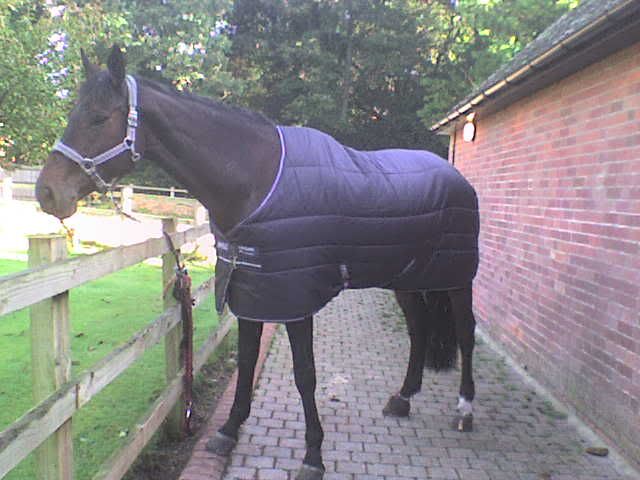 Congrats on the new addition
i love her shes so adorable!
---
very tall!
very cute!
---
kickshaw
Justin (qh/tb)
Boo (asb)
Steff she's beautiful! I love the name you've chosen for her. Nellie!
I wish you the best of luck with her, and hopw you have many happy times ahead.
She's beautiful! Congratulations :)

I love tall horses! Can I borrow her ;) hehe jk
---
TM Tardy's Chick "Hunter" - 13 yo Paint
Remmy - 18 yo Morgan/QH cross
Gunner 3/31/11, Heidi 7/2009 Miniature Sicilian donkey