New horse!!..
---
Yeh I know what your thinking!! Didn't she already have a new horse!! Yes I did and unfortuantly although very sweet at 17.2 proved too big!!
This was her lovely 6yr old Selle francais!!
Decided she was too big tryed a few and the one I liked unfortuantly had sore hips from the roungh journey over from france.. we think she must have paniced!!
This is her.. her name is Belle..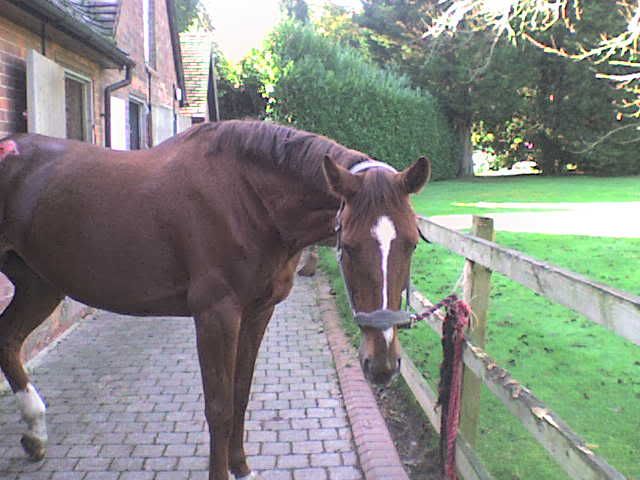 And out in the feild!!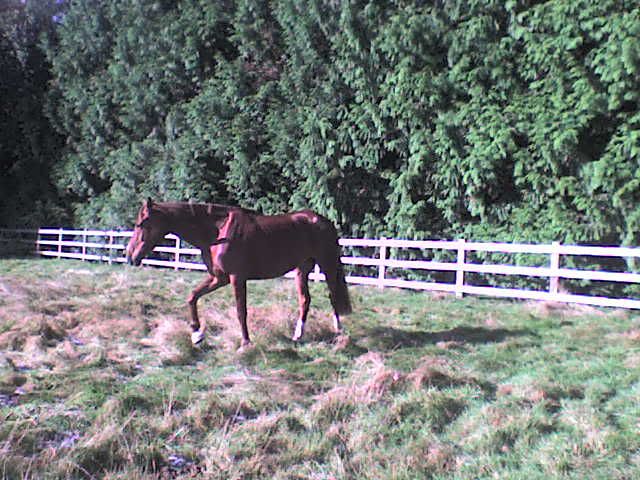 Ok and her bad hip..
PLEASE LOOK AWAY.. If you are abit squeamish!!
9 days ago..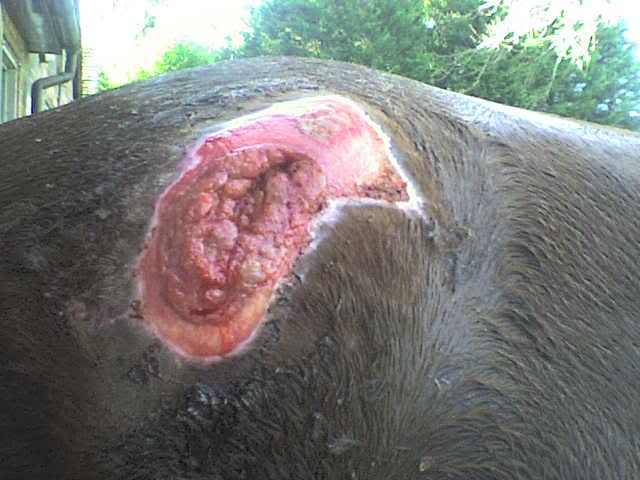 7 days ago..
Yesterday morning..
This afternoon!!
Yes I know still not very preaty but 100 x better!!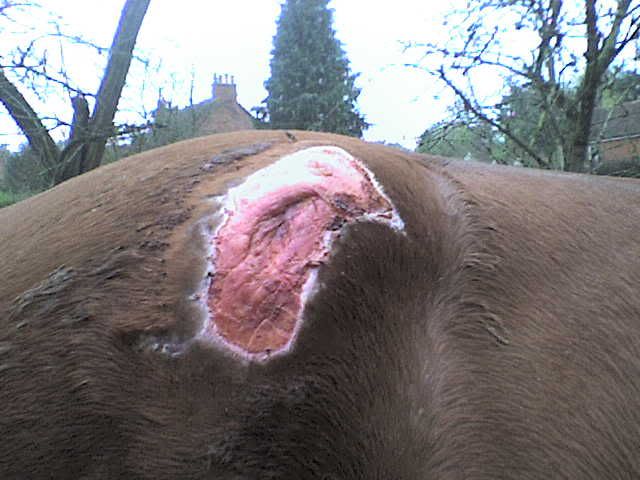 Her "good" side.. Taken 9/10 days ago..
Her good side taken today..
Well bless her heart. That looks painful..
---
awwww poor pony
---
-L'eggo My Eggo "Eggo" - 9 yr Belgian Draft X Quarter Horse Gelding
-Frequent Flyer "Jett"- 9yr Belgian Sporthorse
-Dusty Doc Lou "Dusty" - R.I.P
Poor girl. Looks like you are doing an awesome job of helping her through. Bet she'll never get on a boat/plane again though! Good job.
She's so cute! Aww the poor girl. looks like she's helling nicely though.
---
-Horse racing is my passion-
Athena:15y Palomino QH & Shirley's Brittney:8y Bay OTTB
WOW! Beautiful mare! and AMAZING job with those wounds.
Have fun with her!
---
The wind of heaven is that which blows between a horse's ears. ~Arabian Proverb
Wounds look MUCH better! Congrats on her!
nice job on healing the wounds....how the heck did that happen?
---
On The 6th day god Created The Quarter Horse...One The 7th he Painted All The Good Ones---
*trisha<3
Quote:
nice job on healing the wounds....how the heck did that happen?
The guy that brought her over checked her before the ferry crossing from France and she must of paniced because apparently she managed to impale herself on the partition!! how she did that I don't know your guess is as good as mine!! but the hole when it happened apparently you could of fitted a fist in it it was that big!!
Gosh the poor girl. She got a good momma now though!
I was suprised when I read that you had sold the gentle giant Steff, you were so excited when you got her. Your new lady, looks beautiful, I wish her a very speedy recovery and hope to see some great pictures of you both together very soon.