New horse
---
Need opinions
That is the original post.
Ok, so he arrived. Hes skinny, his feet are messy but she has been trying her best to get a farrier out to do them for ages so she gave me money to get them done by my farrier on the 6th (still 2 weeks away :/...). I know it looks terrible but shes not a mean person and shes got a lot of problems in her life at the moment....It does not matter he is now leased to me where he will be loved and spoilt and I'm confident he will peak up in weight then when his feet are done i'll start doing some lunging. Right now hes settling down, tomorrow i'm going to lunge my mare after work then spend some time grooming him and getting him comfortable with me as hes hard to catch (he always was but no horse is allowed to be hard to catch with me so it will be worked on) He'll get into the routine of being up at the gate in the morning and up again in the arvo (smarty will help teach him this) They've got on well, shes taken over dominance but i'm still keeping an eye on them.
Now the thing to focus on here is getting him looking good again :) And I will succeed. I've seen a lot worse infact we all have.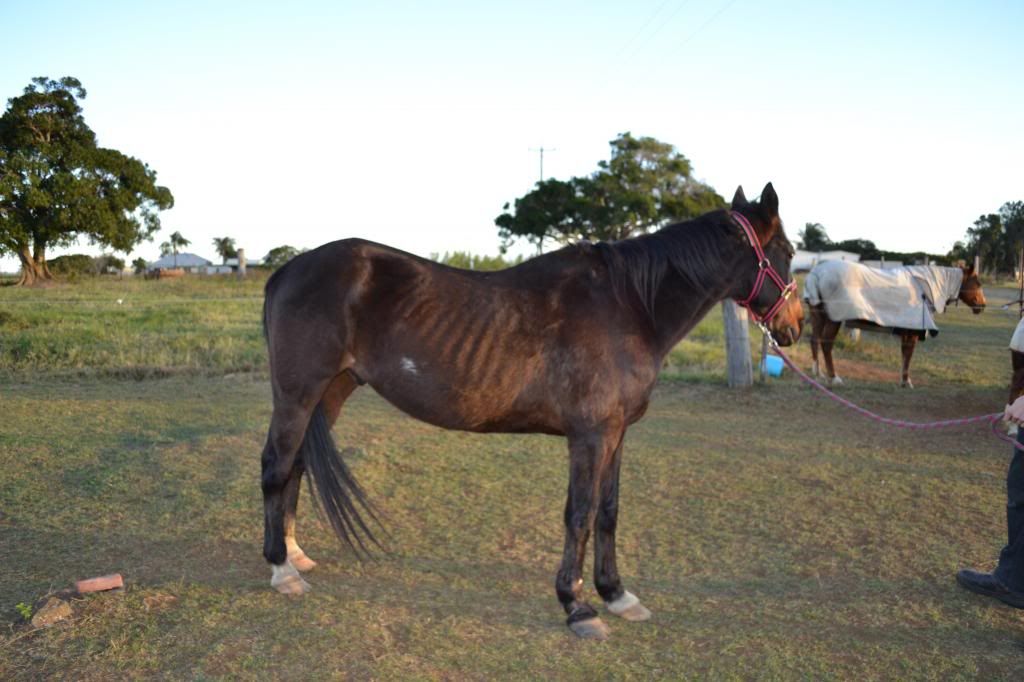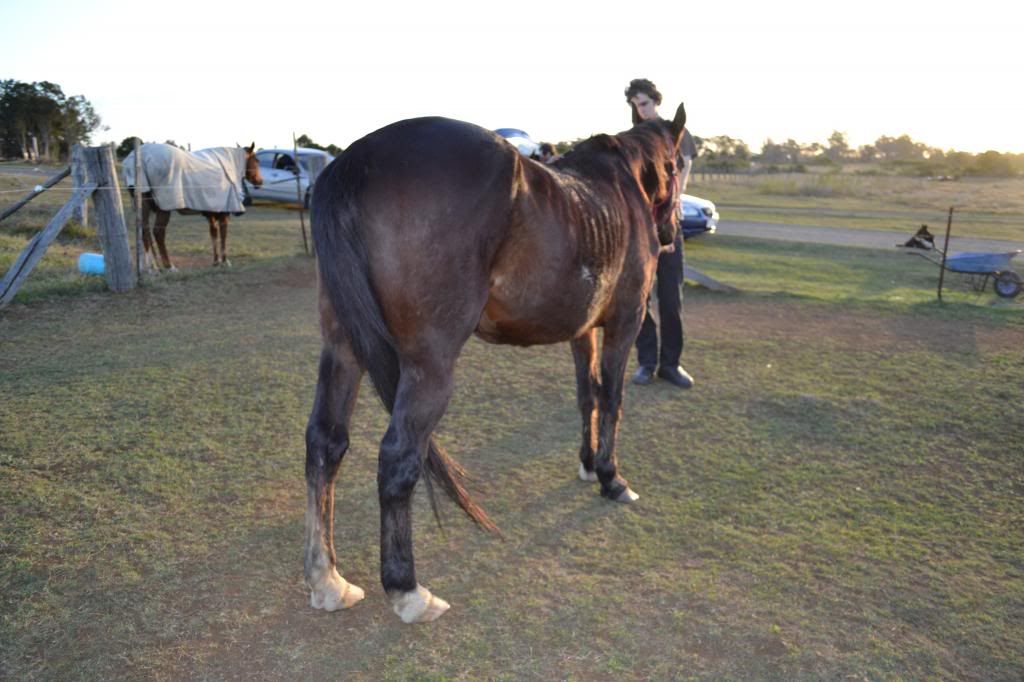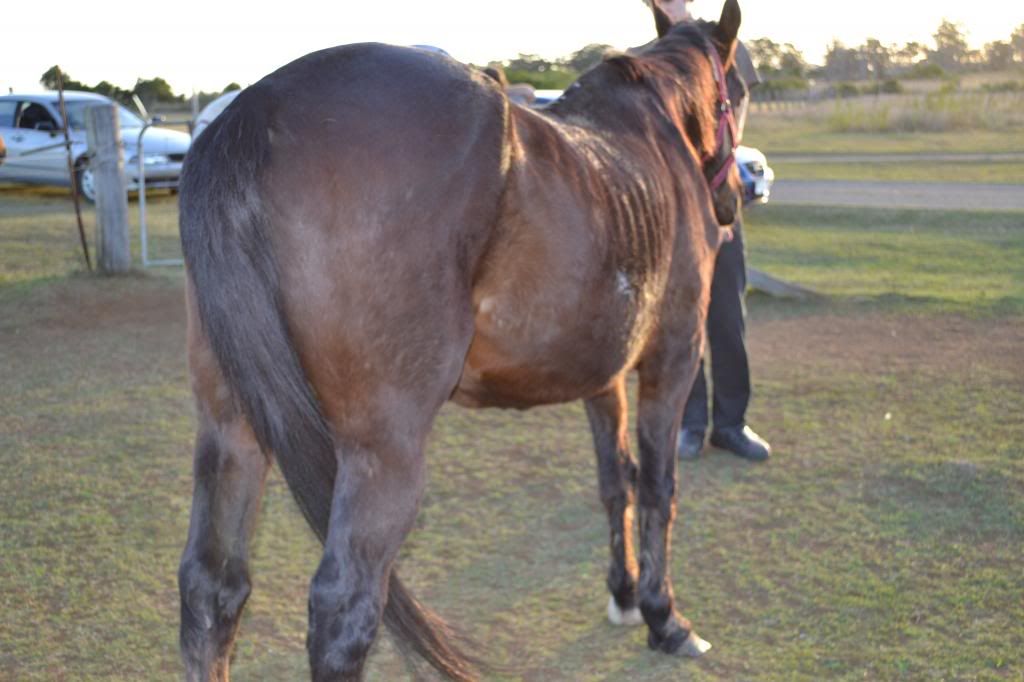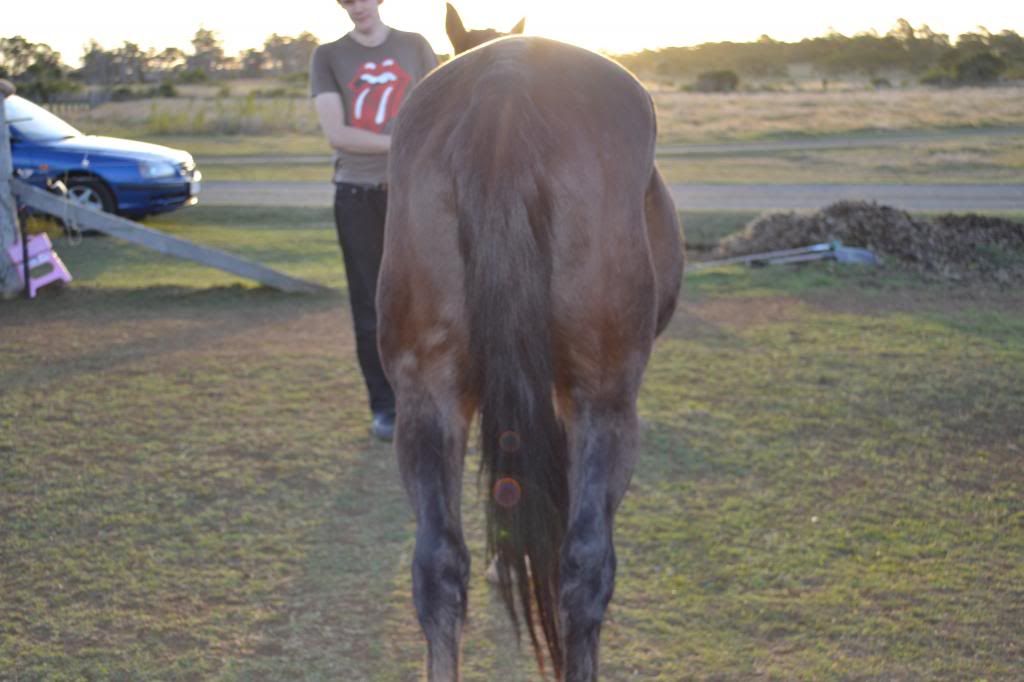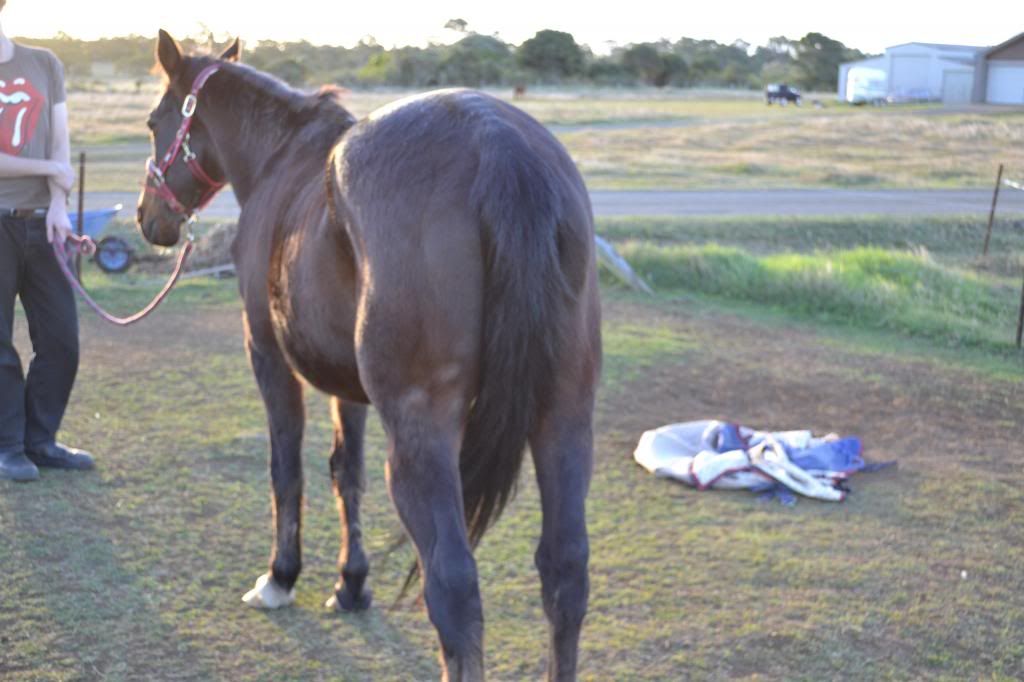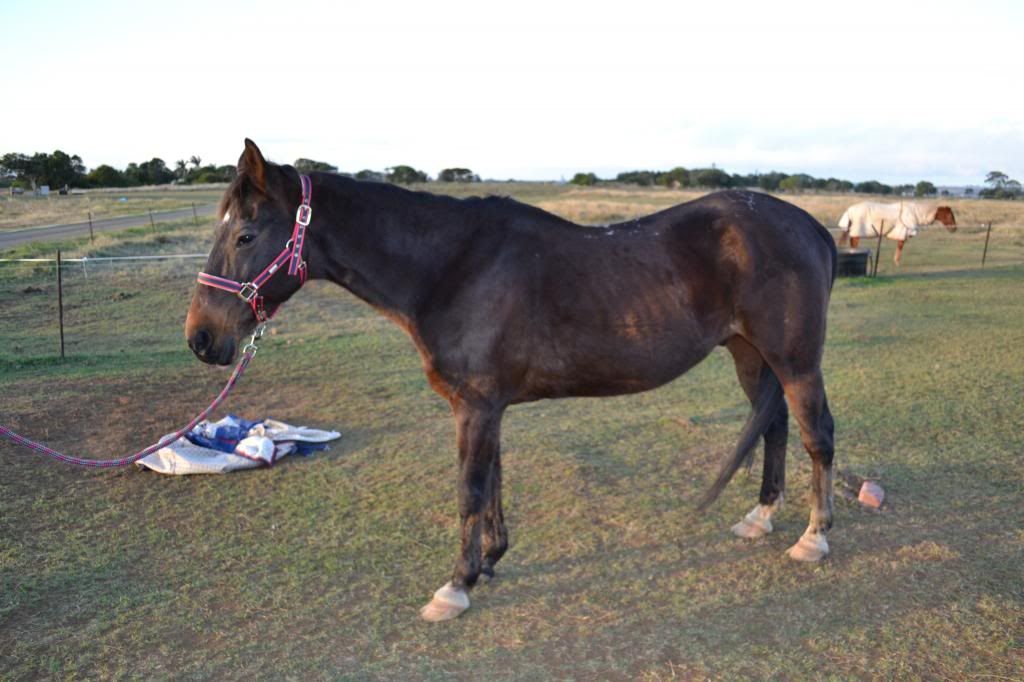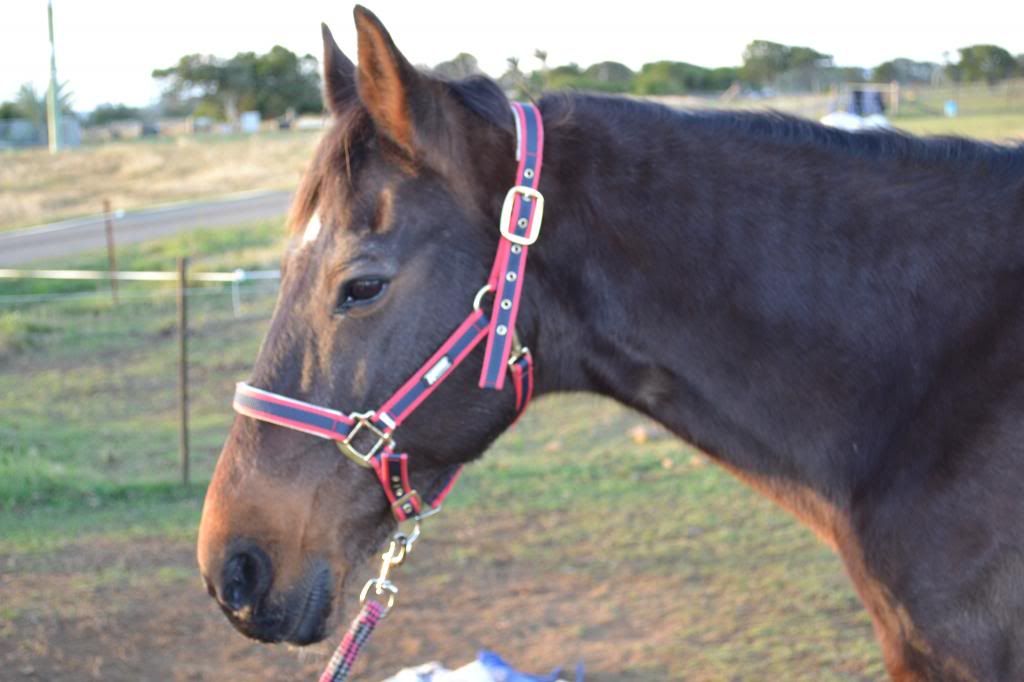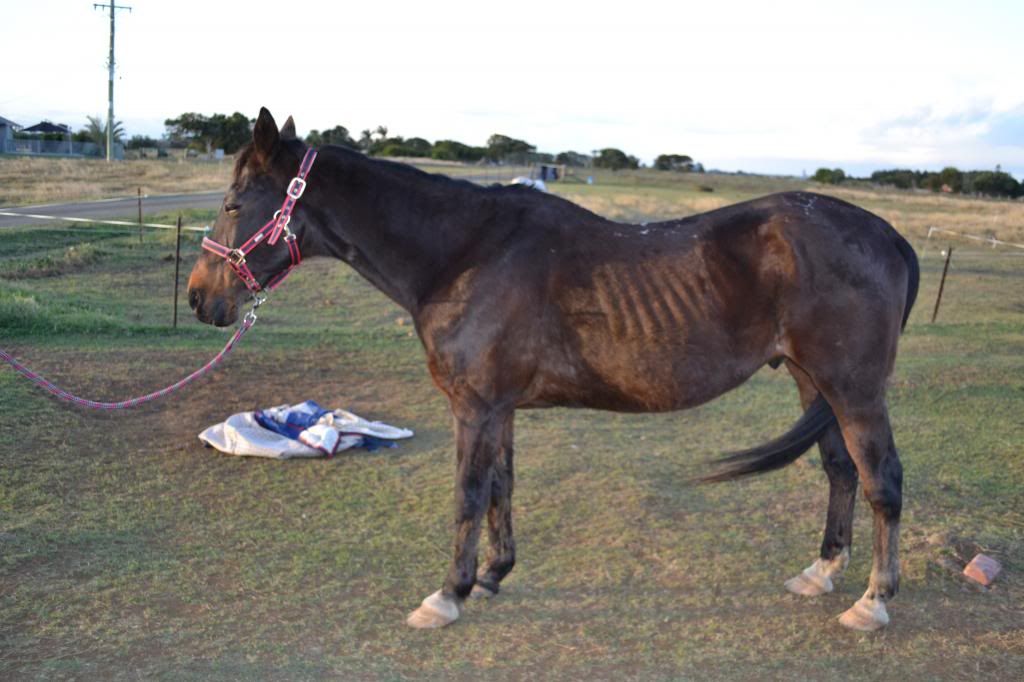 ---
Horseriding- The art of keeping a horse between you and the ground.
Good on you taking him. Poor guy. He's in a bit of a state.

If I were in your shoes, I don't think I could wait two weeks to do his feet. I would be trying to get the farrier out ASAP.
I have already tried. my farrier is fully booked up my friend is trying to convince him to do her horse when he comes out for mine and I don't trust the other farriers in town so much. I rang the other one I've heard some okay remarks about he's unable to come out for 6 weeks and so I've decided to suck it up and just wait for my trusted farrier who no doubt will get them good. The reason his feet are in such bad condition is that the owner kept ringing farriers, she lives 40 mins out of town and no one would come out and do him and she got so frustrated so gave me the money to get him done. She feels terrible how bad they are but my farrier will do wonders, ive seen him do them before! until his feet are done i'll work on slowly getting more weight on him. Farriers are very frustrating in this town..
---
Horseriding- The art of keeping a horse between you and the ground.
That's shocking that no farrier will go 40 minutes to do a horse. What do people who live out in the sticks in Queensland do??
I could not tell you. To be honest where I live has a huge growing horse community with I think only 2 main farrier....Need more farriers in this town to keep up with the demand as I know a lot of people on the lookout for a farrier..
---
Horseriding- The art of keeping a horse between you and the ground.
Poor boy, he does look as though he has been rather neglected doesn't he? I appreciate your friend may have had difficult times lately, but to be honest I think she should have found a new home for him sooner if she really couldn't afford to look after him properly.
I am a little bit cynical when it comes to people handing on old horses, particularly when they flat out refuse to sell them for several years, and suddenly the horse gets sick and sorry and they cant off load them soon enough.
If you feel you are able to offer him a good home with all the care he now probably needs then I would maybe offer to give him a free home for the rest of his days. If she really cares about him I think she could forget the $1,000, he just isn't worth anything right now IMO and she is being a bit cheeky asking for payment when he is obviously either well undernourished or might even have serious underlying health problems that she cant afford to deal with.
He looks so sad in his eye, I do hope you can make his remaining time more comfortable and happy, you obviously care about him.
I agree. There is no way that a horse in that condition is worth $1000. Maybe when he was fit and well, but not now. Your friend should just give him to you or sell him for a nominal sum and be grateful that you've taken him off her hands and will get him healthy again. He looks so sad.
I agree, we have all seen worse, hope you can get weight on him again. Those feet are Bad, do you have nippers or could you file off some of the toe so he could stand a little more normally? How old is he? He has such a sad look in his eye. I hope this works our well for both of you.
.

Poor girl, she has a sweet help me face, I am glad she has found a home with someone that will help her.


.
---
May all your Trails be happy and safe ones
Kevin