New Horse
---
So I always say I hate Appy mares. I go to the auction on my birthday and what do I come home with? You guessed it, an Appy mare. She is the cutest little thing though. She is 2 years old. She is FAR, ApHC, Sundance 500, CRB, registered. She is very smart, but then again the Money Creeks Ambition line is. This is my second mare from that line. I am planning on showing her on the Appy circuit. Tell me what you think.
SMK Hawks Doli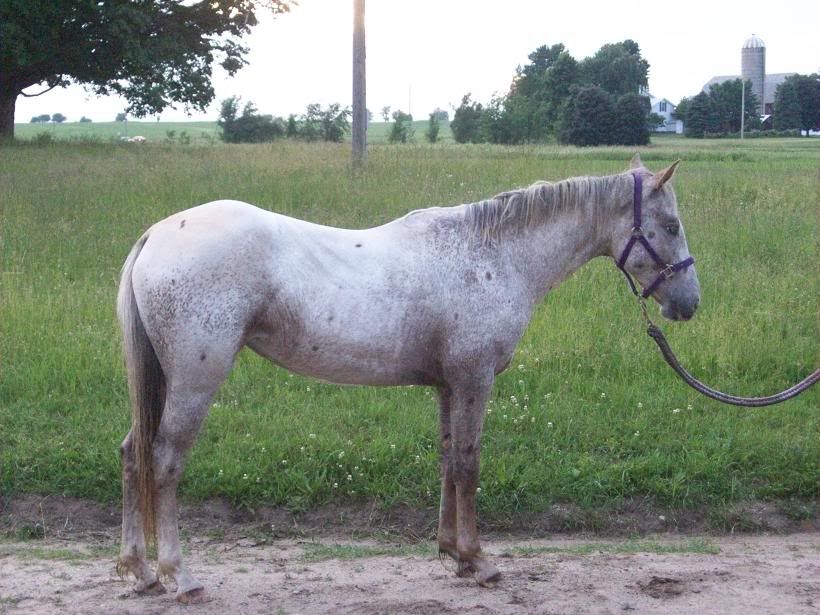 IOALOT[My other Appy] and SMK Hawks Doli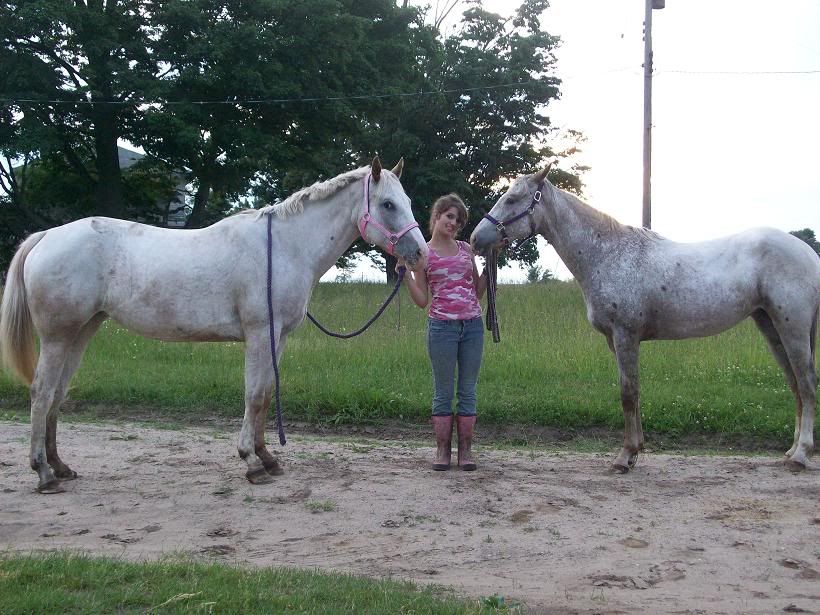 Baby's First bath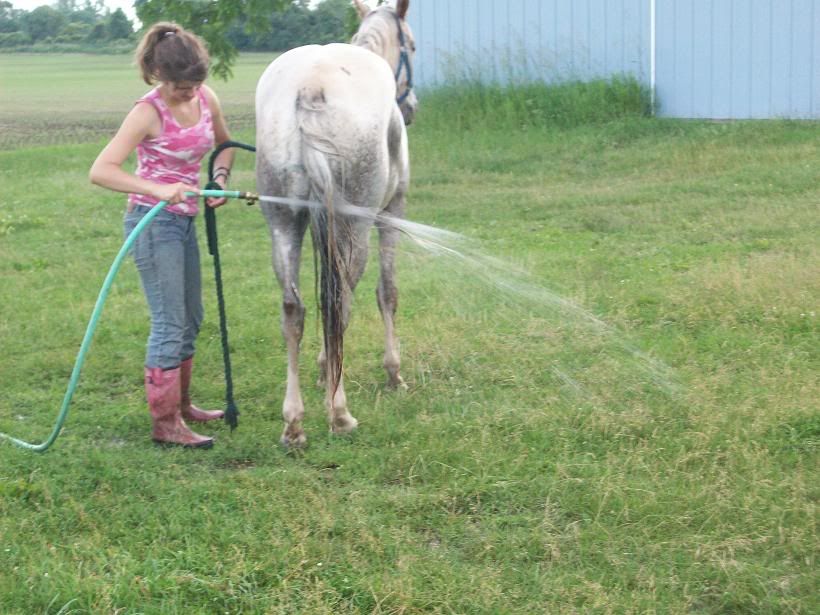 New Hair Cut
Sleeping.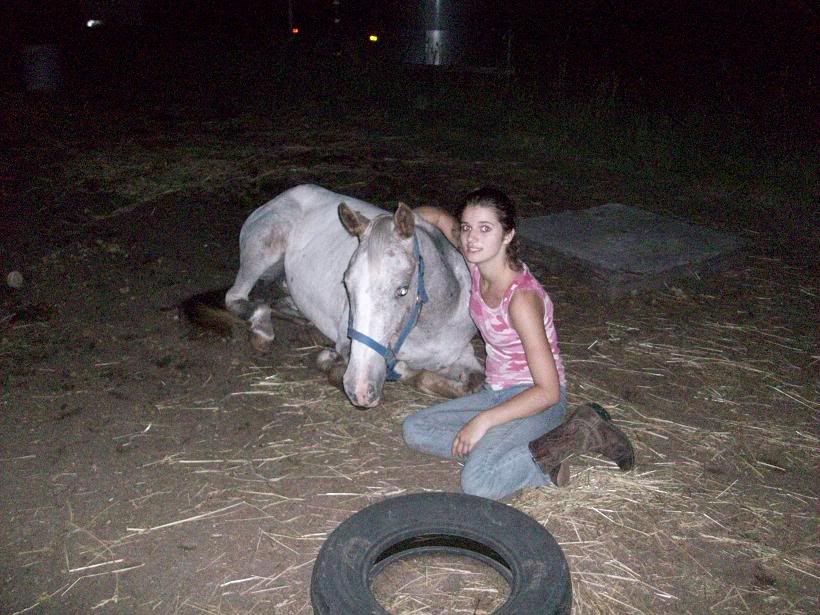 Bloodlines
Smk Hawks Doli Appaloosa
She's a cutie.
---
It is not enough for a man to know how to ride; he must know how to fall.
Aww! I like her! What do plan on doing with her??

Anny
Hopefully she gets big enough to be my Hunt Seat horse. I want her to be more of an all around-er though. Till she is broke I'll do halter and showmanship, maybe longe line with her.
She's adorable! Congradulations on her :)
Very nicely put together, good buy! Very solid looking too for her age!
You sound like me though! I have a thing against TB's...but both of my mares are TB crosses!
Guess things change eh?
---
Never ride faster than your guardian angel can fly
Dynamite-Thanks :]

EveningShadows-Thanks, can you belive she was only $140? Horses aren't going for anything right now.
I love my Thoroughbreds, haha.
She's a cutie! Congrats on your new baby!!!
---
"The ideal horseman has the courage of a lion, the patience of a saint, and the hands of a woman..."
She's cute! And I am so glad both your appys actually have tails, I hate the usual scrawny tails, lol