new horse...shrek
---
well, lets try this here. i am buying this new horse from a good friend of mine, unregistered paint/QH, he's only 2. i made a post about him on a different forum that i stopped using for a while bc it can get very negative and arguementative at times, so anyways, i quickly remembered why i don't go on there very often, the thread got very negative very fast lol so anyways, all i want to do is share some pics of my new boy plz no negative comments.thanks :)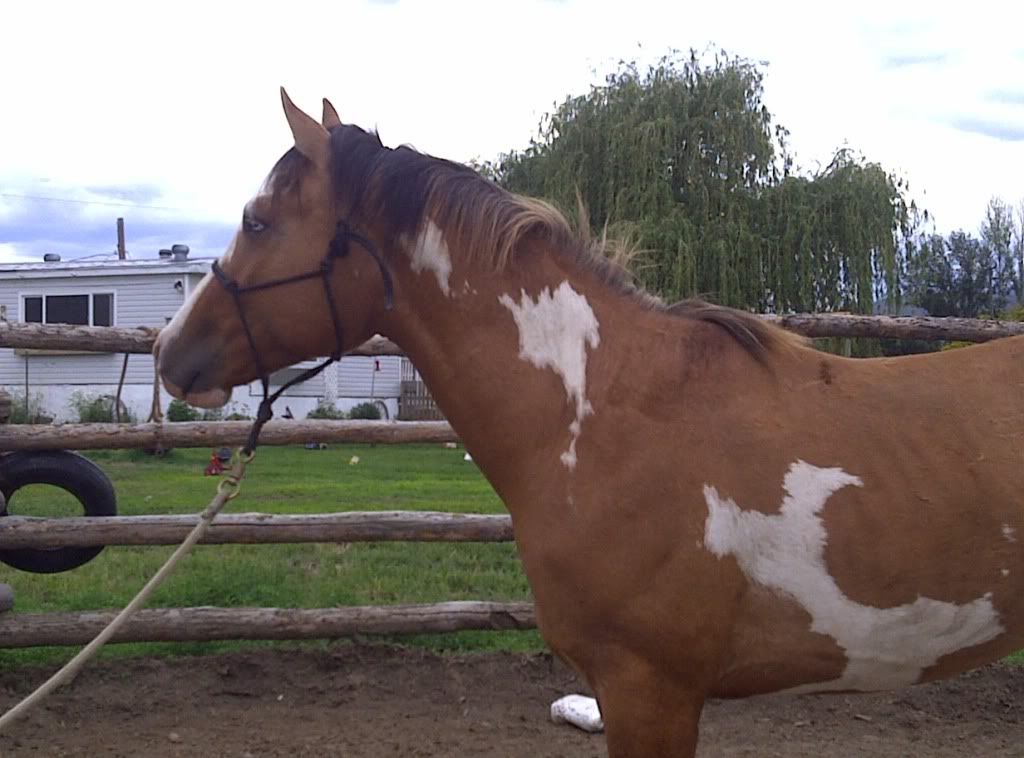 I love his color and eyes. Is he considered a dun paint?
---
So in lies the madness, the pursuit of the impossible in the face of the complete assurance that you will fail, and yet still you chase.
one person has called him a dun paint but he's buckskin, he does have all the black points.thanks :) he only has the one blue eye
Aw, are you calling him Shrek? Why? He's so pretty!
lol, i know, i dunno, my friends husband gets really mad when he is called shrek, he calls him tooco or something, it's pretty hard to pronounce and shrek has just stuck with everyone for some reason lol
He has a very nice head. I love blue eyes w/solid color around them, really makes them pop!
---
Life is like a camera. Focus on what's important, Capture the good times, Develop from the negatives and if things don't work out, Take another shot.
mhmm, me too, he has a great mind on him too. he's really a sweet boy!
Congrats, I think he is very handsome!
---
thanks... now a question out of curiousity for everyone...how much would u pay for him?
he has a great mind, trailers, ties, groiund training done, just been gelded....
He's beautiful! :)
---
Horses give us the wings we lack...