New lease horse :)
---
I just recently signed a lease on a TB x Cobb cross. He's 16 years old, 15.1, and a little out of shape after not being worked for about 6 months. He spent the majority of his life as a pony clubber and he has an awesome, puppy-dog personality (he's also a jokester and loves to make silly faces while you groom him). I've been a Western rider since I was little, so he will be teaching me all about English and eventually, a bit of jumping.
Oh, his name is Hot Tamale or just Tamale for short.
I only have one decent photo of him, but I'll keep this thread to update later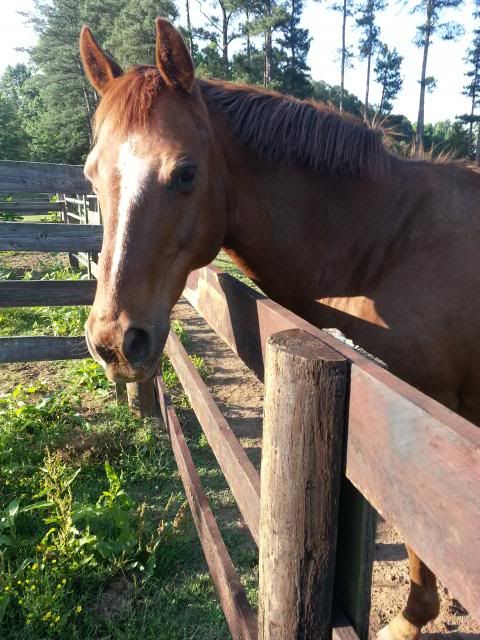 This was the photo that was emailed to me in the beginning (not me riding, obviously).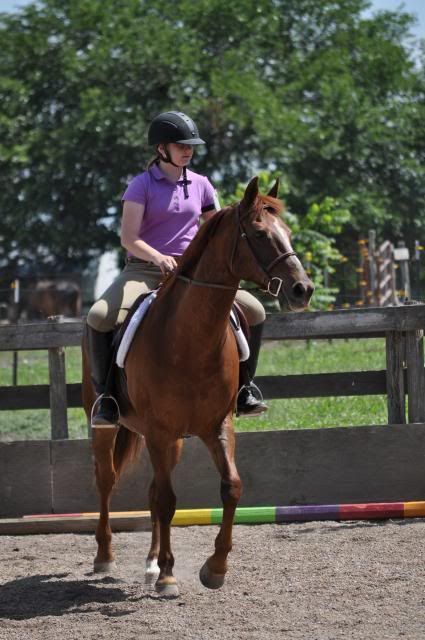 Gotta love those ponies that help us along in our riding skills!
He looks like a super sweet guy. :)