New Mare - needs name
---
The owners of a mare I've been dying to buy finally agreed to sell her to me. She's not home yet since I have to get rid of one before I get her home but I did finally get to ride her the other day! She's an APHA black frame mare with one blue eye. She is the daughter of my now Poco which is the reason I wanted her. She was a nice ride, she has been thrown out to pasture for quite a few months so she needs a tune up but she has a good attitude and loves the attention. I have a few pictures and figured you guys would like to see them!
These were sent by her current owners.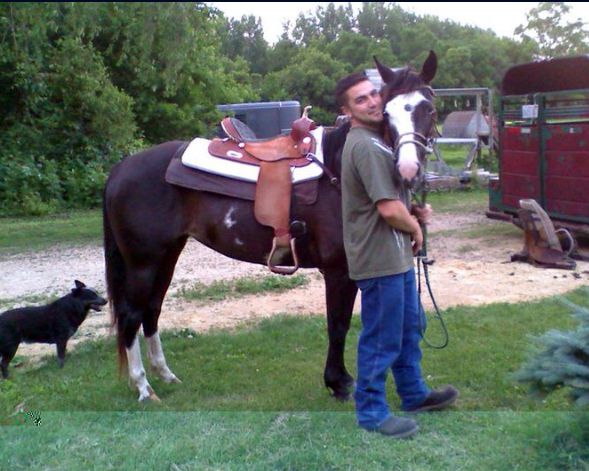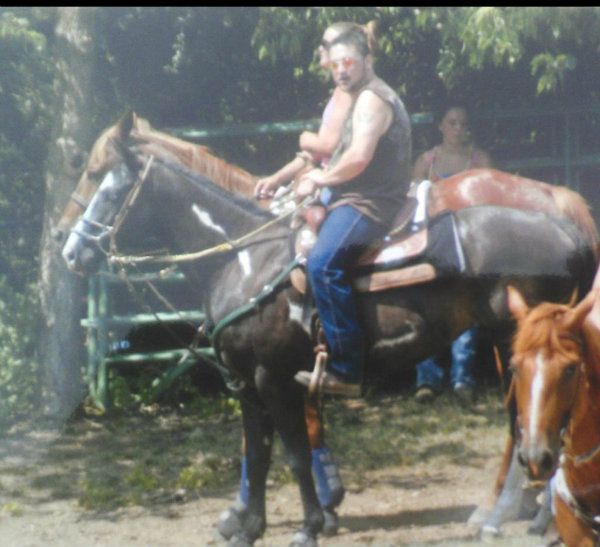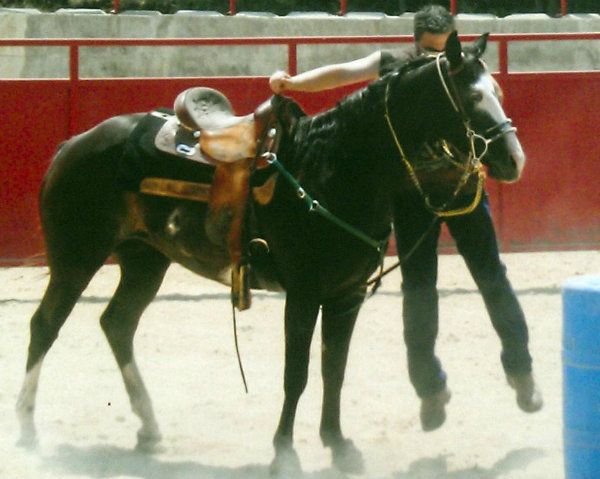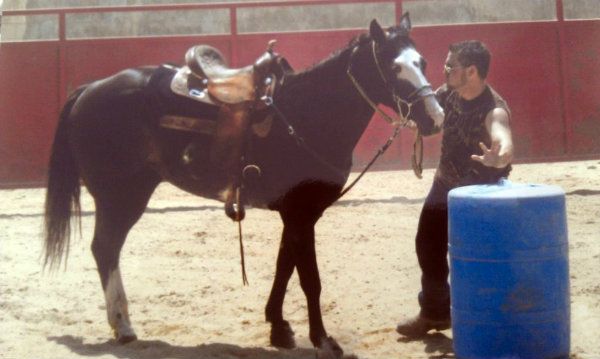 And this is her and I.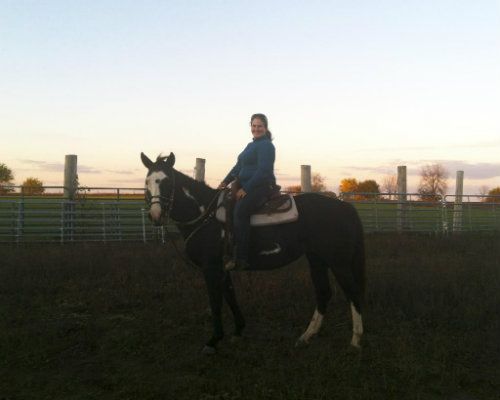 I do not care for her current name so am looking to change both her registered name and her barn name. Any ideas would be greatly appreciated! Sire is QTPocos Sonny Dancer, Dam is Harlequin Lace
---
Challenge me, Dare me, or even defy me. But do NOT underestimate me...
For on the back of my horse nothing is impossible!
Not sure about her registered name... but she looks like a Moon to me. Well not literally... lol.
I have to agree with Moon.
Posted via Mobile Device
Pocos harlequin dancer?
And i like moon and lacey
Posted via Mobile Device
Combine Moon and Lacey = Luna, is what I was thinking.
(:
Congrats, she's a beauty!
---
Falling Maples Homestead
www.fallingmaples.wix.com
Frame That Dancer... And I see an Ace. LOL

Beautiful mare! :)
She's so pretty!! Sorry I'm no help with names.
---
Being horseless is the pits!!
Athena!
---
I live to ride and I ride to live
Horses are just angels without wings
11/01/09 <3 my horse left hoof prints on my heart