New member of my herd.
---
Ok, so I'm getting a new horse. This is a horse that I helped to put up the money to rescue last year around the beginning of the year. She is a Pure bred QH. She was in with a paint filly and a pure Arabian. I love Arabians and he was my choice. He has not been saddle broke or anything. My friend that found the 3 of them has kept them at her house and together we have brought them back to life. The Arab has become her fav and she is working to make him a cart horse. He now has awesome ground manners and looks 100 times better. The QH mare "Red" has been ridden and just need more tuning...I'm good at that! So my friend is trying to place the paint filly now and I am going to take the QH to my place.
These are old pics of the first day(then a week later) of when we rescued them. The QH was in the best shape because he had her for the shortest time.
1st day....
Paint filly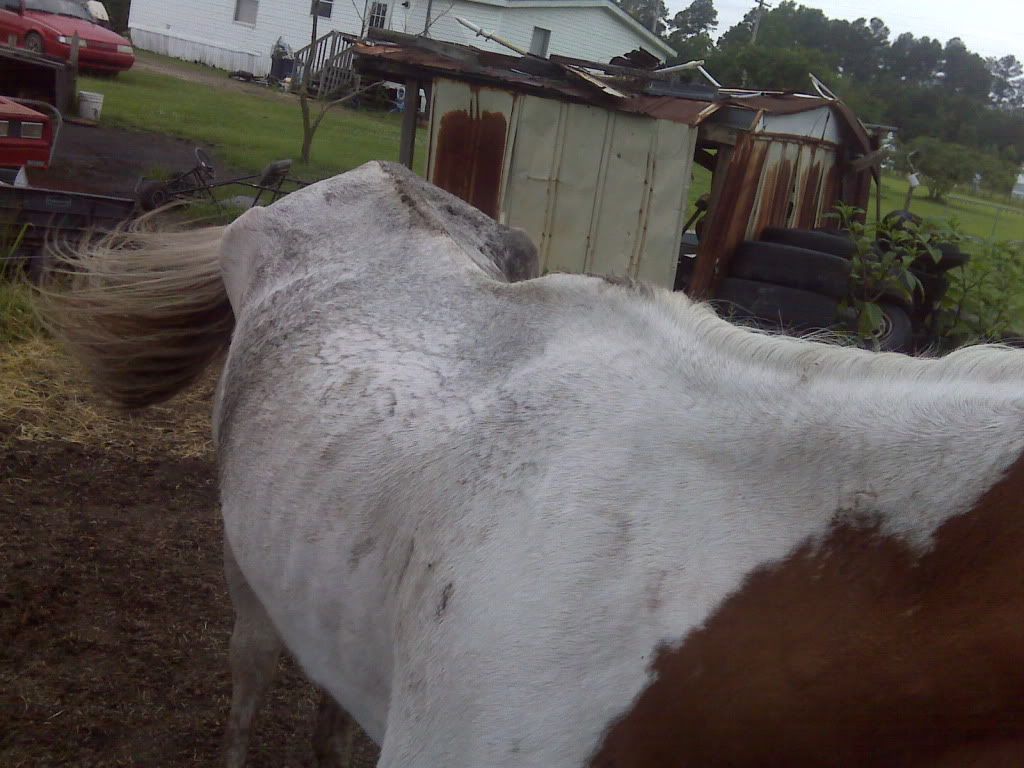 Arab...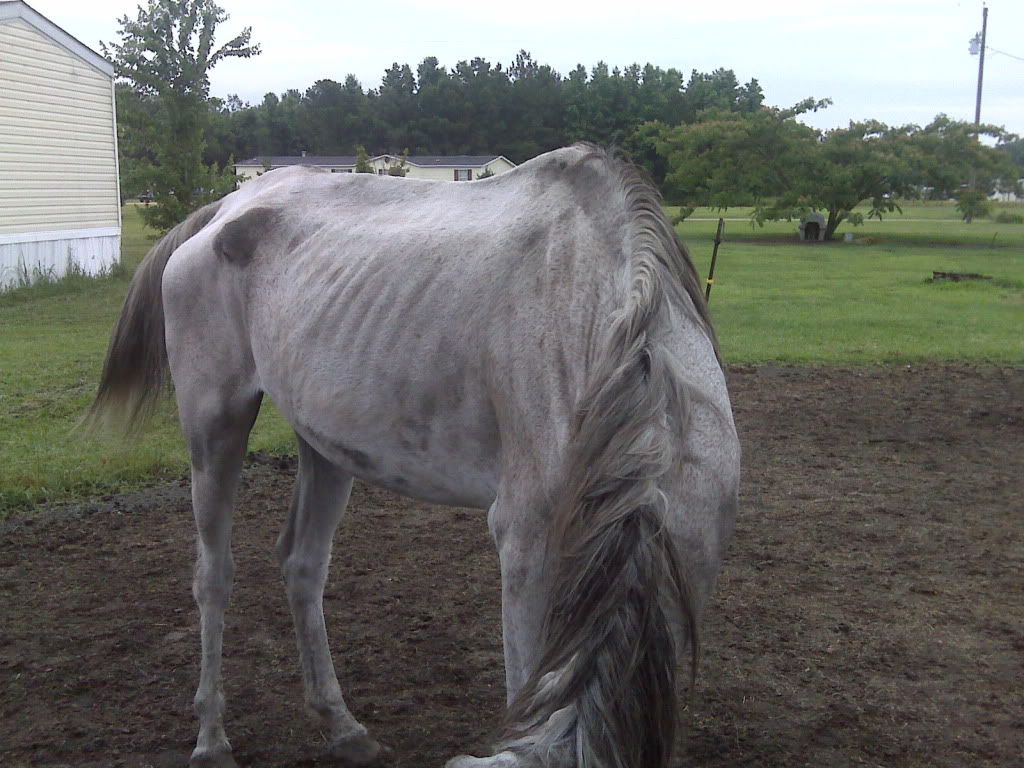 QH..
1 week later...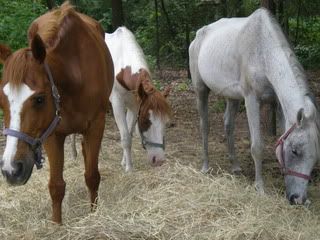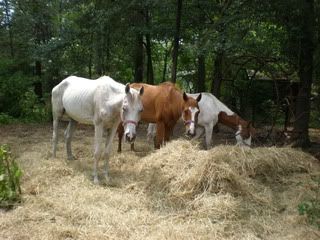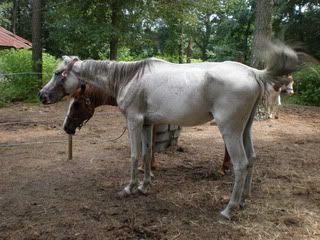 Green Broke
Join Date: Oct 2009
Location: Witbank, South Africa
Posts: 2,681
• Horses:
2
They are pretty looking horses... Im sure that will your love and kindness, they will become fat and happy horses :)

Good for you!!!
---
Every girl wants their own LOVE STORY, I found mine... :)
waw...I am always shocked how far a horse can be pushed into starvation. You are working a miracle for these guys, good for you. Wish you all the best! Please keep us posted on their recovery.
Bless your heart for taking these guys in. In time they'll look great again! I too am always shocked by how far someone can watch there horses starve.
Wow! Looks like you got to them in the nick of time! Keep us updated please!
---
The lovely images above provided by CVLC Photography cvlphotography.com
I don't know if you can tell but in the first pic of the red QH mare, if you look about half way down her tail...That is a knot! One big mass of knotted tail hair! We had to cut it out!
They are looking much better. Keep us up to date on how they do.
---

"Until one has loved an animal, part of one's soul remains unawakened..."
- Anatole France
I'm glad you guys were able to save them. I can't wait to see them fat and happy!
I love the sorrel mare, she is stunning!

I can't believe how skinny horses can get....argh.