New miniature foal! Also calves and kids(goats)!
---
That's I'd show off the most recent babies on the farm, first because this is a horse forum I'll post the new filly born today,
Had to take a few of all the white in her tail (need to take one of her silvery mane),
And just because here are the other recent babies, these kids were born 3/9/10, officially ending my 2010 kidding season, atleast it ended w/ a bang, twin does!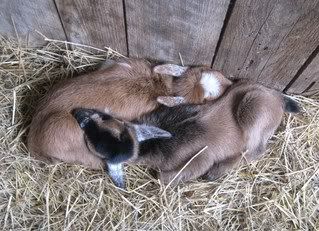 A2Z Acres Dynamite
A2Z Acres Mightyfine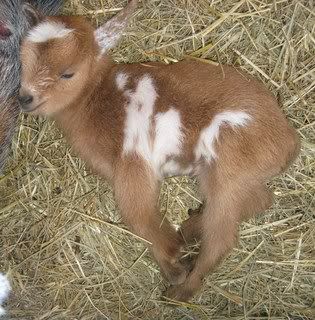 And calves! This boy was born today, my mom's first of the year (alittle over shadowed by the birth of my filly),
And if I'm showing off calves I have to show off my two. Since I only have one cow I only get to look forward to one,
This is Heinz, born 2/20/10
But I lucked out this year, and my dad gave me this little girl, Brat, she was born 2/24/10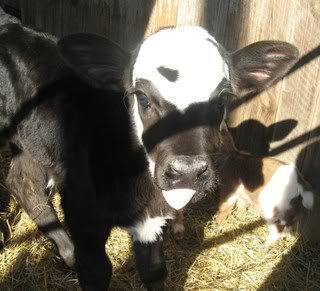 Hope you like them!
Started
Join Date: Aug 2009
Location: In the barn whenever possible.
Posts: 1,910
• Horses:
2
Omgosh!! Adorable babies!! Please, please send me A2Z Acres Dynamite!! I'm in love!
---
"Riding a horse is not a gentle hobby, to be picked up and laid down like a game of solitaire. It is a grand passion. It seizes a person whole and, once it has done so, he will have to accept that his life will be radically changed." -Ralph Waldo Emerson
Trained
Join Date: Sep 2007
Location: Hatton Vale, QLD, Australia
Posts: 5,227
• Horses:
7
aaaaaw so cute :) reminds me of when my calves were little :)
---
"I whisper but my horse doesnt listen...So I yell!!...He still doesnt listen"
Thank you! I love them all! A2Z Acres Dynamite is avaliable and I've been sooo tempted to keep her! One was spoken for before they were born and I was sort of hoping they'd pick her so that I wouldn't be so tempted, but they chose Mightyfine. If I hadn't already committed to keeping another doeling this year I'd definately be keep her! And will be keeping one of Willow's future kids (next year if she gives me another doe).

The two heifers are definate keepers, they bring my herd up to 4! I was so happy w/ Heinz, this is Panda's 4th calf, the previous three were bulls, I was so ready for a heifer. I just had the one cow until last year, when dad gave me my first heifer.

I just love baby season! Still have my mom's next 3 calves, some baby bunnies, and one more foal to look forward to!
mightyfine is so cute.... is s/he for sale?
Wow Brat is adorable. I mean they are all adorable but Brat is just WAY to adorable.
Mightyfine was sold before she was born! Dynamite is the only kid I have that is still avaliable.

Of course Brat is a definately favorite (being a bottle baby and all) she's going to grow up thinking she's a goat, she lives w/ my two bottle goats, sleeps w/ them, plays w/ them, and they all get their bottles together! I'm pretty crazy about her! She gets her name from her habit of sticking her tongue out, she does it all the time.