New Piccies of Solomon
---
I was out playing with my Morgan and took some cute pictures.
He's so fun.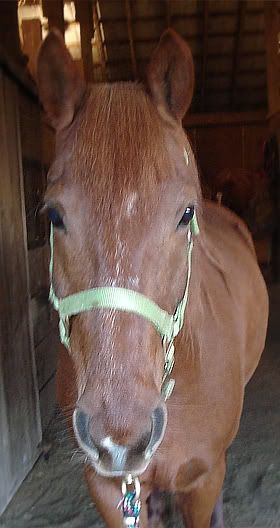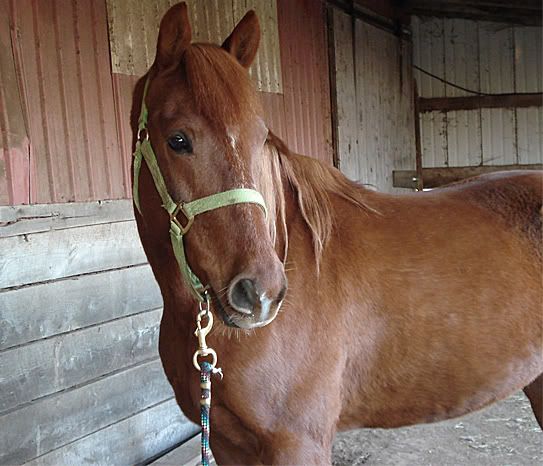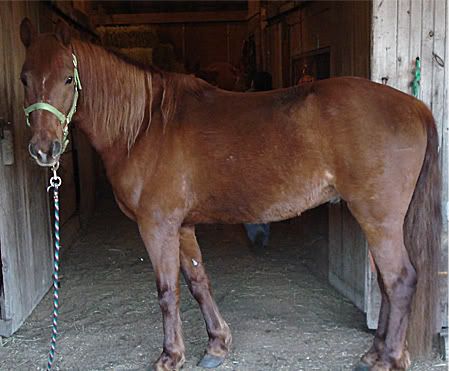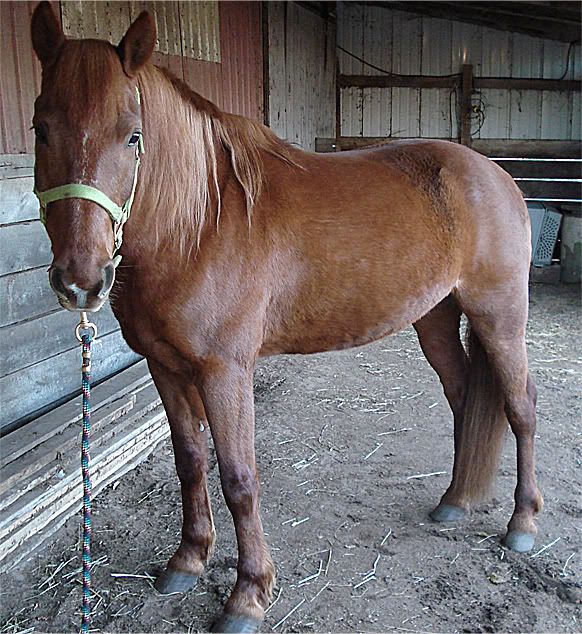 awww lovely! i like that color for the halter
He has very gentle eyes.
---
Cocoa - 32 yr old QH, Cherokee - 8 yr old TWH & Toby - 16 yr old QH
R.I.P. Cocoa 4/13/78 - 2/9/11
THanks guys. THat halter was lost ALL winter long in the snow... I just found it a few weeks ago.
lol, I know how that is. I went out to see my horse on satureday and his halter was off. so I had to look all around his 2 acre pen. any how I finally found it. it was all intact and all and not near any trees so I have no idea how he got it off, I put it back one him to do his hair and he did not fight at all so I figure he is broke enough that I no longer need to keep it on him except for riding and walking and well you know.
---
horeses forever