New pics of Ben, and Ben under saddle
---
There has been bad knee, bad back, snow, ice, freezing rain, rain, rain, more rain, fear, more fear, days with a Y in them, every reason under the sun (which has rarely graced us with its presence so far this spring not to actually get my fat bum (another good excuse) onto Ben, but today, apart from the fact there is a small gale blowing, I decided it was time, so I rode Ben, no drama, he was of course as awesome as I knew he would be.....lovely boy.
Here you go, Ben...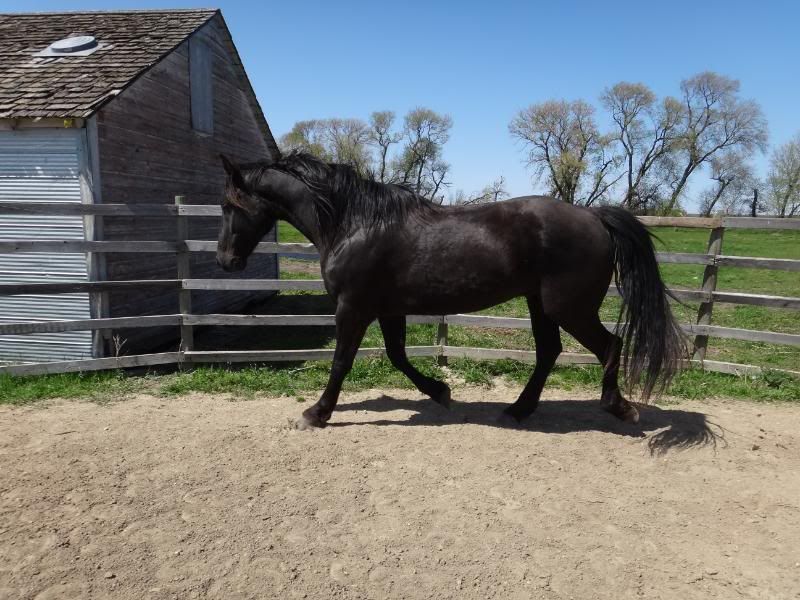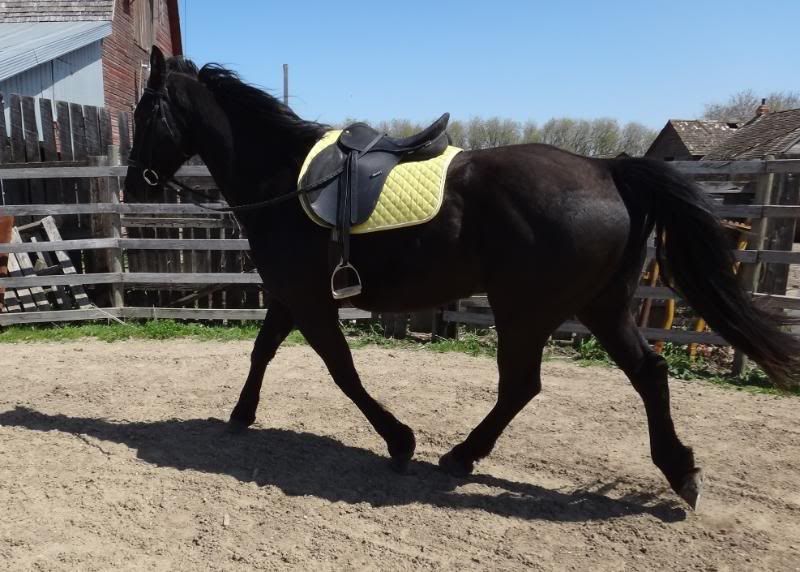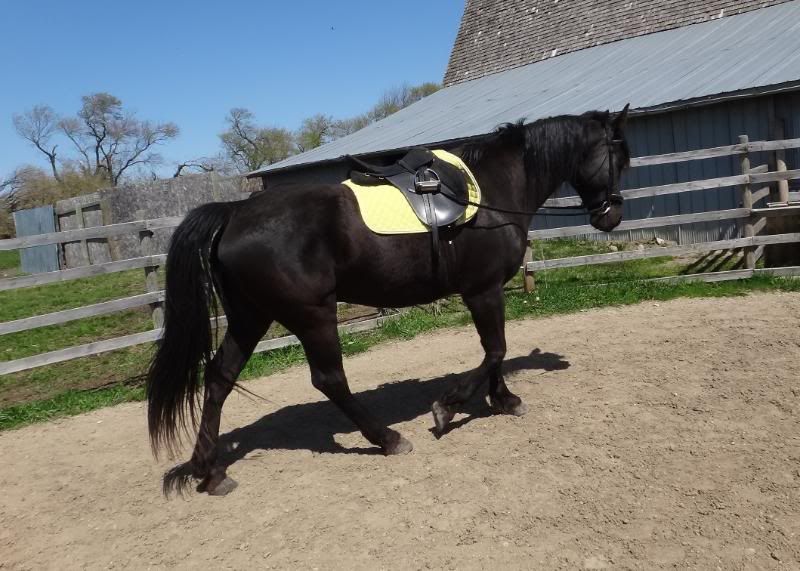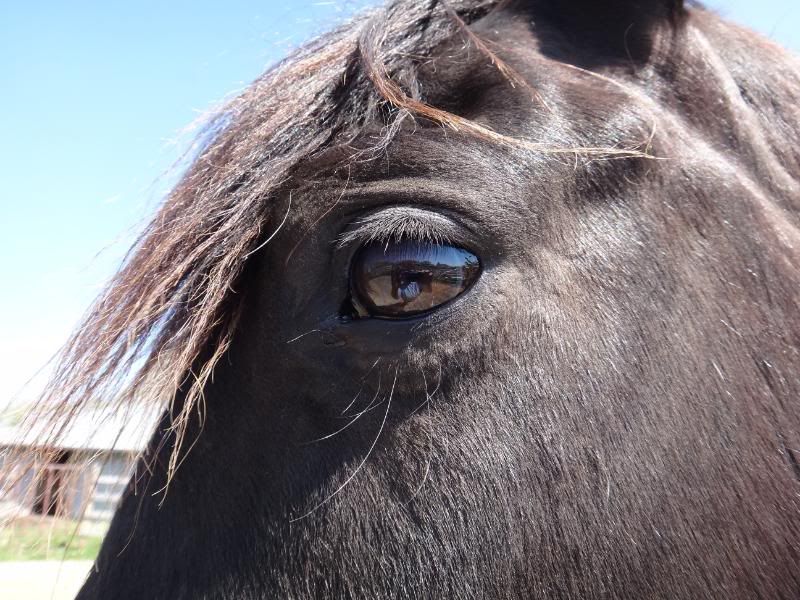 and Ben under saddle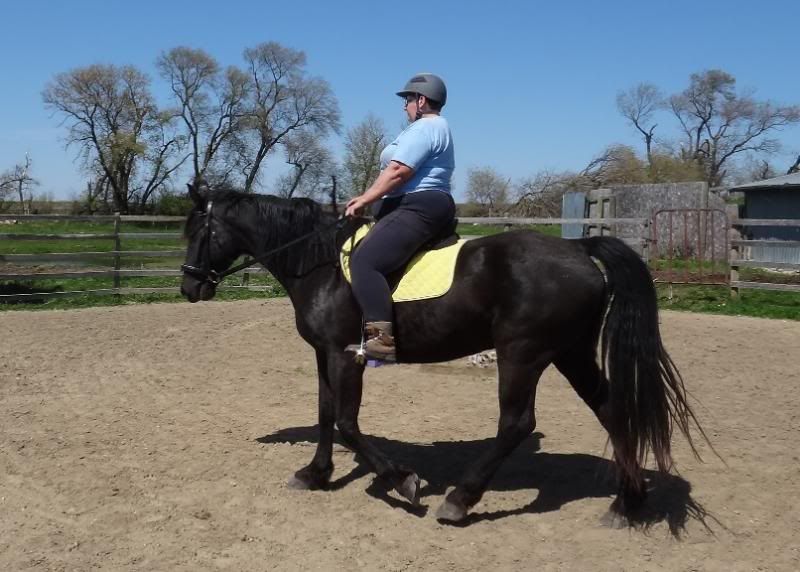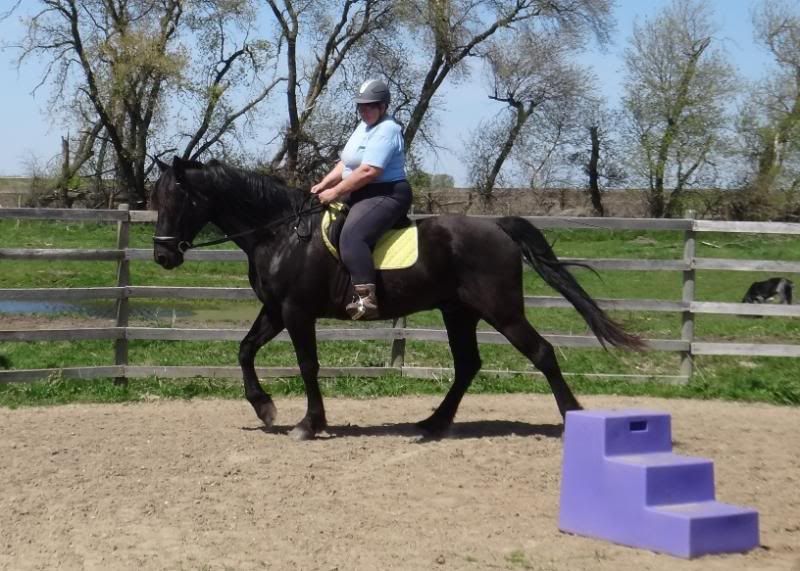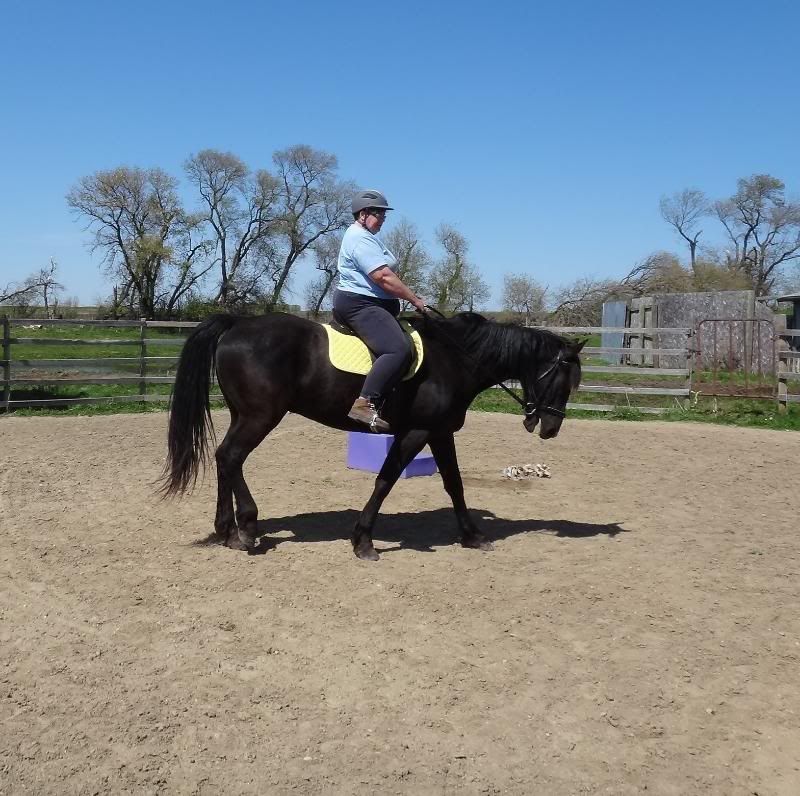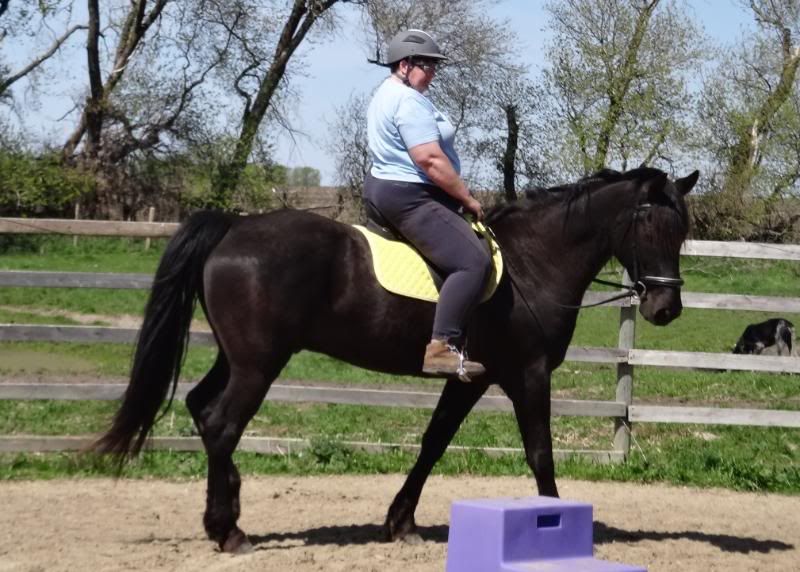 ---
Last edited by Golden Horse; 05-13-2012 at

05:10 PM

.
Gorgeous boy! I love the yellow on him. he is looking really nice!
---
My horse's feet are as swift as rolling thunder He carries me away from all my fears And when the world threatens to fall asunder His mane is there to wipe away my tears.
Is Ben a Freisian
---
Country Woman


Oh Ben is gorgeous! We can go riding together and look very elegant. My white (grey) and your black! Very nice!
---
Melinda
Ben is a poor womans Friesian, A Percheron/TB x Saddlebred
One more, I love this one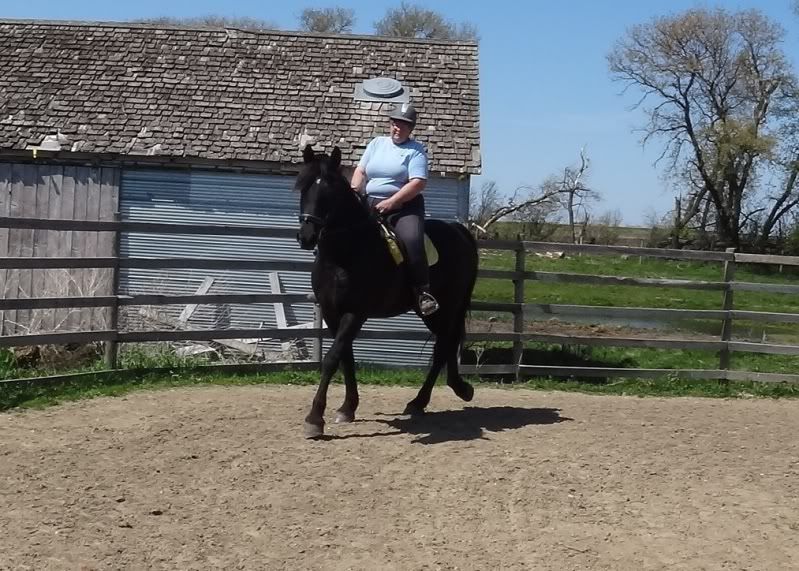 You look so happy and so amazing on him!! :)
---
"Strength is the ability to use a muscle without tension"

What a nice series of shots. YOu look very bonded to him, and he looks very calm and comfortable with you.
Handsome boy! I love black horses!
---
Being horseless is the pits!!